Gain on: Herbs for muscle building
Gain on: Herbs for muscle building
Ingredients such as curcumin and other herbs are making advancements in the nonprotein marketplace and could be the new muscle behind this sector.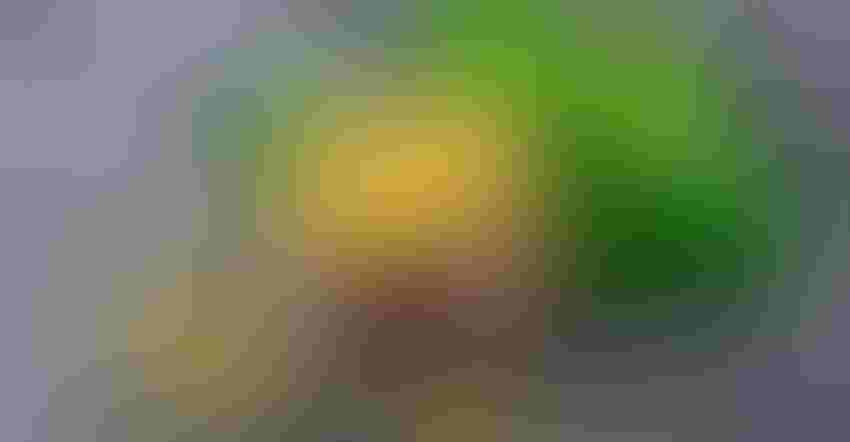 The sports nutrition marketplace is on the climb, and it's not just for the trained athletes anymore. In 2018, trends toward high-calorie-burning exercise among Americans had 4.8 million more people participating when compared to five years prior, according to the Physical Activity Council. People in this category reported doing high-calorie burning activities at least three times a week for a minimum of 20 minutes. And although this still doesn't meet the recommended rate of daily activity, people are more active than before.
In addition to more exercise, consumers are taking preventative and holistic measures for their health care. The 2018 Council for Responsible Nutrition (CRN) Consumer Survey on Dietary Supplements showed 75 percent of U.S. adults now take supplements, up 10 percent from the year before. And they're spending more money; Americans spent US$43.2 billion on supplements in 2017,  increasing by $8 billion from 2012.
Consumers purchasing supplements also have healthier habits than those of non-supplement users. Adults taking supplements are more likely to exercise, visit a doctor regularly, try to eat a balanced diet, get a good night's sleep and maintain a healthy weight, and are less likely to use tobacco.
However, with all this growth within the industry and the increase in physically active consumers, the sports nutrition sector grew just 4.4 percent in 2017, a significant drop from 2016, when growth was marked at 5.9 percent, according to Nutrition Business Journal. This could be due to a lack of innovation within the category.
Getting an edge on the competition
Protein products have flooded the muscle-building marketplace for years. In fact, they accounted for more than 80 percent of global sports nutrition sales in 2017, according to Euromonitor International. Despite this, the market for nonprotein options is still relatively small ($2.5 billion in 2017), leaving room for major growth.
Consumers incorporating natural supplementation into their everyday healthcare routines opens a door of possibilities for finished product brands. Specifically, brands may need to promote advancements within the nonprotein sports marketplace.
Take, for example, curcumin. This ingredient is well-known to the consumer for its ability to help manage oxidative stress and inflammation,1 and several studies showed branded curcumin (as Meriva®, from Indena2 and as Theracurmin, from Theravalues Corp.3,4) and commodity curcumin5,6 had the potential to prevent delayed onset muscle soreness (DOMS). DOMS occurs after unaccustomed exercise in both novice and experienced athletes. It is associated with muscle pain, decreased range of motion (ROM), muscle fiber disruption, altered joint kinematics, decreased strength and acute tissue damage, each of which contributes to an impairment in future athletic performance and/or predisposes individuals to injury.7
An ongoing study of HydroCurc®, a bioavailable curcumin from Gencor, has showed promising results. The branded curcumin extract demonstrated an increase in the rise of mTOR (mechanistic target of rapamycin) levels associated with resistance training. mTOR is the master controller of protein synthesis and is associated with skeletal muscle mass. mTOR is also associated with muscle protein synthesis, leading to potential muscle hypertrophy (cell growth). Skeletal muscle and hypertrophy are imperative for active lifestyles. The study results so far suggest HydroCurc may allow for a quicker return to exercise training or a return to exercise training at higher thresholds.
Another well-known ingredient is fenugreek (Trigonella foenum-graecum), which is frequently associated with increased levels of free testosterone. An ongoing, dose-response clinical study using Testofen®, a branded fenugreek extract from Gencor, also demonstrated to be an effective ergogenic aid for rapidly improving exercise performance and body composition.
Consumers are looking for the next supplement to help them reach their fitness goals. Some are turning to cannabidiol (CBD) as that "next" item to help with muscle recovery and to minimize discomfort and inflammation. However, some are looking to CBD alternatives such as palmitoylethanolamide (PEA). PEA is naturally produced in the body as a direct response to stress and works on the same pathway as CBD.8The body will produce PEA whenever it needs to minimize aches, as it is an endogenous fatty acid amide.9PEA is also naturally produced in many plant and animal food sources, as well as in cells and tissues of mammals. PEA is endowed with neuroprotective, anti‐inflammatory and analgesic actions.10
An ongoing study using Levagen+™, a branded PEA from Gencor, has shown to help athletes and active consumers with quick recovery, joint support and restful sleep. It also reported reduced muscle damage with improved performance within study participants.
Project redefine
To redefine a category like sports nutrition, understanding the customer base and culture is crucial for success. According to Euromonitor International, the category is expanding from core users, bodybuilders and performance athletes to a broader consumer base, which is focused on healthy lifestyles and fitness trends.
To redefine the sports nutrition marketplace and better position sports-related products, sports nutrition brands need to work with ingredient suppliers to clearly articulate the messaging and science behind nonprotein options. The industry can take advantage of this growing consumer base by engaging with consumers where they live, work and play.
Chase Shryoc is vice president of sales and business development and Gencor.
Learn more about this category's potential in INSIDER's "Sports nutrition: Muscle building" digital magazine.
References
Hewlings S, Kalman S. "Curcumin: A Review of Its' Effects on Human Health." Foods. 2017 Oct; 6(10):92.

Drobnic F et al. "Reduction of delayed onset muscle soreness by a novel curcumin delivery system (Meriva®): a randomised, placebo-controlled trial." J Int Soc Sports Nutr. 2014 Jun 18;11:31. DOI: 10.1186/1550-2783-11-31.

McFarlin B et al. "Reduced inflammatory and muscle damage biomarkers following oral supplementation with bioavailable curcumin." BBA Clin. 2016 Jun;5:72–78. DOI: 10.1016/j.bbacli.2016.02.00

Tanabe Y et al. "Attenuation of indirect markers of eccentric exercise-induced muscle damage by curcumin." Eur J Appl Physiol. 2015 Sep;115(9):1949-57. DOI: 10.1007/s00421-015-3170-

Nicol L et al. "Curcumin supplementation likely attenuates delayed onset muscle soreness (DOMS)." Eur J Appl Physiol. 2015 Aug;115(8):1769-77. DOI: 10.1007/s00421-015-3152-6.

Meamarbashi A. "Herbs and natural supplements in the prevention and treatment of delayed-onset muscle soreness." Avicenna J Phytomed. 2017 Jan-Feb;7(1):16-2

Rynders C et al. "Effect of an herbal/botanical supplement on recovery from delayed onset muscle soreness: a randomized placebo-controlled trial." J Int Soc Sports Nutr. 2014 Jun 13;11:2 DOI: 10.1186/1550-2783-11-27.

Keppel Hesselink J, de Boer T, Witkamp R. "Palmitoylethanolamide: A Natural Body-Own Anti-Inflammatory Agent, Effective and Safe against Influenza and Common Cold. Int J Inflam. 2013;2013:151028. DOI: 10.1155/2013/151028.

Hesselink J, Hekker T. "Therapeutic utility of palmitoylethanolamide in the treatment of neuropathic pain associated with various pathological conditions: a case series." J Pain Res. 2012;5:437-42. DOI: 10.2147/JPR.S32143.

Petrosino S, Di Marzo V. "The pharmacology of palmitoylethanolamide and first data on the therapeutic efficacy of some of its new formulations." Br J Pharmacol. 2017 Jun;174(11):1349-1365. DOI: 10.1111/bph.13580.
Subscribe and receive the latest insights on the healthy food and beverage industry.
Join 47,000+ members. Yes, it's completely free.
You May Also Like
---