Fin: What's Going on in the Sports Nutrition Market?
Fin: What's Going on in the Sports Nutrition Market?
Pete Croatto asked Datamonitor Consumer's Tom Vierhile to probe the sports nutrition. As expected, Vierhile delivered—and then some.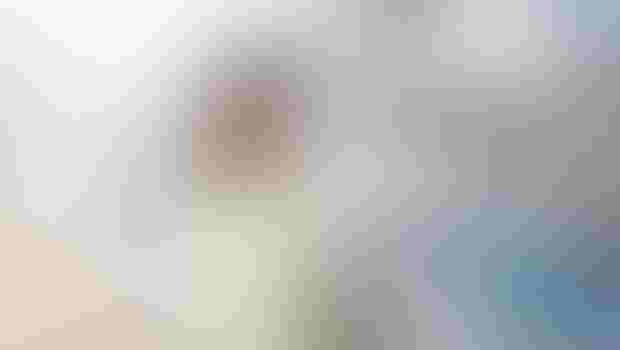 As I've said before, I think it's a good idea to examine the supplement industry beyond the manufacturers' viewpoint. That's why I like to ask other knowledgeable folks for their input— especially if it involves consumer behavior.
One such person is the ever-patient Tom Vierhile, innovation insights director at Datamonitor Consumer. I emailed him for some thoughts on sports nutrition, and he dug up some really keen insights. I think they're worth your time, and a good way to conclude sports nutrition. Please note that I made some edits for clarity and space. Any text marked in bold is from me, not Tom.
By the way, Tom is a terrific follow on Twitter. He's @TomVierhile. We'll begin with March's topic, intellectual property, tomorrow.
 
Among the trends noted there is the growing tendency of certain types of products–like cereals, for instance–to make high protein and/or sports-related claims…I downloaded some products of interest from Datamonitor Consumer's Product Launch Analytics database of new product showing where things are heading with sports nutrition. One clear trend there is growth in high protein drinks and/or fluid milk products that are fortified with protein and are intended to be used as sports nutrition aids.
It's also interesting here to see some big name companies beginning to get into this market including Coca-Cola with its new Fairlife milk product as well as global launches from Glanbia and Arla Foods as well as GlaxoSmithKline with its Maxi Nutrition Cyclone Strength & Power which actually contains creatine.  There has also been an explosion of yogurt drinks, which have a modest to moderate sports nutrition positioning. Examples there include Powerful Yogurt brand Yogurt Drink and Dannon Light & Fit Yogurt Shake.
 
Another trend that has the potential to influence sports nutrition innovation going forward is growing interest in the source of proteins used in various sports nutrition products. An example is Purely Inspired 100% Plant-based Protein Shake, which highlights the use of plant-based protein. Another one is NOW Sports Sprouted Rice Protein, a product that alludes to potential food allergy concerns for protein supplement products.
 
Unfortunately, I do not have any market sizing numbers for the "sports nutrition" market, as we do not have anything that matches that level of granularity. We do, however, have some interesting numbers from the Datamonitor Consumer global survey, which we completed in 2014 and asked about consumer consumption of sports supplements. The responses [below] are for U.S. consumers only, but do identify which consumers are most likely to be the top buyers for these products.
 
Looking at "sports supplements," we found that men are much more likely to consume these supplements on a regular basis than women. The Datamonitor Consumer survey in 2014 found that 10 percent of men and just 6 percent of women consume sports supplements "almost every day" or "daily." By age, the consumption numbers clearly show the "sweet spot" for the market is consumers between the ages of 18 and 34. Interest in taking these supplements drops off rapidly with age.
 
Percentage of U.S. consumers by age that consume sports supplements "almost every day" or "daily" by age:
 
15-17 = 7%
18-24 = 14%
25-34 = 16%
35-44 = 10%
45-54 = 2%
55-64 = 1%
65+ = 1%
Subscribe and receive the latest insights on the healthy food and beverage industry.
Join 47,000+ members. Yes, it's completely free.
You May Also Like
---