COVID-19 drives demand for 'everyday' sports nutrition products
COVID-19 drives demand for 'everyday' sports nutrition products
Sports nutrition products are becoming more mainstream, as many people substitute traditional snacks for alternatives they deem guilt-free and conveniently nutritious.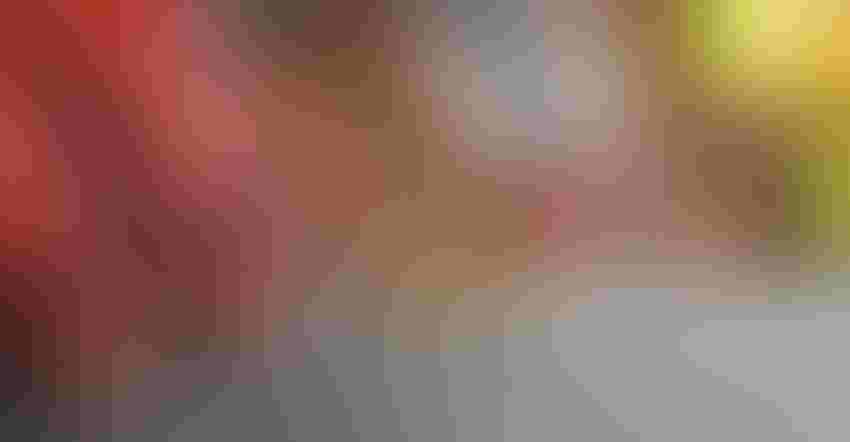 Consumption habits have changed in recent years, as consumers have taken a more proactive approach to healthy eating and drinking. This has resulted in sports nutrition products becoming more mainstream, as people substitute traditional snack products for alternatives they deem to be guilt-free and conveniently nutritious. The pandemic accelerated the desire to lead a healthier lifestyle, as consumers look to minimize their vulnerability to illness, especially as they consider COVID-19's potential impact on their day-to-day lives for years to come. Sports nutrition products will continue to become more popular across society, especially affordable items simultaneously offering taste and nutrition.
Over the last five years, sports nutrition products have become increasingly mainstream. This shift wasn't driven by fanatical gym-goers, but by everyday consumers seeking better-for-you options. For instance, FMCG Gurus research conducted in 2019 found that across the globe, 95% of consumers said they had bought some form of sports nutrition product at least once over the last 12 months. While this figure may be skewed to some extent by the proportion of consumers who said they had purchased a sports or energy drink, another figure from that year shows the extent that sports nutrition products are becoming everyday dietary products. Indeed, more than half (51%) of consumers surveyed said they had switched from eating traditional snacking options such as chocolate and confectionery to high-protein/low-sugar alternatives over the last two years.
These consumers were not looking to maximize their physical appearance or athletic capabilities, but instead were seeking products they deemed guilt-free and conveniently nutritious. This aligns with additional research conducted in 2019 indicating 42% of consumers were looking to adopt a long-term approach to health. Consumer recognition that lifestyles were not as healthy as they could be may be a factor. For instance, in 2020 research, 41% said they experienced health problems in the last 12 months that impacted their quality of life, 23% described their diets as unhealthy and 52% said they were concerned about the amount of time they spend indoors on digital devices.
Consumers were conscious about their health even before the pandemic, but the virus certainly accelerated concerns. For instance, in 2021 research, 65% of respondents acknowledged they have become more conscious about their immune health as a result of Covid. As a result, 76% of consumers said they planned to eat and drink more healthily due to the virus, and 75% indicated they plan to lead an overall healthier lifestyle. More than a third (35%) said they plan to increase the amount of physical activity they do once the virus has passed.
FMCG Gurus research conducted in February 2021 showed 44% of consumers are increasing their intake of functional and fortified products high in ingredients such as protein. More than three-fourths of study participants (78%) said they associate protein with boosting the immune system.
When seeking these products, the everyday consumer is likely to be less attentive to attributes important to diehard bodybuilders and athletes, such as the source, volume or quantity of the protein. Instead, they will simply seek out high-protein/low-sugar claims. Moreover, things like affordability and the taste and texture of products will be seen as more of a priority, as consumers look to regularly incorporate these products into their diets in the long term.
The issue of sensory appeal will also be of high importance, given that 43% of consumers admitted they are turning to comfort food more frequently as a result of the pandemic. Indeed, consumers want products that offer moments of escapism while not perceived to conflict with wider health goals. High-protein sports nutrition products will be seen as ideal for helping bridge these two need states in a convenient and indulgent way.
This article was based on the FMCG Gurus survey series on COVID-19 (February 2021), and surveys on active nutrition (2019) and personalized nutrition (2020).
The "Expanding demographics in sports nutrition" digital magazine contains a variety of articles about the sports nutrition market. Click the link to access it.
Will Cowling is marketing manager at FMCG Gurus.
Subscribe and receive the latest insights on the healthy food and beverage industry.
Join 47,000+ members. Yes, it's completely free.
You May Also Like
---