An evolving perspective on therapeutic use of cannabis by athletes
An evolving perspective on therapeutic use of cannabis by athletes
The NFL, NBA and MLB are among the sports leagues evolving their positions about the potential use of cannabis and its components in pain management.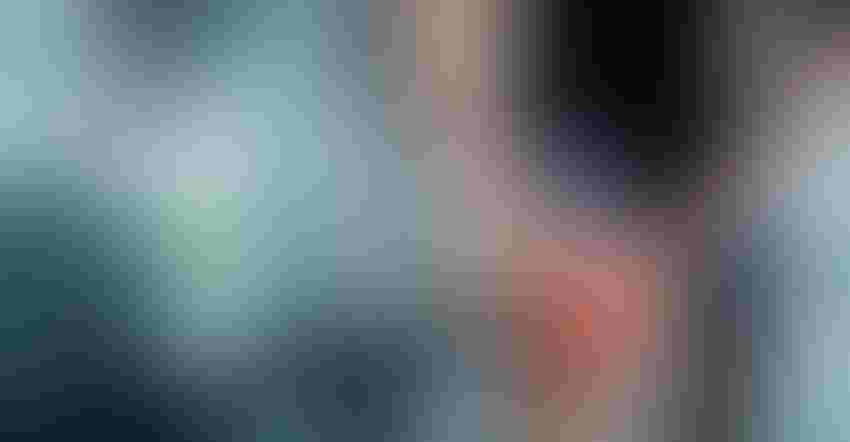 Although therapeutic use of cannabis is nothing new, therapeutic use of cannabis by athletes has become increasingly more common as additional states across the nation move to legalize cannabis for medical- and/or adult-use.
While cannabis advocates have long argued cannabis is the best medicine for pain, inflammation and anxiety—ailments unfortunately yet undoubtedly prevalent in the bodies of many athletes—sports leagues are slowly coming around to the notion that cannabis may be able to help. What's more, proponents contend cannabis can address these issues without the potential for addiction, abuse and negative side effects, unlike many traditional pharmaceutical drugs.
One example demonstrating this shift in perspective is the NFL. In February 2021, the league and its players association (PA) put out a request for information about alternatives to opioids, including CBD, a non-intoxicating cannabinoid, for pain management. In the request, the NFL-NFLPA Pain Management Committee (PMC), which works to establish uniform standards for club practices and policies regarding pain management and the use of prescription medications by NFL players, asked researchers studying pain management alternatives to opioids to submit information that may be useful in treating NFL players.
As part of the request, PMC identified several possible areas of investigation, including the potential therapeutic role of medications and nonpharmacological interventions considered to be alternatives to opioids in routine pain management of NFL players, including cannabinoids such as CBD, and the impact of cannabis or cannabinoids on athletic performance in NFL players.
In another example illustrating these shifts, the NBA has extended its policy of not randomly drug testing players for cannabis for the 2020-2021 season. Cannabis testing in the NBA was first suspended in 2020 amidst the coronavirus pandemic, as players finished out their season in the so-called "bubble" arena in Orlando, and many anticipate these relaxed rules will continue indefinitely.
Additionally, last year, MLB clarified its stance on cannabis by providing that players may consume cannabis without risk of discipline so long as players do not show up to work under the influence and do not enter into commercial arrangements with companies in the cannabis industry. Before the rule change, MLB players who tested positive for THC were referred to mandatory treatment, and failure to comply carried a fine of up to $35,000.
In conjunction with these shifts in policy, a plethora of businesses are marketing cannabis products specifically for athletes and people with extremely active lifestyles, many of which are hemp-derived dietary supplements, which utilize structure/function claim-based marketing to reach their consumers. Moreover, greater exploration and research and development (R&D) exists around utilizing hemp-derived CBD in tandem with other conventional dietary ingredients in sports nutrition products such as various amino acids. As to ingestible sports nutrition products, structure/function claims are permitted to be made concerning dietary supplement products, per the Dietary Supplement Health and Education Act (DSHEA) of 1994, if the claim indicates an effect on the structure or function of the human body. On the other hand, claims that go further by indicating a product may diagnose, treat, cure or prevent a disease will cause the product to meet the definition of a "drug" under the law.
This article is an excerpt from a longer piece in the "Expanding demographics in sports nutrition" digital magazine. Or for additional content on CBD, check out another Insider – digital magazine, "CBD seeks red-hot status."
Garrett Graff is managing partner, and Ashley Simpson a senior attorney, with Hoban Law Group.
A nationally recognized attorney by Super Lawyers Rising Stars and the National Law Journal, Graff specializes in the representation of clients in a variety of regulated sectors, including cannabis (both marijuana and hemp), kratom, psylocibin and more. His practice often involves serving as outside general counsel and is inclusive of both corporate/merger and acquisition (M&A), and regulatory compliance matters, along with issues relating to real estate, intellectual property (IP) protection, tax, litigation, policy and international issues.
Simpson's current practice focuses on cannabis regulatory issues, particularly in the nascent hemp industry, and navigating various legislative and regulatory frameworks, including FDA regulation and state hemp regulations. She regularly assists clients in navigating these regulations and works to develop strategies to help clients expand their footprint on both a national and global scale.
Subscribe and receive the latest insights on the health and nutrition industry.
Join 37,000+ members. Yes, it's completely free.
You May Also Like
---