Adaptogenic mushrooms for pre-workout and recovery
Adaptogenic mushrooms for pre-workout and recovery
Rising awareness of adaptogenic mushrooms presents an attractive opportunity in sports nutrition RTDs, but care must be taken to manage the flavor profile of these applications.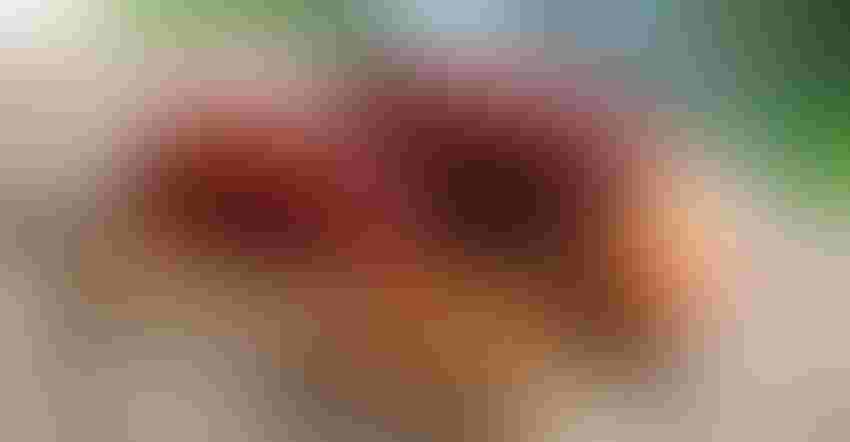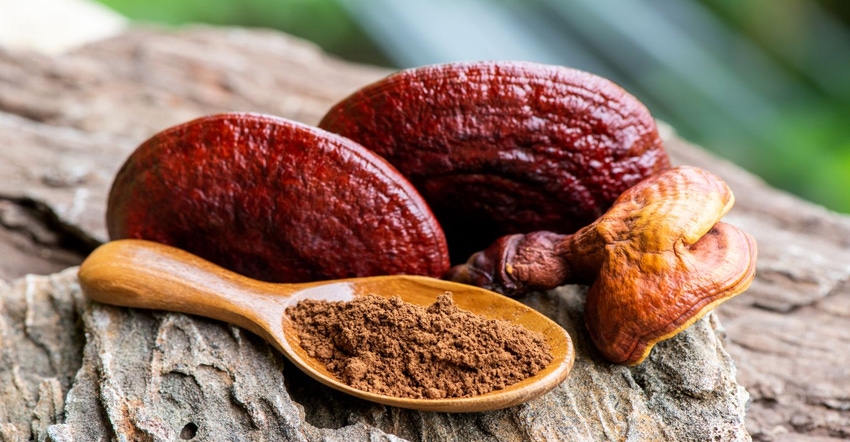 In online reviews of sports nutrition drinks, consumers tend to focus on two things: 1) that the beverage delivers the desired dose of performance-boosting ingredients they're looking for and 2) how it tastes. When it comes to the top trending ingredients in ready-to-drink (RTD) sports beverages, getting the taste right can be a challenge—especially for adaptogenic mushrooms.
Adaptogens are botanical ingredients used for relief from the body's response to stress. For athletes like long-distance runners or simply for ordinary active adults, adaptogens help the body resist stress and its concomitant effects of weight gain and exhaustion. Numerous clinical studies have shown the potential for adaptogens to regulate the body's stress response, lower fatigue, increase attention and reduce other stress-induced impairments.1
Many adaptogenic ingredients are on the market, each with its own specialized effects. But one thing these ingredients tend to have in common is they affect the taste and texture of applications, especially beverages. For RTD sports nutrition, mushrooms are a category of adaptogens rising in popularity in pre-workout beverages and post-workout recovery drinks.
Mushrooms are a staple of traditional medicine and cuisine in China and other Asian countries. Edible mushrooms such as reishi (Ganoderma lingzhi), chaga (Inonotus obliquus), cordyceps (Ophiocordyceps sinensis) and lion's mane (Hericium erinaceus), among others, are gaining popularity in the West for their beneficial properties. These fungi naturally produce adaptogenic chemicals that can help the body cope with stress.
Although research into this category continues, many studies point to the potential benefits of consuming adaptogenic mushrooms. For example, clinical studies suggest that the beta-glucan polysaccharides found in reishi mushrooms can help modulate the body's immune response and provide anti-inflammatory effects.2,3 Another study of long distance cyclists who took cordyceps supplements shows that they experienced lower levels of oxidative stress from training.4
Despite the potential benefits, taste is a common reason many consumers avoid mushrooms in the first place. Understandably, most mushrooms impart an earthy, sometimes bitter flavor to applications. In beverages, the taste of mushroom powders can be masked with sweet, rich flavors like chocolate, coconut or real vanilla. Formulators may get creative with these base flavors to deliver novel flavor profiles—such as chocolate mousse, cinnamon roll or birthday cake—that help improve the taste of beverages containing powdered mushrooms.
For sports beverages, care must be taken to keep added sugars to a minimum, as this may turn off certain health-focused consumers who are looking to reduce calories. Natural sugar substitutes such as monk fruit extract and stevia offer sweetness with fewer calories, but also come with taste challenges of their own. These non-sugar sweeteners can impart a lingering aftertaste that some consumers find unappealing.
Alternatively, formulators may wish to look to flavor profiles that inspire a sense of health and wellness. These might include flavors and aromas associated with trending fruit ingredients, like black currant or elderberry açaí. Herbal flavor combinations like ginger-turmeric and green tea may also counterbalance and complement the earthy taste of adaptogenic mushrooms while invoking feelings of healing and calm.
For beverage brands seeking to launch innovative drinks in a marketplace brimming with RTD sports nutrition products, it is critical to deliver a delicious, satisfying experience that will inspire repeat purchase. Rising awareness of adaptogenic mushrooms presents an attractive opportunity, but care must be taken to manage the flavor profile of these applications. Working with expert flavorists who have experience with these ingredients can help to overcome these challenges.
If you're looking for more, the "Breakthroughs in sports nutrition RTD beverages" digital magazine has related content that may be of interest.
With a decade of flavor and ingredient industry experience, Philip Caputo leads marketing and consumer insight development at Virginia Dare. He and the flavor and extract company help brands turn ideas into innovative products with tasteful formats and flavors. Caputo has worked in the flavor industry for 10 years, with previous roles at Hagelin Flavors and Frutarom USA. He graduated with a business marketing degree from Manhattan College.
References
1 Panossian A and Wikman G. "Effects of Adaptogens on the Central Nervous System and the Molecular Mechanisms Associated with Their Stress—Protective Activity." Pharmaceuticals (Basel). 2010;3(1):188-224.
2 Chen HS et al. "Studies on the immuno-modulating and anti-tumor activities of Ganoderma lucidum (Reishi) polysaccharides." Bioorg Med Chem. 2004;12(21):5595-5601.
3 Joseph S et al. "Antitumor and anti-inflammatory activities of polysaccharides isolated from Ganoderma lucidum." Acta Pharm. 2011;61(3):335-342.
4. Rossi P et al. "Improving Training Condition Assessment in Endurance Cyclists: Effects of Ganoderma lucidum and Ophiocordyceps sinensis Dietary Supplementation." Evid Based Complement Alternat Med. 2014;2014:979613.
Subscribe and receive the latest insights on the healthy food and beverage industry.
Join 47,000+ members. Yes, it's completely free.
You May Also Like
---