Sports nutrition and the marketing of protein
Sports nutrition and the marketing of protein
Brands with protein products are reaching a broader consumer base via creative marketing strategies such as social media and microsites.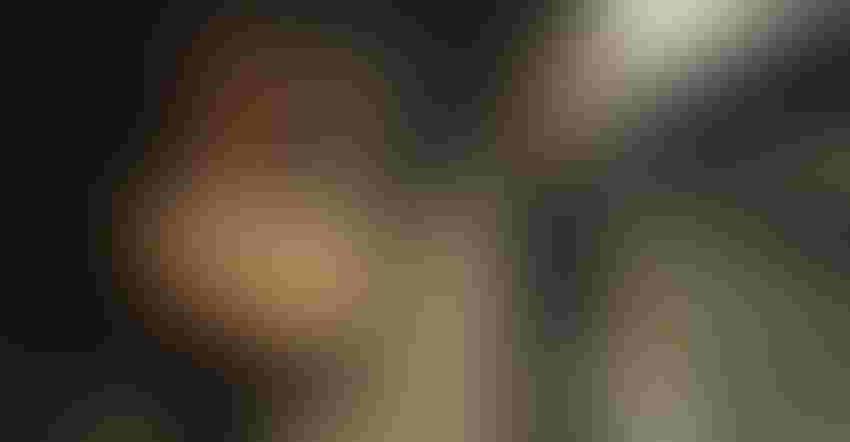 The sports nutrition market is steadily increasing its influence and growth.
Not just for serious athletes, the industry has grown in appeal to amateur individuals and those who are looking to improve their general health, fitness and well-being. It is now part of a sharper focus on lifestyle and how improvements to diet and exercise can be easily included in a busy daily routine.
Euromonitor International reports that between 2014 and 2019, the U.S. sports nutrition market grew at an impressive 10.3% compound annual growth rate (CAGR), sitting at $13 billion in 2019. This is unprecedented growth demonstrating the strength and future of this industry.
Brands are creating products focused on supporting a certain lifestyle—from active mom to weekend warrior, the myriad of brands cater to very specific audiences with varied fitness and lifestyle goals.
Keto trend
One of the big trends is keto. Focused on high levels of protein, a keto diet supports low-carb lifestyles and may help overweight individuals. Many keto supplements are focused on the benefits of incorporating it into a pre- and post-workout diet, with brands keen to try different ways of introducing it to the market.
Eu Natural is one brand that has focused on the benefits of protein supplements. Its products contain herbs, minerals and vitamins, but the brand has also branched into the keto space with its Smirk range of shakes in sweet flavors. The company uses testimonials on its website to promote customer feedback, as well as a custom, branded hashtag (#ShowYourSmirk) to encourage users to share their content on social media.
Brands are also experimenting with combining keto products with other ingredients. Collagen is one such example, and Ketologie is one brand that has a shake line alongside other products. This versatility enables the product to be mixed with wet ingredients and across each meal of the day. Perfect Keto is another brand offering similar products, with a sweet flavor product line. Collagen protein can help to keep joints moving,(PLoS One. 2017;12[4]:e0174705) making it an ideal supplement for those focused on exercise that is easy on tendons and ligaments.
The protein supplement space and the marketing alongside it is also working to encourage users to include these ingredients in their cooking. American Dairy for example has a special microsite with a range of recipes for salads, desserts and snacks focused on healthy ways to introduce protein into one's diet. Many food bloggers and social media influencers have also capitalized on this trend as part of the online exercise and fitness space, with other brands using this as a way to increase their reach and influence. Founder of Protein Pow, Anna Sward believes the future of the industry belongs in the kitchen, with users looking to include supplements in their everyday eating habits, testing out recipes and trying new ways introduce protein into their health and well-being strategy.
Body transformation strategy
Industry experts have noted how manufacturers are sticking to the body transformation strategy, but this can be a detriment to their success. Stereotypical "ripped" imagery can be either intimidating or seemingly attainable for the average individual looking to improve their fitness.
It is clear that as the market evolves, so too will the different ways that users consume protein products. Bars, bits and strips made from dried animal sources are already becoming popular, as are bone broth and oils. Milks and ice creams are another sweet way to get a protein fix, as are the range of sugar-inspired powders. Similarly, protein crisps are a trend to watch.
My Protein is one brand that has launched crisps packed with soy, followed by Pop Corners, with its Flex Protein Crisps that combine soybean and cassava for a "power-packed punch of natural goodness." This is in addition to its other protein chip products in a range of flavors. This brand follows a similar technique to market its products, using a branded hashtag and encouraging customers to share photos and videos of their chips on social media. The website also includes testimonials and recipe ideas.
The sports protein market will continue to evolve as lifestyles change and consumers look for a convenient way to include protein in their diets. The long-term effect of COVID-19 will take a hit on the industry, but with individuals exercising more at home and in the outdoors, the ease of use and products that can be easily carried or consumed will undoubtedly increase in popularity. It's up to brands and manufacturers to capitalize on this shift in consumer focus, keeping ahead of the curve and making the industry one that can be of benefit to all that want to improve their health and well-being.
Lindsey Carnett is CEO and president of Marketing Maven, an Inc. 5000 ranked integrated marketing firm recognized nationally in the health space by third-party ranking company O'Dwyer's PR. She specializes in public relations, social media marketing, influencer marketing and reputation management. Carnett is a 2019 Enterprising Women Honoree, 2017 PR News Top Women in PR, FOLIO Magazine 2015 Top Women in Media Honoree and is noted for helping to launch consumer brands with substantiated ingredients.
To read related content, check out the Sports nutrition: Protein – digital magazine.
Subscribe and receive the latest insights on the healthy food and beverage industry.
Join 47,000+ members. Yes, it's completely free.
You May Also Like
---