Additional Resources on Adaptogens and Ashwagandha
Additional Resources on Adaptogens and Ashwagandha
From food and beverage to supplements, adaptogenic herbs are trending in Western culture; resources such as Healthy INSIDER podcasts help brand holders stay on the cutting edge.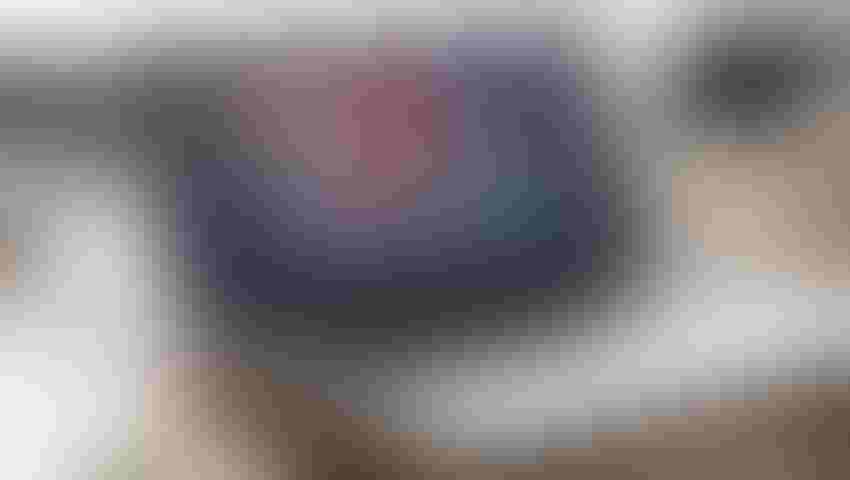 Ayurvedic medicine and adaptogenic herbs have become increasingly visible in Western culture—an influence that's carried over into retail food, beverage and supplement aisles across North America.
While Ashwagandha Advantage is the premiere destination for focused information on the Indian adaptogen Withania somnifera, many additional resources touching on the botanical can be found on Natural Products INSIDER.
For instance, in "Heathy INSIDER Podcast 38: The Advantages of Ashwagandha," Heather Granato, vice president of content, Informa Exhibitions' Global Health & Nutrition Network, and Sandy Almendarez, editor in chief, INSIDER, discussed the research and potential benefits of ashwagandha, as well as important attributes for product developers. Granato also shared highlights of her recent trip to India, where she saw ashwagandha's journey from field to production facility, and toured an Ayurvedic hospital.
In "Healthy INSIDER Podcast 43: Expo West/Engredea 2017 Trends," Heather and Sandy were joined by Rachel Adams, INSIDER's managing editor, for a look at the latest in innovative product launches. The team noted adaptogens were plentiful at the March event, showing up in everything from traditional supplements and elixirs to new cold and hot beverages (including tea bags, much to Sandy's delight). Ashwagandha was popular whether blended with other functional ingredients or featured solo. Heather was particularly excited to sample Goodseed Burger's curry-flavored veggie burger, which incorporates ashwagandha and earned a thumbs-up from the resident foodie and natural products aficionado.
Also available on INSIDER is the Digital Magazine "Adaptogens: Power-Packed Herbs Help Combat Stress, Normalize Body Function." The issue features an overview of adaptogens, a look at their role in aiding adrenal fatigue, and a specific exploration of ashwagandha as a market leader. Of particular interest is the potential of adaptogenic herbs to bring a more systemic balance to underlying fatigue issues than modern medicine. Developments in finished product delivery methods are also reviewed.
On the site, ashwagandha manufacturer Ixoreal also sponsored a Whitepaper, "KSM-66: A Natural Ingredient For Endurance, Focus, Strength and Recovery," exploring the benefits of ashwagandha in sports nutrition and cognition (not to mention the mind-body connection). KSM's supply chain control, research and quality are highlighted, along with a reminder of ashwagandha's broad reach—offering benefits to students, active adults and senior citizens, among others.
Articles and blogs also hit on related topics. Of note is "Botanical-Fueled Sports Performance" by Krista Coventry, director of regulatory services for Eastern Canada at Source Nutraceutical Inc. Krista takes a look at plant-based ingredients making strides, whether positioned for vegetarians, clean label, allergen free, sustainability or other inherent benefits. She added performance nutrition is a hot area for growth, with the global sports nutrition market anticipated to reach US$45.2 billion by 2022. Ashwagandha is called out among the rising botanical stars.
Ashwagandha Advantage will continue to deliver the latest research, market data and industry information concerning Withania somnifera. For additional information on adaptogens and all things natural products, be sure to keep an eye on INSIDER or sign up for content alerts and the weekly enewsletter.
Subscribe and receive the latest insights on the healthy food and beverage industry.
Join 47,000+ members. Yes, it's completely free.
You May Also Like
---