Inside a GMP Inspection
Inside a GMP Inspection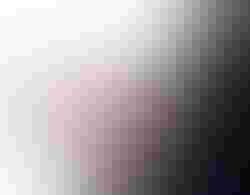 by Amy Caplette
As the deadline approaches for all companies manufacturing dietary supplements to be compliant under federal GMPs (good manufacturing practices), FDA inspections will become increasingly common. Wondering what to expect when FDA shows up at your door? So was our team at Amway Global, which was one of the first companies in Southern California to be inspected by FDAa new experience for both parties.
The FDA investigator identified raw materials and products to follow through our supply chain (e.g. botanical, vitamin, mineral). At the end of eight days of inspection, a walkthrough diagram would have looked liked an intricate pattern created by a spider. Because the majority of Amways supplements are manufactured for global markets, it was difficult to set up a linear walkthrough from receipt of materials to the shipment of finished products for the United States. Based on this experience, companies should work with their supply chain planning and manufacturing groups to optimize the inspection walkthrough. Furthermore, be prepared to hold production in order for the investigator to observe the process.
Each day of the inspection was a mixture of observational walkthroughs, interviews and document review. At the time of the inspection, the investigator did not have a guidance document to facilitate FDA expectations. However, the investigator did utilize the Code of Federal Regulations (CFRs) to ask questions by following every subpart in 21 CFP part 111; this process was tedious and necessary for the investigator to establish and confirm GMPs.
In addition to educating Amway on the process, the inspection also became a classroom for the investigator, who began to interpret the regulation against facility processes, while we asked clarifying questions about the supplement GMPs.
Overall, the inspection is geared to identify whether a company has the necessary systems in place, and identify if the system is in control to assure compliance. The following items are necessary to have for the inspection:
Contact list of the most responsible person on the premises, as well as the chain of command in case the top person is unavailable. This list should be checked periodically for the most recent contact information.

Identification of a regulatory inspection lead, backup leads and an inspection team. Be prepared for the unannounced inspection and ensure there is a qualified inspection lead who understands the systems and processes.

Standard Operating Procedure (SOP) Index. During the Amway inspection, the requested documents were projected onto a screen for the investigator to view. This helps with document control and saves trees.

Ensure there are policies and procedures in place on how to handle regulatory audits, and conduct a dry run to identify gaps in the system. The procedure should address the guidelines for picture taking and the protocol for the release of any requested information.

Conduct a gap analysis against the dietary supplement GMPs. Ensure procedures reflect current practices and conduct internal audits to check for compliance.

Establish specifications that identify appropriate sampling and testing of components and of dietary supplements (e.g. identity, purity, strength, composition). Furthermore, ensure there is a process to qualify a supplier and to verify supplier testing results.

Utilize the CFRs to align quality control (QC) and quality assurance (QA) department responsibilities.

Immediately begin an investigation, root-cause analysis and corrective actions (when possible) for issues identified during the audit. This will show willingness and commitment to regulatory compliance.
With the proper preparation and awareness of the audit process, companies will better handle a GMP inspection and should learn a few things to improve both their operations and their readiness for future audits.
Amy Caplette is group leader in Nutrilite/Amways QA department and is a certified quality auditor. She has extensive experience with GMP compliance, and has developed quality programs such as customized GMP training, gold medal audits, environmental monitoring and integrated pest management.
Subscribe and receive the latest insights on the healthy food and beverage industry.
Join 47,000+ members. Yes, it's completely free.
You May Also Like
---