Contract manufacturers discuss pandemic challenges
Contract manufacturers discuss pandemic challenges
Raw materials shortages and other supply chain challenges rocked the supplement space during Covid, but many contract manufacturers were able to stay strong.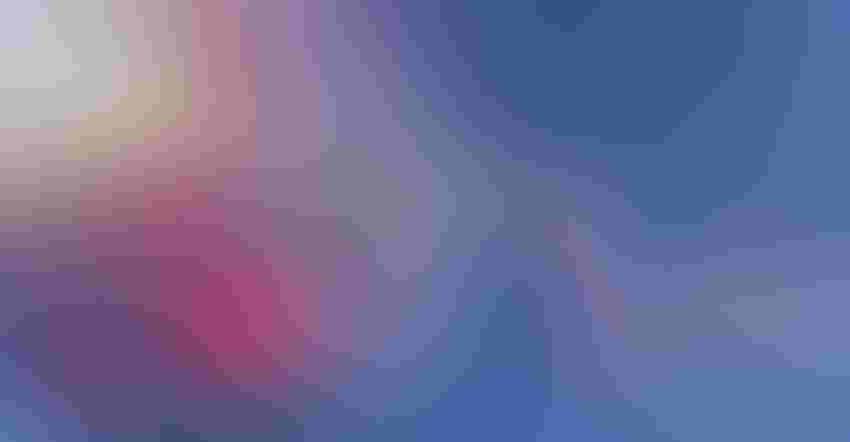 The pandemic was a wake-up call on many levels for businesses, particularly when it came to brands trying to keep up with supply and demand. During the challenging times, the best contract manufacturers could lean on strong relationships to procure in-demand ingredients and materials to keep the production lines working.
In this Q&A, Insider spoke with several contract manufacturers about their operations—and how they navigated Covid era complications.
Insider: Was it difficult to service all clients during the pandemic? Did you have to forgo certain run sizes or put some clients on hold?
Mark LeDoux, CEO and founder, Natural Alternatives International (NAI): Fortunately, our strong balance sheet allowed us to source essential materials early on, fully expecting some of the challenges that materialized. However, we could not buy everything anticipated because some of the materials we routinely use are seasonal in terms of production and supply.  Fortunately, we were able to meet the demands of our client-partners without much negative impact due to these forward-thinking actions by our teams both in Europe (Switzerland) and in California (Carlsbad and Vista). In some cases, supply shortages of essential ingredients have caused some product delays, but we are hopeful this will change over the next several months.
Steve Holtby, president and CEO, Soft Gel Technologies Inc.: Due to very good management and great cooperation from our staff, we weathered the "pandemic storm" very well. We experienced a high demand for our contract manufacturing services, and business continued to grow. We had to increase our lead times by a few weeks but were still able to offer our comparatively low minimum order quantities. Another way we saw growth during this time included making continuous improvement a part of our company culture and streamlining processes where it made (and continues to make) sense.
Karla Acevedo, marketing manager, Sirio Pharma: We were well-prepared, so it wasn't difficult for us. We have enough capacity to be able to grow with our customers.
Insider: Have certain ingredients been difficult to source, and what effect has this had on you and your clients?
Holtby: When Covid-19 became an official pandemic and stay-at-home orders were mandated in 2020, we were proactive by reaching out to our raw material suppliers—especially the ingredients we encapsulate frequently, like CoQ10—to make sure we had our open purchase orders fulfilled and pricing set. By anticipating potential shortages in late March/early April, we were able to manufacture products without waiting for raw materials. As the pandemic progressed, there have been other raw materials that have been impacted and more difficult to obtain. We have had to evaluate and qualify additional suppliers as a backup source.
Acevedo: Some ingredients have been difficult to source, but overall, we haven't experienced much disruption. Having supply agreements in place with reliable vendors has helped tremendously.
Ishaq: We have done our best to qualify more vendors to expand our supplier base to help ensure we can always get the raw materials our customers need. Unfortunately, with more unique or branded raw materials, there is only so much supply available at any given time. We emphasize keeping an honest and transparent dialogue with our customers to ensure they know about the delays we are experiencing. It is crucial to manage customer expectations in the manufacturing business, especially during such a difficult time in the supply chain of nutraceuticals. We live by the mantra that "it is always better to underpromise and overdeliver, rather than overpromise and underdeliver."
LeDoux: Sourcing materials during the last 18 months has been an odyssey. Vendors' confirmations of availability were often excessively optimistic, leading to production delays and frustrations. Everything from bottles and closures to packaging components, labels and corrugated materials for boxing was in short supply; and commodities in our industry were in short supply—with delays further exacerbated by increases in costs of freight, delays in international shipping, and even getting goods out of ports to manufacturing facilities was difficult to secure.
Insider: When do you expect the pandemic-related supply chain challenges to subside?
Ishaq: To be honest, we would have expected the supply chain challenges to have ended by now, as we are over 2+ years into the pandemic. However, that is not the case. Rather than try to predict the end of the issues, we are focused on having a dynamic purchasing team that can source quality materials regardless of global issues. To do this, we have had to expand our portfolio of vendors, making sure to qualify each of them so that we continue to provide our customers with quality raw materials and packaging components.
Acevedo: We expect the supply chain challenges to persist at least through the end of 2022. It's very difficult to predict when they will subside given the current situation. 
To read this article in its entirety, including any effects on industry from the "Great Resignation," as well as advice on selecting and maintaining successful contract manufacturing partnerships, visit the "Cooperation and compliance in contract manufacturing" digital magazine.
Subscribe and receive the latest insights on the healthy food and beverage industry.
Join 47,000+ members. Yes, it's completely free.
You May Also Like
---