Contract manufacturers can help sports nutrition brands stand out
Contract manufacturers can help sports nutrition brands stand out
For startups and smaller sports nutrition companies, partnering with an engaged, customer-centric contract manufacturer can greatly help to bolster a brand's success.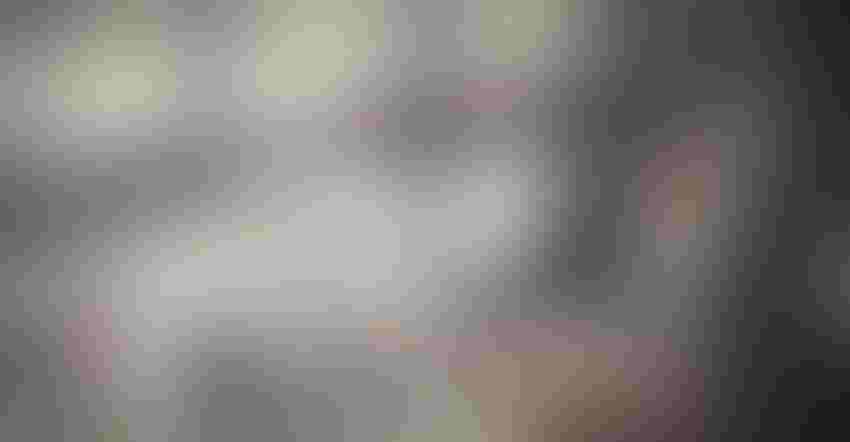 Sports nutrition is a dynamic market within the dietary supplement industry. For startups and smaller sports nutrition companies who may not yet have the in-house resources to fully support their brand internally, partnering with an engaged, customer-centric contract manufacturer can greatly help to bolster a company's capabilities. From product development and formulation to marketing and package design, among other areas, contract manufacturers can provide a range of valuable services—above and beyond production—to help sports nutrition brands introduce and continually deliver stand-out products to the highly competitive marketplace.
Target market segmentation
When working with new brands, the first step in creating a path to success is identifying the subsegment of their target market in which they want to focus to ensure development of a plan that best fits that target. For sports nutrition brands, that means considering whether they want to reach hardcore bodybuilders, endurance athletes, outdoor athletes (bikers, swimmers, hikers, etc.), CrossFit, elite athletes (collegiate, Olympians and professional), weekend warriors, and so on.
Narrowing down a brand's preferred segment within the target market helps to inform the manufacturing process, so a fully engaged contract manufacturer can offer guidance on the best look, taste and feel for the particular consumer within that subsegment niche. Things like color tones play a very important role in the design process. What attracts the hardcore bodybuilding crowd—like darker or more ominous colors and images—will not be appropriate for the weekend warrior segment, where brighter, more vibrant tones and images might appeal. Manufacturers can provide insight on the best color scheme for a brand's packaging to help them stand out on the shelf and attract their target consumers.
Channel strategy focus
Once a brand's subsegment or niche is identified, some contract manufacturers can also assist sports nutrition brands in determining the appropriate primary sales channels for product distribution. When evaluating which sales channel is best suited to a sports nutrition product, the brand needs to consider whether it wants to be strictly business-to-consumer (B2C) e-commerce, or whether it makes sense to incorporate brick-and-mortar into its sales strategy, as this model is still very much alive.
In some cases, a combination of e-commerce and brick-and-mortar can be even more successful for a brand, particularly if it can enlist mass retailers like Walmart, CVS, Rite Aid or Kroger, for example, to leverage their size and geographic reach throughout the country. The key is to identify exactly which sales channel a brand wants to target most, so it can focus its resources there. Knowledgeable contract manufacturers can guide sports nutrition brands in choosing the right channel strategy to get maximum traction.
Driving innovation and ideation
For young sports nutrition brands looking for external support to drive innovation and growth, a creative and customer-centric contract manufacturer can also bring cutting-edge ingredients and delivery formats to the forefront with their clients and explain why they are beneficial to the formula or brand. These contract manufacturers actively attend industry events and read industry articles and scientific research reports to learn about the newest innovative ingredients, delivery formats and services being launched. They can then bring this knowledge and new ideas to their clients, who may not have the budget or time to attend these conferences and conduct in-depth research on their own.
A contract manufacturer's depth of experience is also very important in helping small brands and startups gain a leg up. The sports nutrition market can run stale quickly, so brands ideally need to consider bringing something new to the table every six months to a year in order to stay ahead of the pack. An example of contract manufacturing ideation we're currently working on for our clients on the product development side is looking at new delivery formats for consumers who want more convenient and pleasant-tasting alternatives to tablets, powders and gummies—formats where some consumers may have developed fatigue. We're in the stages of developing a smoothie bite, which is a freeze-dried, fortified fruit smoothie, offering a new way of consuming vitamins and minerals.
Leveraging new trends
A well-researched and educated contract manufacturer can also help brands determine the best way to leverage and implement cutting-edge trends within their product lines. In sports nutrition, we're continuing to see an increasing number of consumers seeking quality healthy ingredients, active-lifestyle based products and on-the-go convenient delivery of supplements—especially for those with busy lifestyles. Products to improve mental focus, energy and endurance are also important trends moving forward. Finding the right balance between performance-based and active-lifestyle products is also vital for sports nutrition companies, as they look to enhance their brands looking ahead. Utilizing this market intelligence, contract manufacturers can work with clients to evaluate where there may be a fit to incorporate relevant trends into their brand strategy.
Contract manufacturers can also bring successful proof-of-concept evidence to substantiate new trends for their clients. A growing creative strategy we're seeing in the marketplace that certain brands may be able to leverage is co-branding. For example, to bring nostalgic and iconic tastes and brands to its product line, GHOST, a relatively large sports nutrition brand, co-branded with fast-food's Sonic to bring Sonic's "Cherry Lime," with Welch's on a "Welch's Grape" flavor, and with Nabisco on Nabisco's "Chips Ahoy" flavor. Contract manufacturers who are keeping a finger on the pulse of the industry can share new ideas, as well as the market and scientific research necessary to help clients capitalize on the latest trends in a way that best suits their brand.
Building industry relationships and contacts
For lesser-known sports nutrition brands, it takes time to build a reputation and name in the industry. Contract manufacturers who have developed a strong industry network can introduce their clients to their vendors, suppliers, scientists and other key industry contacts. These important introductions can help brands access a broader range of ingredients and packaging, as well as better pricing through the contract manufacturer's ability to gain economy of scale. The power of industry introductions and relationships can all lead to a greater competitive edge for brands.
Full-service contract manufacturing partners can provide valuable support to new brands and will hold their hand through the quality and regulatory process, through product development, research and development (R&D), product testing and more.
By doing some of the heavy lifting for clients in these areas, "above and beyond" contract manufacturers can not only offset a smaller brand's resource constraints, but also allow their clients to focus their attention on the brand development and marketing necessary to continue to stand out among their peers.
To read additional content on innovation in the sports nutrition market, click the link to check out a related digital magazine.
Michael Courts manages the projects in the business development department at Lief Labs. With a background in business and science, he has helped develop dietary supplement formulations, standard operating procedures (SOPs), creation of Lief Labs-affiliated companies and more. Based in Valencia, California, Lief Labs is an innovator in product ideation and formulation for the dietary supplement market. Driven by a passion for collaboration, a determination to offer only the best ingredients, and an innovative and adaptable mindset, the company also houses a state-of-the-art, full-service cGMP (current good manufacturing practice) manufacturing facility, which offers custom solutions for a multitude of supplement categories.
Subscribe and receive the latest insights on the healthy food and beverage industry.
Join 47,000+ members. Yes, it's completely free.
You May Also Like
---