Researchers Find Stimulant Oxilofrine in 14 Dietary Supplement Brands
Researchers Find Stimulant Oxilofrine in 14 Dietary Supplement Brands
The substance produces "cardio stimulatory effects" that resemble the effects of a stimulant that was banned in dietary supplements by FDA more than a decade ago, according to research published Thursday.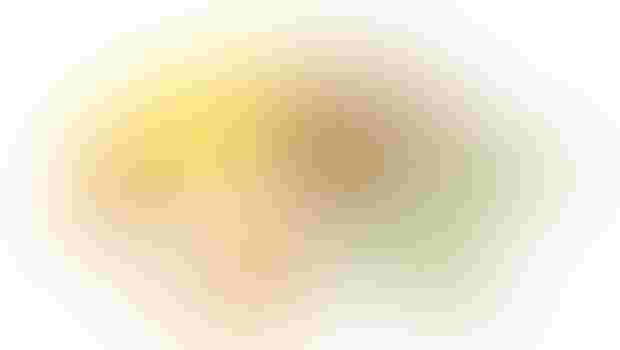 More than a dozen brands of dietary supplements have been found to contain a "pharmaceutical stimulant" that has been tied to adverse events such as agitation, cardiac arrest and vomiting, according to a paper published Thursday.
Researchers reported finding oxilofrine in 14 different brands of dietary supplements at doses ranging from 0.0003 to 75mg per individual serving, even though to their knowledge, the substance had never been extracted from a plant. Consumers who followed instructions on the label could ingest up to 250mg of oxilofrine daily, the paper noted.
"The potential adverse health effects of inadvertently consuming up to 250mg of oxilofrine per day, as would be possible with supplements in our study, are entirely unknown," the researchers wrote in their paper. "Human studies using lower dosages suggest that the increased demand on the heart muscles might lead to palpitations, arrhythmias, increased blood pressure or other adverse events."
Of the oxilofrine-containing supplements researchers tested, six products contained quantities of the stimulant that were equal to or greater than a pharmaceutical dose for an adult. Oxilofrine found in one product exceeded the typical adult dose by more than twofold, and the usual adolescent dose by three times, according to the researchers. 
The paper was published in the journal Drug Testing and Analysis just days after FDA announced issuing warning letters to seven marketers of sports supplements containing oxilofrine. Pieter Cohen, M.D., a co-author of the paper, assistant professor of medicine at Harvard Medical School and general internist with Cambridge Health Alliance, said he shared the findings with FDA in January.
Marianna Naum, an FDA spokeswoman, said the agency was aware that the ingredient was being sold in supplements even before Cohen shared his research with the agency.
"Through our research, we determined that methylsynephrine does not fit the definition of a dietary ingredient, although a number of products were labeled to contain it as a dietary ingredient," she said in an emailed statement. "Under existing law, including the Dietary Supplement Health and Education Act passed by Congress in 1994, the FDA can take action to remove dietary supplement products from the market, but the agency must first establish that such products are adulterated or misbranded. The FDA has limited resources and the agency prioritizes enforcement actions based on the level of safety concern identified."
As of March 30, 2016, FDA had received 47 adverse event reports associated with products containing methylsynephrine, Naum said. However, she cautioned "no causal link can be established between the ingredient and the adverse events."
One of the companies that received an FDA warning letter, Swagger Supps, said in an email that the product was discontinued. None of the other companies responded to requests for comment.
"The findings of Dr. Pieter Cohen's latest study are particularly troubling to responsible marketers of dietary supplements because they demonstrate once again that rogue companies will ignore the laws designed to protect consumers," said Steve Mister, president and CEO of the Council for Responsible Nutrition (CRN), in a statement. "Oxilofrine is not a legitimate dietary ingredient, and its marketers have not complied with the legal requirements for bringing a new dietary ingredient to market, so it cannot legally be sold in dietary supplements."
Oxilofrine is a pharmaceutical drug that was "developed in Europe in the 1930s to stimulate the heart, increase blood pressure and improve oxygen exchange," the study authors noted. The substance produces "cardio stimulatory effects" that resemble the effects of a stimulant that was banned in dietary supplements by FDA more than a decade ago, according to the paper.
The World Anti-Doping Agency (WADA), an international independent agency combating doping in sporting events, added oxilofrine to its list of prohibited substances in 2006, a spokesman said.
Oxilofrine has been studied in animals and humans since it was first synthesized in the early 1930s, according to the researchers.
"Dozens of studies in a variety of animal modes including dogs, cats, rabbits, rats and guinea pigs have been consistent in demonstrating sympathomimetic properties of oxilofrine similar to ephedrine," Cohen and his colleagues wrote.
FDA banned ephedra-containing supplements in 2004, the first and only time the agency took such a drastic measure through a rulemaking process in the more than 20-year history of the 1994 Dietary Supplement Health and Education Act (DSHEA).
"Since then, many synthetic drugs, such as oxilofrine, have been introduced into supplements in an effort to replace the stimulant effects of ephedra," the researchers noted.
As part of a probe of adverse events in the Netherlands, one of the researchers who co-authored the paper published Thursday found oxilofrine in supplements linked to agitation, cardiac arrest, chest pain, nausea, tachycardia and vomiting.
Oxilofrine also is known as methylsynephrine or p-hydroxyephedrine. Methylsynephrine, "may mislead consumers and regulators," the researchers explained, because a substance with a similar name—synephrine—is a legal supplement ingredient that derives from bitter orange.
Michael McGuffin, president of the American Herbal Products Association, said he wasn't aware that anyone had declared methylsynephrine is a constituent of a vitamin or herb.
"I don't have any argument against FDA's position," McGuffin said in a phone interview. 'I don't know if any of the marketers of this product have any such position."
One of the supplement brands examined in the paper identified methylsynephrine as an extract of the shrub, Acadia rigidula; but the researchers said they were unaware of any study in which the substance had been found in the plant.
"The presence of potentially harmful compounds such as oxilofrine, disguised as 'methylsynephrine' or 'extract of Acacia rigidula,' in over-the-counter supplements is illegal, and consumers should be aware of and avoid products containing these compounds," NSF International research scientist John Travis, a co-author of the research, said in a press release.

In an interview Tuesday commenting on the FDA warning letters, a top industry executive in Washington said his organization was looking into whether oxilofrine comes from nature.
"I think that the question is, 'does it exist in bitter orange,'" said Daniel Fabricant, executive director and CEO of the Natural Products Association (NPA). "Obviously, FDA doesn't believe that it does based on a literature search … we are doing our own searches to see if it's correct or not."
"Also, there is nothing addressing whether or not the compound occurs in other plant species," he added. "I think there is some literature that may suggest that it does."
The findings announced Thursday marked the fourth time in three years that the research team identified "unapproved stimulants disguised in supplements as botanical ingredients," according to NSF International, an independent global organization that writes standards, tests and certifies products for several industries including the dietary supplement sector.
The research team for the oxilofrine study was comprised of representatives from Harvard Medical School, NSF International, National Institute for Public Health and the Environment in the Netherlands, and the University of Mississippi's National Center for Natural Products Research, School of Pharmacy.
Subscribe and receive the latest insights on the healthy food and beverage industry.
Join 47,000+ members. Yes, it's completely free.
You May Also Like
---