Clean label: Undefined and often challenging, but still a necessity
Clean label: Undefined and often challenging, but still a necessity
The popularity of clean label has challenged formulators to achieve the same functionality in products without a growing list of tried-and-true ingredients.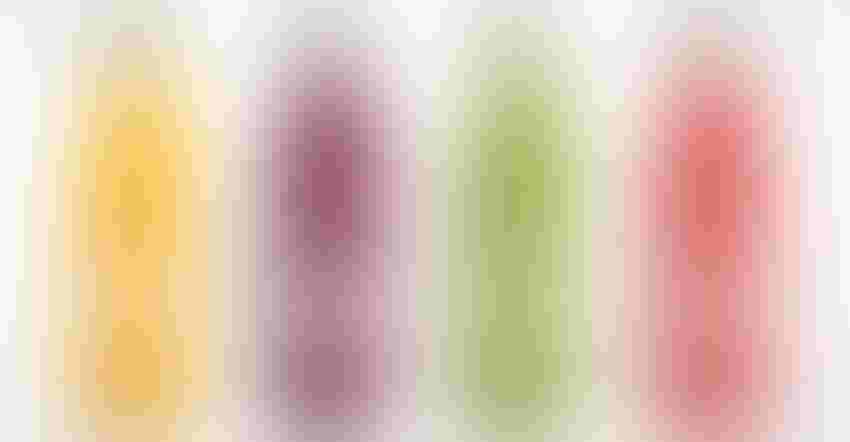 The concept of clean label has transformed into one of the most important megatrends in the food and beverage industry. Transcending product categories, clean label has gained momentum in CPGs ranging from snacks and frozen foods to personal care and household cleaners, bolstering explosive growth for emerging segments like plant-based foods and gluten-free products. While it may make a strong impression for driving a purchase, it has created headaches for product formulators, who must now achieve the same functionality in products without a growing list of tried-and-true ingredients.
The clamor over clean label's necessity may be coming to an end as brands better understand their consumers. "Most companies have either decided not to participate or have already figured out how to adjust their products to meet clean label demand," noted Courtney Schwartz, marketing director of Kemin Food Technologies. "This will continue to change—but it won't go away or decline. What is important today, in terms of artificial colors or flavors may change, but the need and desire for consumers to understand what is in the foods they are eating and why isn't going to stop."
Jeff Hilton, co-founder of BrandHive, believes clean label has become a consumer expectation. "It is the price of entry. If a company is not active on the clean label front, it is swimming upstream. It is the future and where consumers are going, especially younger consumers," he said. "If you are not moving in that direction, whatever that means, it is a dangerous decision."
And this is where definitions can get dicey for product formulators. It is straightforward for some ingredients, but for example, pronounceability--a benchmark for many consumers—is not always an indication that an ingredient is clean, explained Mary Mulry, Ph.D., food scientist and product development consultant at Foodwise One LLC. "That doesn't really work if you are talking about thiamin hydrochloride, which is vitamin B. It will be on every cereal box, and there is nothing wrong with it, but it sounds 'chemically.' For people who haven't been in chemistry since high school, it sounds bad."
In other words, the ingredients that are acceptable, at least by consumers, can be somewhat arbitrary. "If consumers see fewer ingredients on a label, then they think it is OK, and the product is on trend," Mulry added. Now, in the conventional food industry, she continued, "The more you can put in there that is gluten free, dairy free, vegan and natural, the better it fits into a clean label program. But it's kind of meaningless."
Mission-driven products are frequently disconnected with those seeking to meet clean label demands, according to Mulry. "The difference between the natural industry and conventional foods industry is that natural food companies have been doing this forever. So there is not a lot of applicability in truly natural products for clean label. For the larger industry, it has some meaning, but there is not a lot of philosophical basis like there is with natural and organic," Mulry said.
"Manufacturers are recognizing that not every consumer has the same needs—so they are launching multiple lines of products that tailor to specific audiences," Schwartz stated. "This way they are better able to focus the 'claims,' or formulations to meet those claims, based on their audience. To gain market share, they need to appeal in different ways—we are seeing this in more proportioned snacks, combining dairy, nuts and meat protein together for an on-the-go protein fix; breakfast bars/pouches that give nutrition and fiber; etc."
Staple categories are also bread and dairy, pointed out Mark Stavro, senior director of marketing for Bunge Loders Croklaan. "Meanwhile, confections and bakery desserts have lagged in demand for clean label, even though these applications often rely on other artificial ingredients. However, as CPG companies begin to innovate clean label indulgences, we expect consumer uptake to soon follow," he said.
The freezer section is an area that is particularly hot in clean label. The main reason for this is that freezing halts the breakdown of foods and is a way of providing a clean shelf life. "We are seeing lots more healthy clean label food in the frozen section," said Daniel Karsevar, CEO of product development and consulting firm PlantBased Solutions. "We used to have frozen TV dinners that were junk food. Now it's the opposite. Retailers are literally changing their footprint to increase freezer space due to growth. Brands are also doing direct ship with frozen meals that are very clean label, so no additive or preservatives."
Companies should keep giving consumers new options that appeal to specific audience sets, Schwartz recommended. "Be flexible. One size doesn't fit all here."
That said, balance is important. Brands have to consider who their consumer is and where the product will live. "If you want an in expensive cookie, and it needs to be on the shelf for a year, that is hard to do with real clean label ingredients," Karsevar explained. "So the junk foods of the world will have a harder time finding their way there, and there is still a big market out there that doesn't care."
He predicted this will change over time, just like in the dairy case, where brands started to lose market share to healthier options. Even some of the mainstream brands will start to provide options, Karsevar added. "Maybe they won't change the whole company, but they will do one line or a SKU. Or if they can't innovate internally, they will acquire a brand that is healthy."
To read this article in its entirety, download INSIDER's "The mechanics of clean label" deep dive.
Karen Raterman is principal, New Leaf Communications, in Arvada, Colorado. She specializes in content marketing strategies and development, corporate communications, public relations and social media for natural brands, dietary supplements and botanical ingredients. Raterman has more than two decades of experience in the natural products industry with market insights across the industry supply chain, in all sales channels and in consumer health and wellness trends.
Subscribe and receive the latest insights on the health and nutrition industry.
Join 37,000+ members. Yes, it's completely free.
You May Also Like
---