Researched botanicals for immune health
Researched botanicals for immune health
Scientific research has shown botanicals such as olive leaf extract, Andrographis and black elderberry may offer potential immune support.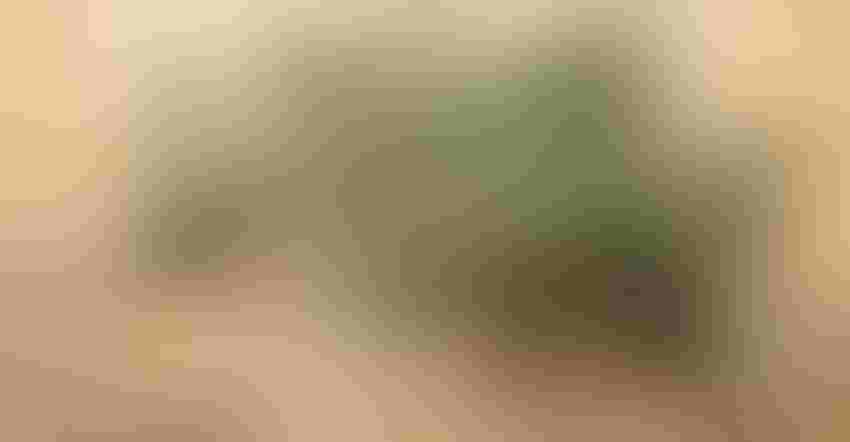 Mounting scientific research has evaluated the potential of various botanicals for immune health, often validating traditional uses in the process.
Preclinical studies have shed light on the mechanisms of olive leaf's (Olea europaea) traditional use in lowering fever while further validating its antiviral potential for combating the flu.1 Olive leaf extract (as Isenolic from Pharmactive Biotech Products) was as effective as the standard pharmaceutical treatment, oseltamivir, in inhibiting the influenza A virus in vitro, with 65% inhibition. Similar to black elderberry, the mechanisms involve inhibiting the neuraminidase enzyme, which ultimately prevents the virus from spreading.
Andrographis (Andrographis paniculata) is a bitter ayurvedic herb traditionally used to reduce symptoms of upper respiratory tract infections (URTIs) and colds.2 In fact, a 2017 systematic review and meta-analysis of 33 randomized controlled clinical trials concluded andrographis significantly improved these symptoms.3 In one randomized, double-blind, placebo-controlled clinical study, andrographis (as AP-Bio from AIDP) reduced URTI symptoms by 52.7% compared to placebo after five days of supplementation with a 200 mg daily dose.4 Earlier preclinical studies showed that the mechanisms of action involve stimulating immune cells, or phagocytosis, and inhibiting inflammatory mediators in cases where a weakened immune system has compromised a healthy inflammatory response.5,6
A 2019 meta-analysis of four randomized controlled clinical trials found that black elderberry (Sambucus nigra) supplementation was effective in substantially reducing upper respiratory symptom severity and total duration, particularly when used at the onset.7 A greater reduction of symptoms was seen in individuals with the flu compared to those with the common cold. These findings support elderberry's traditional uses and earlier preclinical studies. According to Melanie Bush, director of science, Artemis International, "Mechanistic studies have identified the ability of black elderberry actives to inhibit the attachment of influenza hemagglutinin glycoproteins to host cells,8 as well as interfere with the release of viral particles from host cells via influenza neuraminidase enzymes9 … high-molecular-weight polysaccharides in black elderberry help to mount an immune response by increasing virus-neutralizing antibodies."10,11
To read this article in its entirety, check out the Immune health rising – digital magazine.
Kristen McPhee (forwardbotanicals.com) is a published writer and experienced substantiation researcher and technical writing consultant. She is regularly contracted by dietary supplement and raw ingredient supply companies to deliver qualitative documents and comprehensive reports that contribute to product development and marketing content.
References
1 Salamanca A et al. "In vitro study of the antiviral activity of Isenolic in MDCK-SIAT1 cells infected with the Influenza A virus." Nutr. Clin Diet Hosp. 2018(sup. 1):61.
2 Sagadevan P et al. "Traditional uses of Andrographis paniculata: review and perspectives." Int J Biosci Nanosci. 2015;2(5):123-131.
3 Hu XY et al. "Andrographis paniculata (Chuān Xīn Lián) for symptomatic relief of acute respiratory tract infections in adults and children: A systematic review and meta-analysis." PLoS One. 2017;12(8):e0181780.
4 Saxena RC et al. "A randomized double blind placebo controlled clinical evaluation of extract of Andrographis paniculata (KalmCold) in patients with uncomplicated upper respiratory tract infection." Phytomedicine. 2010;17(3-4):178-185.
5 Kumar RA et al. "Anticancer and immunostimulatory compounds from Andrographis paniculata." J Ethnopharmacol. 2004 Jun;92(2-3):291-295.
6 Sheeja K, Shihab PK, Kuttan G. "Antioxidant and anti-inflammatory activities of the plant Andrographis paniculata Nees." Immunopharmacol Immunotoxicol. 2006;28(1):129-140.
7 Hawkins J et al. "Black elderberry (Sambucus nigra) supplementation effectively treats upper respiratory symptoms: A meta-analysis of randomized, controlled clinical trials." Complement Ther Med. 2019;42:361-365.
8 Roschek Jr B et al. "Elderberry flavonoids bind to and prevent H1N1 infection in vitro." Phytochemistry. 2009;70(10):1255-1261.
9 Swaminathan K et al. "Binding of a natural anthocyanin inhibitor to influenza neuraminidase by mass spectrometry." Anal Bioanal Chem. 2013;405(20):6563-6572.
10 Kinoshita E et al. "Anti-influenza virus effects of elderberry juice and its fractions." Biosci Biotechnol Biochem. 2012;76(9):1633-1638.
11 Zakay-Rones Z et al. "Randomized study of the efficacy and safety of oral elderberry extract in the treatment of influenza A and B virus infections." J Int Med Res. 2004;32(2):132-140.
Subscribe and receive the latest insights on the healthy food and beverage industry.
Join 47,000+ members. Yes, it's completely free.
You May Also Like
---