Immune health ingredients to meet the moment of '365 immunity'
Immune health ingredients to meet the moment of '365 immunity'
Boosting one's immune health became a mainstream concern in recent years. Andrographis, beta-glucans and colostrum all benefited.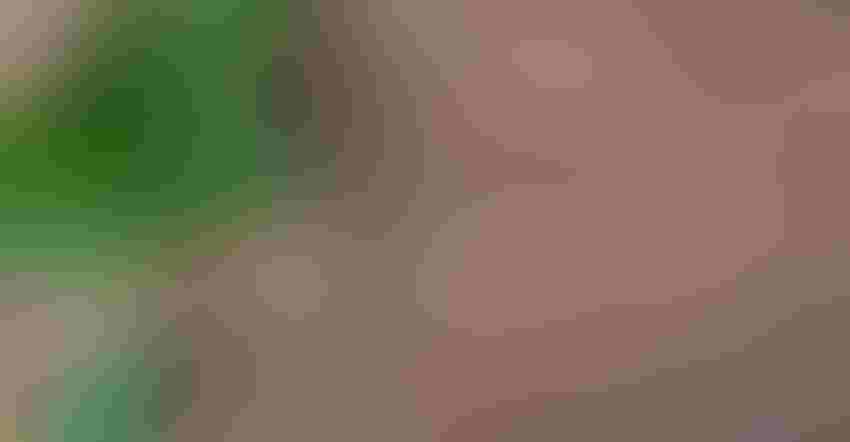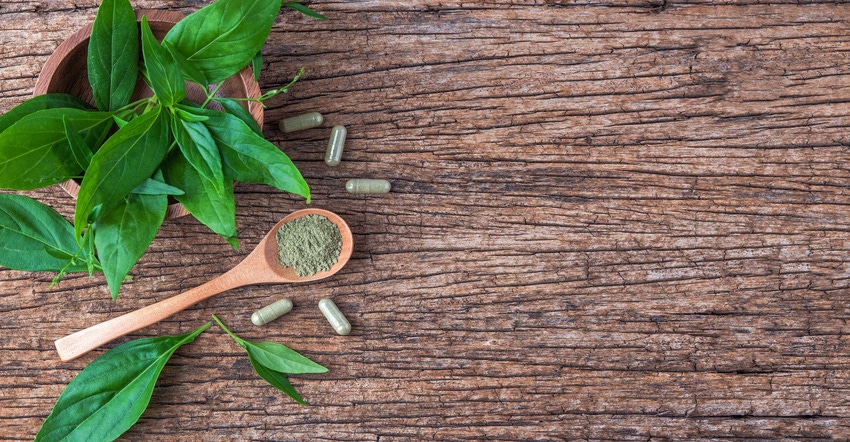 The pandemic inspired healthy product makers of all stripes to reach for immune-support ingredients in their latest new product rollouts.
Whether it's supplements, kids' gummies, beverage shots, or even wafers and cookies, immune-support products have become a year-round pursuit.
"In 2019, pre-COVID sales in cold, flu and immunity were $3.43 billion, but the category is now over $5.5 billion in all forecasted years," said Claire Morton-Reynolds, senior industry analyst for Nutrition Business Journal (NBJ), "in part driven by immune health now being a 365-day category, not just seasonal."
The following immunity-boosting ingredients are worth a look.
Andrographis
Echinacea (Echinacea angustifolia) may have been dethroned by elderberry (Sambucus nigra) as far as consumer appeal for herbal immunity supplements, but talk among herbalists, and one will find the ayurvedic herb andrographis (Andrographis paniculata) is the preferred, better-tasting herb with significant effects on the immune system. Research shows the "poor man's echinacea" can decrease the duration and severity of a raft of cold and flu symptoms:
Evidence shows andrographis can shorten the duration of cough, sore throat and sick leave compared to usual care.1
In four randomized, double-blind, placebo-controlled studies on 539 patients suffering from symptoms of the common cold, subjects taking 1,200 mg/d andrographis had less severe symptoms of stuffy nose, sinus pain and headache than those taking placebo.2
A study using 200 mg/d on 223 patients found symptom improvement including cough, expectoration, nasal discharge, headache, fever, sore throat, fatigue and sleep disturbance.3 The improvement in the andrographis group started on the third day, while the placebo group continued to suffer until after five days of illness.
Dose: 200 mg/d
Beta-glucans
The most popular forms of beta-glucans are derived from yeast. It makes them durable and a perfect fit in foods and beverages that have challenging processing conditions.
Wellmune, Kerry's branded beta 1,3/1,6 glucan from a proprietary strain of baker's yeast, primes—not spikes—the body's immune response by improving the efficiency of macrophages, which are white blood cells on the immune system's front lines.
In one double-blind, placebo-controlled human study on 100 healthy adults for 90 days, 250 mg/d Wellmune led to decreases in both the duration and severity of upper respiratory tract infections (URTIs).4 The most-cited symptomatic relief was "the ability to breathe easily." Another study yielded reduced upper respiratory symptoms and improved mood state in stressed female subjects when taking Wellmune.5 The ingredient has also been shown to dramatically decrease hay fever symptoms by as much as 52% compared to placebo.6
A different source of beta 1,3 glucans, from Kemin, led to 70% fewer URTI symptoms and half as many sick days over a 90-day supplementation period in subjects taking 375 mg/d of the brand name BetaVia Complete.7 The study involved all the usual symptoms: runny nose, plugged nose, sneezing, sore throat, scratchy throat, cough and so on.
Dose: 250-375 mg
Colostrum
Found in the first milk from new mothers to transfer key immune cells and proteins to infants, colostrum is making a comeback from its heyday some two decades ago. Derived from bovine sources for human immunity products, colostrum is composed of immune-active proteins that have been found to prevent infections in people and also act against immune-mediated inflammatory diseases.8
Colostrum specifically supports front-line white blood cells like B cells, T cells, NK (natural killer) cells and macrophages.9 It also has been found to positively change the bacterial composition of gut microbiota.
URTIs are common in athletes who train and exert heavily. Some studies show colostrum to improve cold and flu symptoms,10 while other studies have found no effect.11
In elderly patients, one study using colostrum along with a probiotic and cranberry found significantly improved NK cell activity compared to placebo after two months.12 While that's good news, it was impossible for researchers to determine which specific nutraceutical, or combination thereof, was responsible for the immune-enhancing effect.
Dose: 500-1,000 mg
"The protective halo of immune health" digital magazine contains the full version of this article, including several more immune-centric researched ingredients. Click the link to access it.
References
1 Hu XY et al. "Andrographis paniculata (Chuān Xīn Lián) for symptomatic relief of acute respiratory tract infections in adults and children: A systematic review and meta-analysis." PLoS One. 2017;12(8):e0181780.
2 Panossian A and Brendler T. "The Role of Adaptogens in Prophylaxis and Treatment of Viral Respiratory Infections." Pharmaceuticals. 2020;13(9):236.
3 Saxena RC et al. "A randomized double blind placebo controlled clinical evaluation of extract of Andrographis paniculata (KalmCold) in patients with uncomplicated upper respiratory tract infection." Phytomed. 2010;17(3-4):178-185.
4 Fuller R et al. "Influence of yeast-derived 1,3/1,6 glucopolysaccharide on circulating cytokines and chemokines with respect to upper respiratory tract infections." Nutrition. 2012;28(6):665-669.
5 Talbott SM and Talbott JA. "Baker's yeast beta-glucan supplement reduces upper respiratory symptoms and improves mood state in stressed women." J Am Coll Nutr. 2012;31(4):295-300.
6 Talbott JA et al. "β-Glucan supplementation, allergy symptoms, and quality of life in self-described ragweed allergy sufferers." Food Sci Nutr. 2013;1(1):90-101.
7 Evans M et al. "Effect of a Euglena gracilis Fermentate on Immune Function in Healthy, Active Adults: A Randomized, Double-Blind, Placebo-Controlled Trial." Nutrients. 2019;11(12):2926.
8 Ghosh S and Iacucci M. "Diverse Immune Effects of Bovine Colostrum and Benefits in Human Health and Disease." Nutrients. 2021;13(11):3798.
9 Grigas J et al. "Investigation of Immunomodulatory and Gut Microbiota-Altering Properties of Multicomponent Nutraceutical Prepared from Lactic Acid Bacteria, Bovine Colostrum, Apple Production By-Products and Essential Oils." Foods. 2021;10(6):1313.
10 Crooks CV et al. "The Effect of Bovine Colostrum Supplementation on Salivary IgA in Distance Runners." Int J Sport Nutr Exerc Metab. 2006;16(1):47-64.
11 Główka N et al. "Immunological Outcomes of Bovine Colostrum Supplementation in Trained and Physically Active People: A Systematic Review and Meta-Analysis. Nutrients. 2020;12(4):1023.
12 Naito Y et al. "Gut-Targeted Immunonutrition Boosting Natural Killer Cell Activity Using Saccharomyces boulardii Lysates in Immuno-Compromised Healthy Elderly Subjects." Rejuvenation Res. 2014;17(2):184-187.
Subscribe and receive the latest insights on the healthy food and beverage industry.
Join 47,000+ members. Yes, it's completely free.
You May Also Like
---