Natural support to navigate life stages
Natural support to navigate life stages
Ultimately, brands must have a deep understanding of the needs of a particular life stage—and the consumers facing it—in order to market, formulate and innovate in a way that answers the calls of its consumers.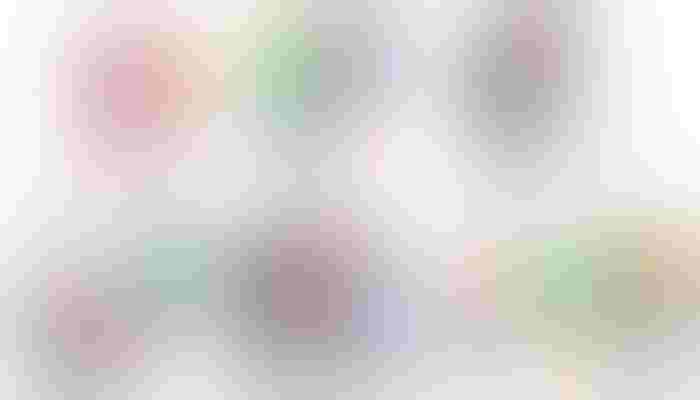 Each stage of life is unique. From early days to later years, consumers face a range of nutritional needs as they progress through one chapter and onto the next.
Categorically speaking, life stages are vast and various, encompassing everything from infancy and childhood to menopause and "manopause." Nutritionally speaking, life stages that present unique (and critical) needs include infancy, childhood, menopause, various stages of pregnancy (including fertility, prenatal and maternal), and more.
Consumers are increasingly turning to natural solutions to support health and wellness as they navigate various life stages. Consider these stats:
Global sales of pediatric consumer health grew 38 percent from 2013 to 2018, with expected growth of 22 percent through 2023, according to Euromonitor International.

The market for menopause supplements was valued at US$724 million in 2018 in the U.S., and grew 3.7 percent compared to the year prior, according to Nutrition Business Journal (NBJ).

Prenatal/postnatal supplements achieved U.S. sales of $541 million in 2018, and grew 3.1 percent compared to the year prior, according to NBJ. Growth of the prenatal/postnatal category from 2013 to 2014 was a meager .8 percent, underlining growing interest in products to support women during and post-pregnancy

The concept of "manopause," characterized by declining testosterone levels in men after age 50, too, has drawn interest in recent years from consumers, as well as mainstream media outlets such as TIME Health and Men's Journal.
Understanding the nutrition and lifestyle demands of consumers in each life stage, as well as values and preferences that could affect formulation and marketing strategy, is critical to creating products that appeal to these consumers.
Products for children, for example, are tasked with supporting developing brains and bodies, while also supporting immunity and other kid-centric needs. They have to taste good, look good and—best case scenario—appeal to kids' sense of fun and creativity, meaning vibrant colors and shapes.
But, parents need to be on board. And, increasingly, parents are looking for products with natural, responsibly sourced ingredients, according to Keena Roberts, a senior consumer health analyst at Euromonitor International, in the INSIDER article, "The Changing World of Pediatric Consumer Health."
"These trends result in a fundamental shift toward a more educated and pickier consumer base willing to pay more per child for health products--if the products meet their specifications for natural and 'clean' ingredients free from the chemicals they wish to avoid," she said.
Roberts reported dietary supplements "push innovation" in children's health category, "with supplements for sleep, cognitive development and immune response expected to be at the forefront for 2019."
Roberts also pointed to transparency as "more than a buzzword," adding: "When parents who grew up as early digital consumers can easily look up the ingredients in a formulation and identify how safe they are for their children, companies must always err on the side of complete disclosure, lest they risk appearing as though they are hiding something from consumers."
Also facing a tall order are products for expectant mothers.
Science is particularly important in this category due to the critical role nutrition plays in supporting a baby's healthy development. Nutrients such as choline,1 docosahexaenoic acid (DHA) omega-3s2 and probiotics,3 among others, play a critical role in healthy pregnancy and child development. In fact, the importance of nutrition during pregnancy and lactation is so well-recognized, the federal government has separate dietary reference intakes (DRIs) for women during this critical life stage.
But to reach this tech-savvy and highly connected category brands need to tune in to the right channels. Expectant moms are turning to twitter, Google and other digital platforms for information on prenatal supplements and other products, as reported in INSIDER's Maternal Nutrition digital magazine.
Ultimately, brands must have a deep understanding of the needs of a particular life stage—and the consumers facing it—in order to market, formulate and innovate in a way that answers the calls of its consumers.
Has your company launched an innovative supplement product designed to meet the needs of a specific life stage? If so, I invite you to enter the NEXTY Awards at SupplySide West 2019 that recognize innovative and inspirational finished products launched to the U.S. consumer market between summer 2018 and July 26, 2019.
The NEXTY Awards at SupplySide West recognize innovation, inspiration and integrity across 13 finished product categories. Winning products represent what's "next" in wellness trends, in solving today's health and sustainability problems, in ingredient innovation, in packaging, in condition management, in supply chain growth and transparency, and in health impact.
Products must be submitted by the CPG brands or their representatives, not by ingredient or component suppliers. The submission deadline is July 26, 2019. Winners announced at SupplySide West in Las Vegas, Oct. 15-19, 2019.
For more than 20 years, SupplySide has helped those in the food, beverage, dietary supplement, animal nutrition, personal care and cosmetic industries break through the hype and ambiguity to find the information they need to explore, discover, innovate and market their next best-selling product.
References
Caudill M et al. "Maternal choline supplementation during the third trimester of pregnancy improves infant information processing speed: a randomized, double-blind, controlled feeding study." FASEB J. 2018;32(4):2172-2180.

Colombo J et al. "Prenatal DHA supplementation and infant attention." Pediatr Res. 2016 Nov;80(5):656-662.

Sohn K, Underwood MA. "Prenatal and postnatal administration of prebiotics and probiotics." Semin Fetal Neonatal Med. 2017 Oct;22(5):284-289.
Subscribe and receive the latest insights on the healthy food and beverage industry.
Join 47,000+ members. Yes, it's completely free.
You May Also Like
---