Why to focus on cannabinoids other than CBD
Why to focus on cannabinoids other than CBD
Besides CBD, cannabigerol (CBG), cannabichromene (CBC) and cannabinol (CBN) are the other cannabinoids most abundant in hemp.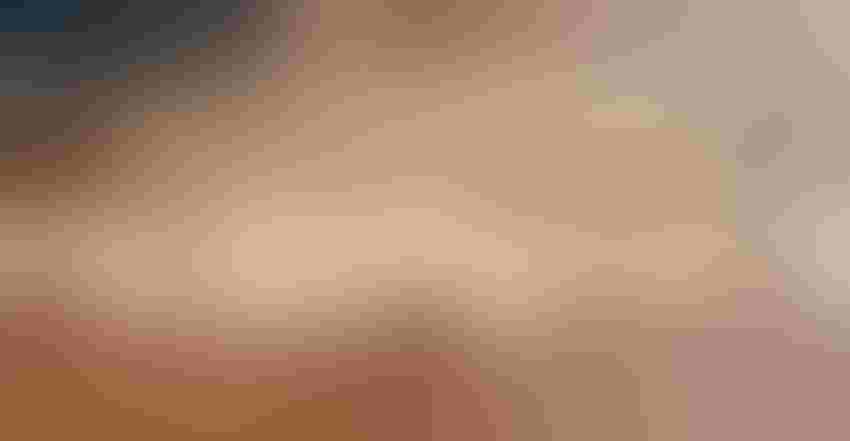 Despite the growing popularity of CBD, and the legalization of CBD from hemp as a nonprohibited substance in the U.S., CBD's legal status remains complicated. In addition to the barrage of FDA warning letters to several CBD companies, other companies were recently targeted with class action lawsuits for marketing and selling products containing CBD.
The biological activity/effectiveness of CBD was demonstrated in several preclinical and clinical trials, examples of which are noted later in this article. FDA approved pure CBD (the pharmaceutical Epidiolex) for the treatment of seizures in children with Lennox-Gastaut syndrome or Dravet syndrome. However, FDA prohibits marketing of CBD as a dietary supplement. The major argument is that CBD is not a legal dietary ingredient because it was first investigated as a drug. The other issue is the lack of scientific information supporting the safety of CBD in food. Thus, FDA cannot determine that CBD is GRAS (generally recognized as safe) among qualified experts for use in human or animal food.
Although the situation around CBD is evolving, viable alternatives of cannabinoids from hemp exist. Cannabigerol (CBG), cannabichromene (CBC) and cannabinol (CBN) are the other most abundant cannabinoids present in cannabis.
CBG binds to and activates cannabinoid receptors CB1 and CB2.1 Strong scientific evidence indicates that CBG has antioxidative activity and inhibits neuroinflammation, which suggests a neuroprotective effect.2 In addition, CBG suppressed colonic inflammation in the preclinical model of inflammatory bowel disease.3
Hemp products labeled as "full-spectrum" extracts usually contain CBD, THC, CBG, CBC, CBN, additional terpenes and other extracted hemp molecules. Alternatively, "broad-spectrum" extracts contain all these cannabinoids, terpenes and other molecules, but not THC. Full- and broad-spectrum extracts are popular for their "entourage effects." The idea is that the use of the whole cannabis plant may exert substantially greater effects than the sum of its individual parts.4 This effect is attributed to the activation of cannabinoid receptors CB1 and CB2 by THC and other phytocannabinoids including CBG, CBC and CBN.
To read this article in its entirety, check out the Hemp/CBD digital magazine.
Daniel Sliva, Ph.D., CEO and founder, DSTest Laboratories, is a senior investigator at the Indiana University Health, and an adjunct associate professor at the Indiana University School of Medicine. He has master's degrees in food and biochemical technology, as well as biochemistry, and a doctorate degree in molecular biology and genetics. He also completed postdoctoral studies at the department of medical nutrition, Karolinska Institute, Sweden, and at the Indiana University School of Medicine, Indianapolis. Sliva founded DSTest Laboratories at Purdue Research Park in 2014 for evaluating and standardizing efficacy of ingredients, nutraceuticals and dietary supplements. In addition to authoring more than 82 peer-reviewed papers and three book chapters, he is an international speaker.
References
1 Navarro G et al. "Cannabigerol Action at Cannabinoid CB(1) and CB(2) Receptors and at CB(1)-CB(2) Heteroreceptor Complexes." Front Pharmacol. 2018;9:632.
2 Gugliandolo A et al. "In Vitro Model of Neuroinflammation: Efficacy of Cannabigerol, a Non-Psychoactive Cannabinoid." Int J Mol Sci. 2018;19(7).
3 Borrelli F et al. "Beneficial effect of the non-psychotropic plant cannabinoid cannabigerol on experimental inflammatory bowel disease." Biochem Pharmacol. 2013;85:1306-1316.
4 Russo EB. "Taming THC: potential cannabis synergy and phytocannabinoid-terpenoid entourage effects." Br J Pharmacol. 2011;163(7):1344-64.
Subscribe and receive the latest insights on the healthy food and beverage industry.
Join 47,000+ members. Yes, it's completely free.
You May Also Like
---