Prosecutors object to requested dismissal of kratom lawsuit
Prosecutors object to requested dismissal of kratom lawsuit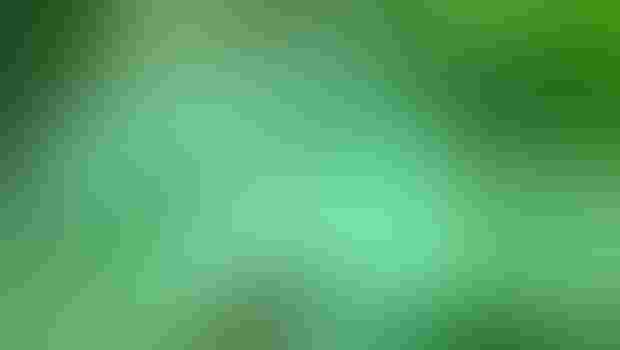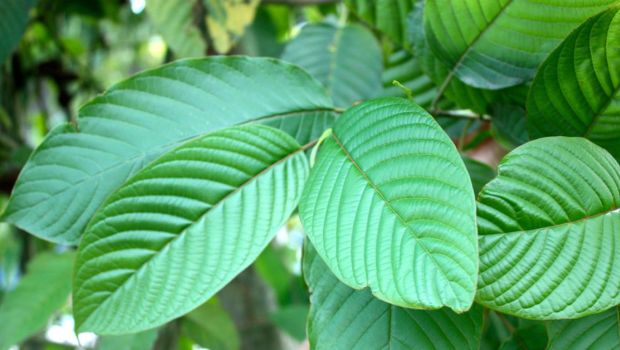 Prosecutors have asked an Oklahoma court to deny a request to dismiss a federal lawsuit against a manufacturer of kratom, Botanic Tonics LLC, whose products were seized by U.S. authorities. 
The facts alleged in the complaint meet pleading requirements under applicable federal rules, according to the government in a June 7 document filed with the U.S. District Court for the Northern District of Oklahoma. 
"Botanic Tonics provides no legal authority to find otherwise," federal prosecutors wrote, "and its position that the United States was required to include detailed evidence in the complaint or otherwise erred by not anticipatorily addressing what appears to be Botanic Tonics' defense to this action, does not withstand scrutiny." 
Seizure of kratom 
FDA, with the help of U.S. Marshals, seized articles containing kratom manufactured by Botanic Tonics of Broken Arrow, Oklahoma. According to federal authorities, the seized articles are marketed under the brand name "Feel Free Plant Based Herbal Supplement" and estimated to be worth more than $3 million. The seized articles included more than 250,000 units of dietary supplements and bulk dietary ingredients that are or contain kratom, including more than 1,000 kilograms of bulk kratom. 
In an amended complaint, U.S. prosecutors in Oklahoma described the kratom products as "adulterated" under federal law because "they contain or are a new dietary ingredient, kratom, for which there is inadequate information to provide reasonable assurance that this ingredient does not present a significant or unreasonable risk of illness of injury." 
FDA warns consumers not to use kratom and has expressed concerns that the plant that grows naturally in Indonesia, Malaysia, Papua New Guinea and Thailand affects the same opioid brain receptors as morphine and appears to display properties that expose users to the risks of abuse, addiction and dependence. Advocates of kratom have contended FDA's concerns are unfounded and ignore the current science on the plant. 
Motion to dismiss 
Lawyers for Botanic Tonics argued in their motion to dismiss that the government hasn't satisfied its burden of proof to show the seized articles are adulterated. 
"The government does not cite to or reference any scientific data, studies or reports to support its sweeping claims, nor does the government provide any data, studies or reports assessing how much of this 'food' must be consumed in order to have any adverse effect," the 15-page motion to dismiss stated. "And the government does not identify any adverse events resulting from the use of kratom, generally, or 'Feel Free,' specifically. In fact, the government simply notes that consumption of kratom 'can lead to a number of negative health impacts,' but not that such negative health impacts are even probable or likely, just that they are possible." 
The products manufactured and sold by Botanic Tonics are regulated under the Dietary Supplement Health and Education Act of 1994 (DSHEA), according to the motion, which added the burden of proof falls on the U.S. government to show a supplement is adulterated. 
 
"At its core, the government's forfeiture complaint fails to connect the dots legally and factually. It does not even cite the relevant statute or explain why the defendant articles are allegedly adulterated pursuant to that statute," the motion to dismiss concluded. "And, while it admits that kratom is a food, it does not allege how much kratom must be consumed to result in any alleged adverse health issues. Nor does it then complete the circle by alleging that the defendant articles all contain kratom and in amounts that could result in significant or unreasonable risk of illness or injury." 
Objection to motion to dismiss  
In its June 7 response to the motion to dismiss, prosecutors asserted their complaint meets pleading requirements under Rule G of the Supplemental Rules for Admiralty or Maritime Claims and Asset Forfeiture Actions ("Rule G") and Rule 12(b)(6) of the Federal Rules of Civil Procedure.  
"Contrary to Botanic Tonics' view that detailed evidence and legal argument is required under Rule G, Rule G(2)(f) simply requires the government to sufficiently plead facts to enable a claimant … 'to commence an investigation of the facts and to frame a responsive pleading,'" prosecutors wrote. "The United States has easily met its burden here." 
According to prosecutors: 
The complaint identifies the statutory basis for forfeiture and explains FDA's basis for its determination that the company's kratom is adulterated and subject to forfeiture. 

And the government is not required at this stage in the proceedings to meet its burden of proof at trial, which is "a preponderance of the evidence."  
The Rule G standard, prosecutors added, "requires a complaint plead facts, not evidence." 
"The notion that the United States was required to 'critique any specific information about the safety of kratom,' 'identify the amount of kratom that must be consumed in a particular time period in order to have any negative effect on the body,' 'cite adverse events,' explain why FDA has seized kratom but not 'sugar, red meat, artificial sweeteners, diet soda and high fructose corn syrup,' or cite 'testing analysis of the defendant articles,' are all improper assertions that the United States must include exhaustive detail and supporting evidence in its complaint instead of 'sufficiently detailed facts to support a reasonable belief that the government will be able to meet its burden at trail,'" prosecutors wrote. 
Safety concerns associated with kratom, which were alleged in the lawsuit, undermine the allegation that the complaint does not sufficiently explain what constitutes a "significant or unreasonable risk of illness or injury," prosecutors added. Kratom consumption can lead to constipation, depression, nervousness, respiratory depression and vomiting, and consumption of the botanical has been linked to addiction and liver toxicity, as well as analgesic, neurologic and sedative effects, according to the government's complaint. 
Lawyers representing Botanic Tonics had no immediate comment on prosecutors' objection to the motion to dismiss. 
Subscribe and receive the latest insights on the healthy food and beverage industry.
Join 47,000+ members. Yes, it's completely free.
You May Also Like
---