Marijuana's Possibly Problematic Popularity
Marijuana's Possibly Problematic Popularity
Supplement Perspectives' Pete Croatto digs into Gallup's new marijuana poll, while ethnobotanist Trish Flaster examines the quality issues behind the increasingly popular botanical.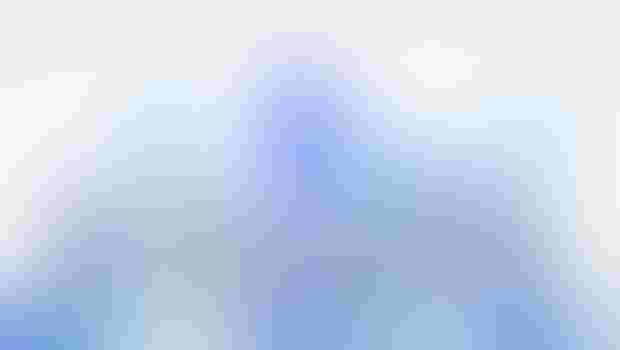 Yesterday, Gallup released a poll revealing that support for legal marijuana is at—pun fully intended—an all-time high. Fifty-eight percent of Americans now believe it should be legal, which, as Christopher Ingraham points out for The Washington Post's WonkBlog, is a seven-point year-over-year increase.
Here's more from Ingraham:
The poll finds steady increases in support of legalization across all age cohorts. For instance, in 1969 only 20 percent of those born between 1935 and 1950 supported making marijuana legal. Today, 40 percent of that age group--who are now age 65+--support legal weed.
Similarly, in 1985 only 32 percent of Boomers born between 1951 and 1965 supported legal marijuana. Today, 58 percent of them do. Support is highest among young adults born between 1981 and 1997, 71 percent of whom support legalization, according to Gallup.
Gallup believes these numbers should only increase as time goes on. This could lead to some interesting choices for the supplement industry. What's also notable: the portrayal of marijuana users in popular culture and in everyday life is poised for an overhaul. As popular opinion continues to shift, I think people will be more willing to examine the research available.
Long story short, I have a feeling that "pot brownies" will have a very different meaning in about 30 years. Maybe they'll be in kids' lunchboxes—or whatever the food-carrying device of the future is.
***
It could take a while to get there. No, I don't mean lunchbox technology.
A couple of weeks before Gallup revealed its numbers, I asked Trish Flaster, executive director of Botanical Liaisons, LLC, and a professionally trained ethnobotanist, to contribute something to Supplement Perspectives, on cannabis and hemp.
Trish, to her credit, was game. Her short essay—which came to me well before this poll was released and is reprinted below—could double as her response to this news.
I am a fledgling in the recreational and medical marijuana industry. I have learned the basics and what I am finding is that whatever is grown is selling. I say this because the quality of materials is not what we would hope, but since it is selling the majority of vendors are OK with that.
The requirement and capacity of quality is lacking in the marijuana industry. I assume that like the dietary supplement (DS) industry, until forced by states or adverse reactions of consumers [are revealed], quality will remain an added cost, not a selling tool. It reminds me of the DS industry prior to GMP oversight by FDA.
To create a sustainable industry there needs to be long-term vision, and having a framework of quality offers that possibility. I am talking about some real basics; ID of strains, pesticide, and herbicide testing; quantification of actives; bacterial counts and mycotoxins. To be accountable for these, the industry needs to write specifications, standard operating procedures, and laboratories need to establish method validation tests and use of standards.
I know this is happening on a small scale, but very few are in place at this time anywhere.
So go to the stores, dispensatories. Enjoy. Participate. But read your labels, ask questions, and demand quality.

Subscribe and receive the latest insights on the healthy food and beverage industry.
Join 47,000+ members. Yes, it's completely free.
You May Also Like
---