From demand for cheaper products to FDA, CBD brands face difficult road
From demand for cheaper products to FDA, CBD brands face difficult road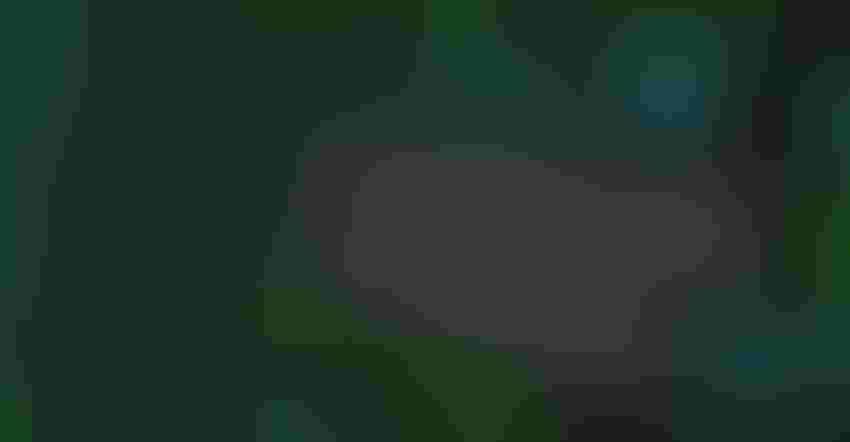 Recent earnings results from the likes of CV Sciences Inc. and Charlotte's Web Holdings Inc. highlight a grim reality: The CBD gold rush is clearly in the rearview mirror.
Growth in the CBD industry "has flattened out considerably since the pandemic hit," said Bethany Gomez, managing director at Brightfield Group, a CBD and cannabis market intelligence firm.
"There was a dramatic increase in adoption in 2019 when CBD first went mainstream and the market grew by 560%," she said in a Nov. 21 email to Natural Products Insider, "but since that time we have seen much more flat market performance."
Several reasons account for the shift. The first comes down to price compression. Most brands have slashed prices by 20% to 40% in the last two years, and continue to offer significant discounts, Gomez said.
At the same time, price-conscious consumers have turned to less-expensive CBD products such as gummies, just as Charlotte's Web has noted.
"American consumers are settling into their daily usage patterns, but looking to save money on their spend," Gomez said. "This has made it difficult for companies to drive value growth, even if they are protecting margins."
Meanwhile, when Covid-19 and all the subsequent shutdowns hit, most CBD brands "pivoted heavily" to e-commerce, Gomez noted. Those sales "soared" in the U.S. until the fourth quarter of 2021, she said.
Then, throughout 2022, e-commerce rates "absolutely plummeted." They dropped from 40% to 19% as of the third quarter of 2022.
"For brands that were heavily focused on e-commerce, this shift has crushed them," Gomez said. "Many consumers are increasingly going back out into the world and shifting their spend to local independent retailers."
Other challenges facing the CBD sector are inflation and supply chain disruptions, as highlighted in recent quarterly results. 
"Our product costs have been impacted by inflation during the nine months ended September 30, 2022," CV Sciences said in its quarterly report filed this month with the Securities and Exchange Commission. "Recent trends towards rising inflation may continue to adversely impact our business and corresponding financial position and cash flow."
Regulatory headwinds 
Finally, there's still no CBD guidance from the FDA, despite the September appointment of a cannabis policy chief. That means retailers remain limited in the brands they can sell, Gomez said.
Exacerbating the challenges facing brands, FDA continues to hold firm to its view that CBD cannot be lawfully added to conventional food or marketed in dietary supplements.
And on Nov. 21, in a constituent update announcing a batch of five FDA warning letters, the agency raised safety concerns—yet again—about CBD-containing foods.
Among the issues FDA highlighted in the constituent update:
- Consumers may confuse CBD-containing products for traditional foods or beverages.
- The agency is particularly concerned about such CBD-containing foods as cookies, gummies and hard candies because they may appeal to children.
- Use of CBD, especially long-term use, raises safety concerns, with scientific studies showing potential harm to the male reproductive system and interactions with certain medications.
- And in an online conversation, FDA officials Douglas Stearn and Kristi Muldoon-Jacobs also said it's uncertain whether consumption of CBD could negatively affect fertility.
- Stearn and Muldoon-Jacobs also noted studies indicate CBD may increase and/or extend the effects of caffeine, which could be problematic for people sensitive to caffeine.
"We want to be clear that the data on CBD point to real risks that need to be considered," Stearn and Muldoon-Jacobs said. "Risks include liver injury, harm to the male reproductive system and side effects, such as changes in alertness and other symptoms. In addition, drug interactions—taking CBD with other medications—may increase or decrease the effects of other medications, which may lead to more side effects from, or decreased effectiveness of, the other medications."
FDA's concerns are likely to contribute to prolonging the business challenges facing CBD brands, who may be counting on the upcoming 118th Congress to create a lawful pathway to market for ingestible products.
"We are not expecting significant movement at the regulatory level before the 2023 Farm Bill," Gomez said, "though predicting movement on the regulatory environment is an imperfect science."
Subscribe and receive the latest insights on the health and nutrition industry.
Join 37,000+ members. Yes, it's completely free.
You May Also Like
---