Inflation, supply chains dent US CBD companies' revenue
Inflation, supply chains dent US CBD companies' revenue
While CV Sciences and Charlotte's Web took some hits in the third quarter, their executives are hopeful about the future.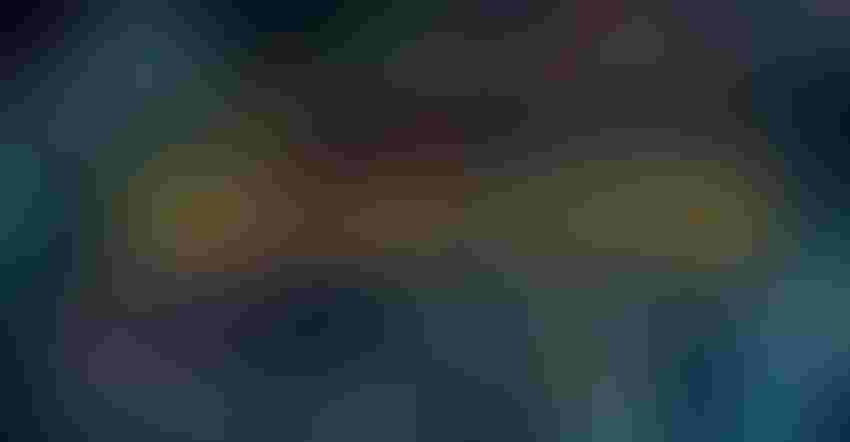 Just like other industries, the CBD sector is facing economic headwinds that are cutting into revenue. Some main inhibitors? Higher pricing and supply chain disruptions that prompted downsizing and led to fewer sales.
However, two of the most prominent publicly traded CBD companies also are expressing optimism. Most of all, they said they expect change at the federal level that will give them access to more cannabis-buying consumers.
"On regulatory matters, we remain optimistic," CV Sciences CEO Joseph Dowling said during a third-quarter earnings call, according to a transcript from Seeking Alpha. "There has been progress in the broader cannabis area. Given the recent election results, we believe passage of safe banking legislation, maybe even in the lame-duck session, is more possible than ever."
Dowling added, "Every incremental executive action and legislative win further creates a reality that cannabis is constructively legal at the federal level. This helps everyone in our industry."
But in the meantime, CBD sales have been sluggish at CV Sciences and other firms marketing hemp-based CBD products. While the same global factors affected total sales and profits for CV Sciences and Charlotte's Web, their third-quarter outcomes varied.
CV Sciences
Over at CV Sciences, the company that makes the PlusCBD products, sales fell 26.6% percent year-over-year to $3.8 million. Dowling said that came down "solely … to supply chain issues that caused out of stock for several of our best-selling products," compared to the second quarter.
"We are working diligently to address the supply chain issues that we and many other companies are facing, which include longer production lead times, ingredient shortages and packaging shortages such as for child-resistant caps, which are now required in many states," Dowling said.
CV Sciences posted a net loss of $1.03 million, versus a loss of $40,000 in the third quarter one year ago.
At the same time, CV Sciences cut its operating expenses by 54%. Dowling said that stemmed from measures that included teaming with an external warehousing and fulfillment operator.
That partnership has improved shipping times and customer service, Dowling said on Nov. 14 during CV Sciences' third-quarter earnings call. So, too, has CV Sciences' shift to outsourced hemp oil production, he said.
Meanwhile, CV Sciences also lowered its overhead by moving from what Dowling called "a very expensive" 30,000-square-foot facility to one that measures just 6,000 square feet. And the company has sliced spending in sales, marketing, operations, general and administrative. Those cutbacks have translated, in part, to layoffs.
"Our headcount is now in the mid-40s, down from 100-plus pre-pandemic," Dowling said. "These are all tough decisions, and they don't stop when the decision is made. All of these initiatives require daily execution to be fully realized."
To that point, CV Sciences noted it continues to consider options to improve its business standing. Those could include a merger, acquisition, sale for the whole company or just pieces of it.
CV Sciences is looking forward to the preliminary approval of the settlement of the six shareholder derivative lawsuits it has been facing. The California-headquartered company further is banking on stronger business-to-business and business-to-consumer sales as it hones its marketing strategies. And it was able to get rid of some debt in the third quarter, "which strengthened our balance sheet and helps us with our long-term strategic initiatives," said Chief Financial Officer Joerg Grasser.
As of Nov. 18, CV Sciences holds a market cap of $4.75 million. Its stock, which trades on the OTC market, was valued at a fraction of a penny.
Charlotte's Web
Charlotte's Web, perhaps the most recognizable consumer CBD brand given its longevity and story, posted a 28.1% revenue year-over-year drop in the third quarter, down to $17 million. The company reported a net loss of $7.59 million, versus a loss of $777,000 in the same quarter a year ago.
The company said the results came amid less customer demand, and consumer buying preferences that shifted from the more expensive tinctures to more affordable gummies. In response, the Colorado-based company trimmed more of its sales organization and other operations, leading to a 38% drop in expenses.
"We believe this positions us for sustained improvement in top-line growth and profitability as our key initiatives continue to gain traction," CEO Jacques Tortoroli told analysts on Nov. 14.
Charlotte's Web said the sponsorship deal it recently signed with Major League Baseball did not impact earnings, nor does it expect it to do so. In fact, the CBD company believes the agreement—which makes MLB a Charlotte's Web shareholder—will generate more traffic to its ecommerce site, which has seen significantly less traction over the past couple of quarters.
"The [MLB] partnership is a critical piece to our plans to help address this," Tortoroli said.
Charlotte's Web also will keep expanding its distribution channels. For example, it is moving into the Canadian market, has joined forces with an employee wellness benefits program, bringing CBD to workers at SBM LLC, and Charlotte's Web now sells its products at Southern Glazer's Wine & Spirits, which operates in 44 states.
"To summarize these last 11 months since I became CEO, I've seen fundamental changes at Charlotte's Web, starting with lowering our operating costs and stemming our cash burn through an overhaul of our retail channels sales team, compensation and route to market, the laying down a strategy for growth for a broader botanical wellness future leveraging our IT via partnerships, through MLB … to securing liquidity to selectively fuel the execution of this strategy," Tortoroli said.
In November, Charlotte's Web announced it landed $56.8 million in financing from a British American Tobacco subsidiary. That infusion, Tortoroli said, "gives us the capital to thoughtfully invest behind our strategic initiatives following our actions to simplify the business, reduce costs and to position the company to grow cash."
Charlotte's Web's market cap hovers around $88 million. As of Nov. 18, its stock had dropped more than 5%, despite the BAT investment.
Other CBD companies
Activity is mixed for the CBD sector. Many of the publicly traded companies in the cannabis space focus heavily on THC-infused products and less on hemp-derived CBD. For example, Cresco Labs, with its $1.3 billion market cap, ranks as one of these. In 2019, the firm debuted its Well Beings subsidiary targeting just CBD, but that effort seems to have faded into the background.
Executives did not mention Well Beings in their third-quarter earnings call with analysts. Natural Products Insider contacted the Cresco Labs investor team to inquire about the status of Well Beings, but we did not receive a response by time of publication.
cbdMD stands out as another significant player in hemp-derived cannabis. The company, which claims a market cap of approximately $13.4 million, is expected to report its latest earnings in December. It has not yet announced a date for that, however.
cbdMD in June announced its CEO, Martin Sumichras, had resigned effective immediately. And in its third-quarter earnings report, management said it had delivered on promises to improve operations, including cutting its operating loss in half from the prior-year quarter, excluding one-time goodwill impairment charges. Investors likely will be keen to see how those changes might have continued in the most recent three months.
During the July-September period, cbdMD made a distribution deal with East Coast grocer Wegmans. cbdMD said the agreement will feature 5 SKUs from cbdMD, making Wegmans the first major grocer to include ingestible cbdMD products as part of their in-store selection.
Subscribe and receive the latest insights on the healthy food and beverage industry.
Join 47,000+ members. Yes, it's completely free.
You May Also Like
---