Differences in hemp extraction methods
Differences in hemp extraction methods
Understanding the differences in CBD and hemp-derived extraction methods is key to creating a successful product.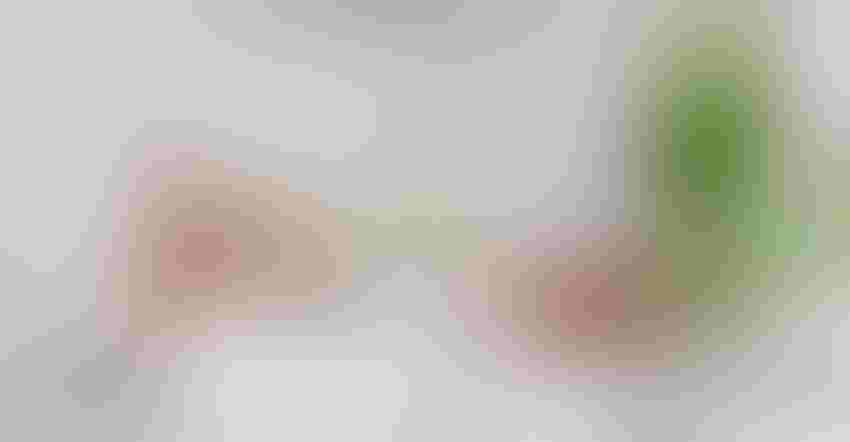 The hemp and CBD market are exploding, but in this fast-growing market, education is paramount. The 2018 Farm Bill redefined "hemp" to include "all derivatives, extract, cannabinoids [and] isomers" that contain less than 0.3% THC by dry weight.
To extract CBD and other cannabinoids, terpenes and flavonoids from the hemp plant, extractors have a variety of options. The extraction process is vital to the quality of extract that is produced. With hemp extraction, the more the plant is processed or refined, the less synergy the compounds have to create the entourage effect.
Bread is a comparison to hemp extraction and how it loses efficacy as it is processed. Bread comes in different types; the most nutrient-dense bread is whole wheat stone ground into an artisan loaf, full of protein, complex carbohydrates and fiber. On the other side of the spectrum is white bleached flour bread, which is extremely processed, and all the nutrients are voided. White bread is still food, but most of the health benefits have been removed. In the same way, the further refined the hemp extracts, the more benefits are lost. In a world full of isolated compounds and drugs, CBD companies need the change the way they look at hemp.
Hemp-derived extracts are available in four main types: full spectrum, distillate, THC-free broad spectrum and isolates. Understanding their differences, benefits and uses is key to creating a successful product.
Full-spectrum extract is the initial extraction process, and all other extracts stem from the full-spectrum extract. This extract contains both major and minor cannabinoids, terpenes and flavonoids, and small amounts of plant fats and lipids. Having these phytochemicals and compounds present in the extract creates a synergy that is called the entourage effect. The entourage effect is touted to have a stronger influence when all the compounds are working together, as opposed to isolates. The quality of finished full-spectrum extract begins with the quality of the hemp material or biomass. During full-spectrum extraction, if poor quality material is put in, poor quality extract is produced. If high-quality, high-CBD material is put in, high-quality, clean extract is produced. For this reason, full-spectrum extracts can range anywhere from 40 to 72% CBD content depending on the quality of material and the quality of the extraction process. Lower quality full-spectrum crude extracts are often further refined, while higher quality full-spectrum extract can be used in tincture, topicals, edibles and capsules.
Learn more about hemp and CBD extraction methods in INSIDER's Sourcing CBD digital magazine.
Kate Kinnison is a founding owner of RAD Extracts, a Colorado-based premier source for full spectrum hemp extracts. Kate is responsible for generating, building and maintaining relationships with wholesale clientele. Her top priority is product and industry knowledge while providing world-class customer service. 
Subscribe and receive the latest insights on the healthy food and beverage industry.
Join 47,000+ members. Yes, it's completely free.
You May Also Like
---