Adulteration concerns rise along with curcumin's popularity
Adulteration concerns rise along with curcumin's popularity
As more consumers embrace the potential of turmeric, the greater the potential for adulteration, price spikes and suppliers cutting corners.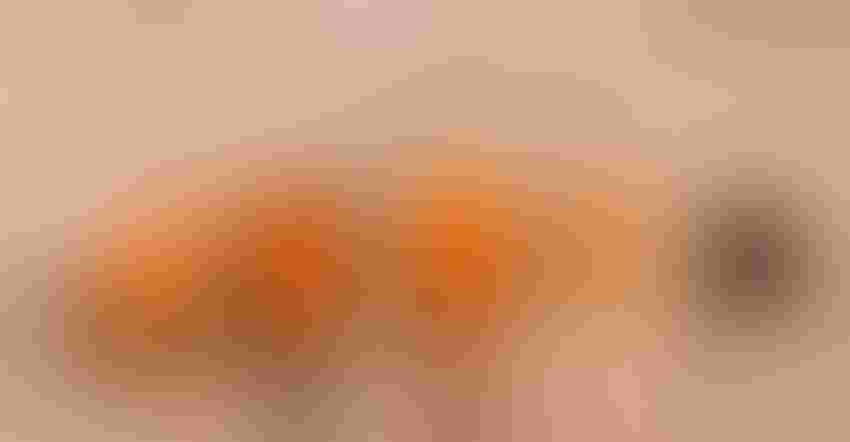 The powerful bioactive compounds in Curcuma longa (turmeric)—curcuminoids, the most significant being curcumin—and their potential anti-inflammatory and antioxidant properties have made the ingredient one of the top botanicals grown across the world, year in and year out. And with consumers increasingly training their focus on natural functional products to boost their health, the explosive popularity and market growth of curcumin has drawn many players into all sides of the market.
Most categories that reach such a heightened level of popularity risk exploitation, adulteration, misuse of science, and market competitors crossing a line to get an edge. Curcumin fits that pattern, leaving a challenging environment for companies that aim to offer highly characterized ingredients, conduct clinical research, practice sustainability and offer transparency.
Confronting adulteration and synthetics
Demand and sales have surged in recent years—in the U.S., the largest market for turmeric supplements, sales almost tripled from 2013 to 2016, totaling more than US$69 million, according to SPINS. And that data doesn't include sales at stores like Walmart, Costco and Whole Foods, which SPINS doesn't track.
Global curcumin market size is expected to grow by US$32.11 million between 2020 and 2024, predicts Technavio, an estimate that takes into account the COVID-19 surge in supplement sales. Technavio expects the market to grow at a robust compound annual growth rate (CAGR) of 9% during the forecast period.
That will mean a lot of raw material in the market.
But because turmeric is often sold in powder form, making macroscopic visual inspection impossible, it is more susceptible to mixing with extraneous, lower-cost botanical ingredients, like starches, chalk powder, cassava and synthetic dyes—this according to a botanical adulterants bulletin from the American Botanical Council (ABC). Whole rhizomes of turmeric also have been found to be adulterated with species from the same genus containing curcumin, ABC reported.
And due to the high demand in international trade, turmeric powder has been subject to economically driven adulteration with potentially toxic chemical compounds, including the synthetic, non-permitted food color metanil yellow, and other dyes like lead chromate, acid orange 7, and Sudan Red G, the bulletin reported.
Synthetic curcumin is also unfortunately in the mix, as blending the synthetic version with natural curcumin substantially reduces input cost, and importantly, quality.
To read this article in its entirety, check out the Rooting for curcumin – digital magazine.
Subscribe and receive the latest insights on the health and nutrition industry.
Join 37,000+ members. Yes, it's completely free.
You May Also Like
---