Krill oil for heart health
Krill oil for heart health
The Omega-3 Index test is an important biomarker for heart health.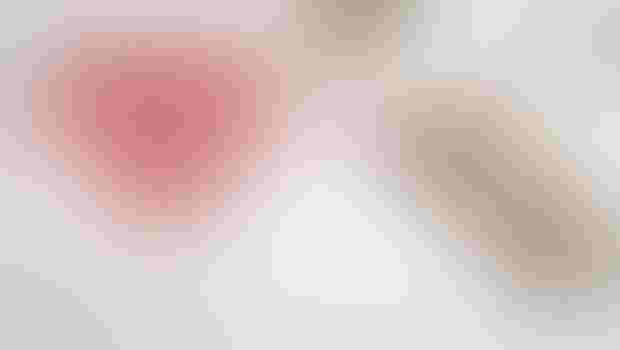 The market for heart health supplements is thriving. According to Nutrition Business Journal (NBJ) data, the market for heart health ingredients has the potential to reach more than US$3 billion by 2020. With that in mind, there are many options for consumers seeking out heart health products.
Omega-3s are considered a strong contender in this market. In fact, research has shown long-chain omega-3s support healthy blood pressure and cholesterol levels, normal blood clotting processes, as well as a regular heartbeat, all of which contribute to keeping both the heart and its arteries healthy.1,2 The anti-inflammatory nutrients found in omega-3s can help balance the body's level of inflammation, promoting overall health and wellness.3
Every person's omega-3 needs are different and the amount of EPA and DHA one would need to take to raise their Omega-3 Index into the target range will vary. Not all omega-3s are created equal. They vary in structure and function, and only marine-based omega-3s (or long-chain omega-3s) contain EPA and DHA.
Krill oil provides EPA and DHA mainly in the form of phospholipids. The body immediately recognizes phospholipid omega-3s and incorporates them into the cells before carrying them to the tissues and organs that need them the most, such as the heart. On the contrary, other sources of omega-3s are delivered as triglycerides and must be processed in the liver before they can be taken up by the cells and used by the body. Therefore phospholipid-bound omega-3s, like krill oil, raise one's omega-3 index more efficiently as compared to other omega-3 oils.4
In addition to omega-3 fatty acids EPA and DHA, krill contains the essential nutrient choline, which is crucial for cell structure, function, and signalling.5 Choline is found to positively contribute to cardiovascular, liver and cognitive health. Furthermore, the astaxanthin found in krill oil helps keep its omega-3s naturally fresh and stable.6
This is an excerpt from the article, "Raising Omega-3 Levels for Heart Health." To continue reading, download INSIDER's Heart Health Digital Magazine.
Andreas Berg Storsve, Ph.D., is the director of R&D at Aker BioMarine. Storsve received his doctorate from the University of Oslo, and is a former Fulbright Scholar at the Athinoula A. Martinos Centre for Biomedical Imageing, Massachusetts General Hospital/Harvard Medical School.
References
1. Chowdhury R et al. "Association of dietary, circulating, and supplement fatty acids with coronary risk: A systematic review and meta-analysis." Ann Intern Med. 2014;160:398-406.
2. Miller PE, Van Elswyk M, Alexander DD. "Long-chain omega-3 fatty acids eicosapentaenoic acid and docosahexaenoic acid and blood pressure: A meta-analysis of randomized controlled trials." Am J Hypertens. 2014. DOI: 10.1093/ajh/hpu024.
3. Calder PC. "Marine omega-3 fatty acids and inflammatory processes: Effects, mechanisms and clinical relevance." Biochim Biophys Acta. 2015;1851:469-484.
4. Ramprasath VR et al. "Enhanced increase of omega-3 index in healthy individuals with response to 4-week n-3 fatty acid supplementation from krill oil versus fish oil." Lipids Health Dis. 2013;12:178.
5. Uelan PM. "Choline and betaine in health and disease. Journal of inherited metabolic disease." 2011;34:3-15.
6. Ambati RR. "Astaxanthin: sources, extraction, stability, biological activities and its commercial applications – a review." Mar Drugs. 2014;12:128-152. 
Subscribe and receive the latest insights on the healthy food and beverage industry.
Join 47,000+ members. Yes, it's completely free.
You May Also Like
---