Women's attitudes, actions toward healthy living
Women's attitudes, actions toward healthy living
Healthy living is an important topic for all Americans, yet many aspects of developing a wellness-focused lifestyle are distinctive to women.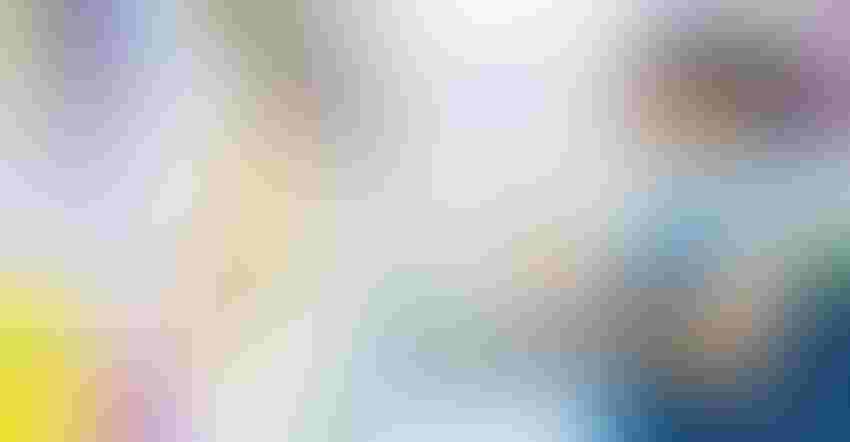 Healthy living is an important topic for all Americans, yet many aspects of developing a wellness-focused lifestyle are distinctive to women.
Throughout the years, women have obvious physiological experiences unique to their gender. But beyond that, some of the health issues that affect both men and women impact women differently. And many women often approach their health in different ways than men.
Women hold many strong attitudes about achieving health and adopting preventive strategies. While numerous reasons are behind this, the fact is women are more involved in the care of their own health as well as in the care of others. The longer life expectancy of women may be a result of some of these behaviors. Not only do women have a desire to take a proactive approach to their health and wellness, but they also face different challenges and barriers compared to men. Understanding the how and why of their interests and approaching women with the information, products and services they want and need can tap into a receptive audience.
Strong motivations for good health
Two of NMI's annual health-focused studies shed some light on women's health priorities. The "Health and Wellness Consumer Trends Study" provides over 20 years of trended data, gleaned from a nationally representative sample of over 3,000 adults per year, to provide an understanding of the attitudes, motivations and behaviors surrounding health and wellness trends. In addition, NMI's "Whole Living Project" provides 13 years of trended data among a representative base of over 2,000 U.S. adults. This study looks at the interconnection of the physical, mental and social states of well-being. In particular, these studies reveal unmet needs, explore underlying female health-related behaviors and attitudes, and identify many marketplace opportunities.
Based on these data, nearly 7 in 10 women believe in the importance of living a healthy lifestyle. And they are actively involved in this endeavor. Over two-thirds agreed they "will take whatever means necessary to control my own health" and 89% believe that taking personal responsibility for one's health is the best way to stay healthy.
However, room for improvement exists. Only 38% rated their overall health as "excellent or very good" (compared to 47% of men), and only about one-quarter said they are healthier than they expected to be at this age—significantly fewer than men (41%).
And yet women cited myriad strong motivations to maintain a healthy lifestyle. Chief among these are lifestyle factors—wanting to have energy to remain active and enjoy life. In addition to an overall goal of general wellness to remain active and healthy, losing weight is also strong motivator, as most understand that maintaining a healthy weight has a significant impact on overall health and disease avoidance. Family concerns are also strong; half of the respondents want to be sure, should their health fail, that they are not a burden on their loved ones. And the majority of these are significantly higher among women versus men.
Women go about achieving the goal of a healthy lifestyle in wide and varied methods. Most believe it is important to make healthy lifestyle decisions, including managing their mental attitude, sleep and stress levels. Food also plays a key role; beyond consuming nutritious and healthy foods, many specifically cited the importance of natural (51%), fortified/functional (40%) and organic (31%) choices. In fact, a clear majority (78%) believes they can manage many of their health issues and medical conditions through proper nutrition. Women also want more healthy ingredients in their foods, including calcium, fiber, vitamins/minerals, antioxidants and probiotics. And many are more likely to purchase foods and beverages that claim to offer benefits for specific health conditions, but scientific proof of these claims is important so women can feel confident that these are not simply empty promises.
Editor's note: This excerpt was taken from a longer article, "Women's health: Motivations and methods for achieving wellness" in the "Natural women's health solutions for every stage" digital magazine. Click the link to access the full piece, along with other content on the niche.
Diane Ray is vice president, strategic innovation, at the Natural Marketing Institute. NMI is a strategic consulting, market research and business development firm specializing in the health, wellness and sustainability marketplace. Contact the company to learn more about this data and other unique opportunities.
With a bachelor's degree in behavioral marketing from the University of Pennsylvania and the Wharton School, Kathryn Schulte has over 30 years' experience in market research, analysis, operations and management, and has worked in project management at NMI for the past 13 years. As senior project director, her expertise encompasses both qualitative and quantitative methods including consumer, professional and political polling research.
Subscribe and receive the latest insights on the healthy food and beverage industry.
Join 47,000+ members. Yes, it's completely free.
You May Also Like
---