Women meet their match in multitasking supplements
Women meet their match in multitasking supplements
Women's health formulations run the gamut through vastly different life stages and needs, often supporting multiple areas of wellness at once.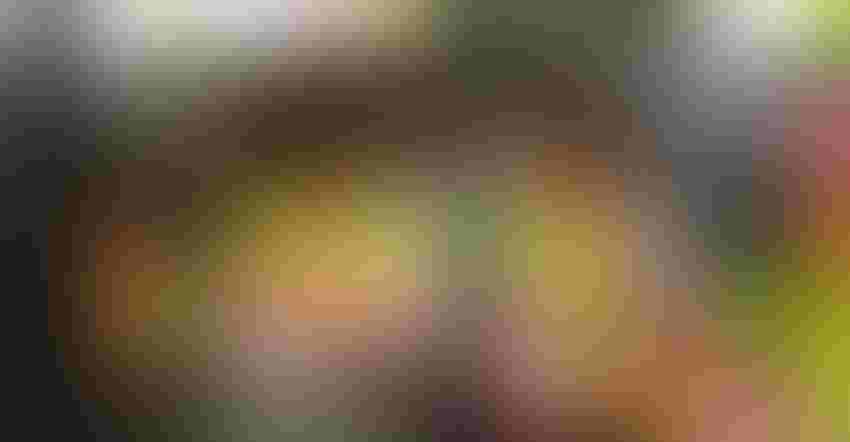 Greek philosopher Heraclitus is credited with saying the only constant in life is change. And women can certainly attest to the notion.
Beginning in early adolescence with the menarche, girls begin to experience the miraculous workings of their bodies to one day help create, nurture and bring forth new life. Changes that occur each month after a girl experiences her first period will be prominent in her mind, possibly even decades after menopause.
Seeking to resolve PMS issues and ensuring the reproductive system is as healthy as can be—which includes stress reduction and fitness/energy enhancement—are not isolated efforts; women don't want to take several different supplements. Instead, they are seeking multitaskers, heavy lifters. This includes women of peri- and postmenopausal age who want to support secure bone and heart health, avoid weight gain and deal with postmenopausal issues that may still occur such as hot flashes, memory lapses and vaginal atrophy/dryness.
According to Lori Lathrop Stern, Ph.D., RD, LDN, science liaison, International Flavors and Fragrances (IFF), "One trend we're seeing is women are looking for at least three or more benefits within a single product," she stated. "It's not just about targeting specific issues anymore—it's about adding more benefits into one supplement that can improve overall wellness."
Maja Orešnik, science and research director, PharmaLinea Ltd., also sees a general trend of increased specialization of women's health products. "Menopause is still an area where several traditionally used ingredients seem to endure, examples of which are soy extracts, red cohosh extracts, etc.," she said. "This is despite that research has turned to other areas in the meantime, and other ingredients not traditionally associated with menopause are making their way to the forefront, an example of which is fenugreek [Trigonella foenum-graecum]. We also see improved recognition of other important areas of female health that affect quality of life—PMS, PCOS, vaginal health … areas that are not necessarily connected to pregnancy, which used to be the only focus."
Orešnik added, growth has accelerated in research and subsequent product development that addresses the connection between different physiological systems, such as the hormonal communication system, gut and mood. "The target population for menopause (as well as PMS) supplements is enjoying a broader range of products that surpass the previous limitations of merely addressing symptoms," she commented.
Stern added that due to the pandemic, women now are seeking to support everyday immune health and wellness in addition to addressing menstrual, fertility, pregnancy and menopausal states. And with emerging research on feminine health demonstrating that a healthy microbiota can play a critical role in women's vaginal and urinary health (Front Immunol. 2020;11:2184), some women are looking to probiotics to provide natural support for specific feminine concerns, such as vaginal or prenatal health.
A related area for women is stress control and mental/mood balance. "Newer research has also revealed probiotics' ability to reduce perceived stress," Stern said (Physiol Rev. 2019;99[4]:1877-2013). "While evidence on the exact mechanisms is still emerging, research has demonstrated probiotics' strong link to the gut microbiota, promoting brain health and reducing perceived stress via the microbiota-gut-brain axis."
This content was excerpted from an extensive feature that appeared in the "Natural women's health solutions for every stage" digital magazine. Click the link to read the full article, as well as other editorial on the category.
Lisa Schofield is a veteran writer and editor who got her start interviewing rock stars for national music magazines. She now writes and edits content for B2B media and suppliers in the natural health product industry. She has served as editor for Vitamin Retailer and Nutrition Industry Executive, and prior to that as associate editor for Whole Foods.
Subscribe and receive the latest insights on the healthy food and beverage industry.
Join 47,000+ members. Yes, it's completely free.
You May Also Like
---