The connection between skin health and the gut microbiome
The connection between skin health and the gut microbiome
Many skin issues are associated with imbalances in gut bacteria, indicating a "gut-skin axis" linking the health of the gut microbiome and the skin.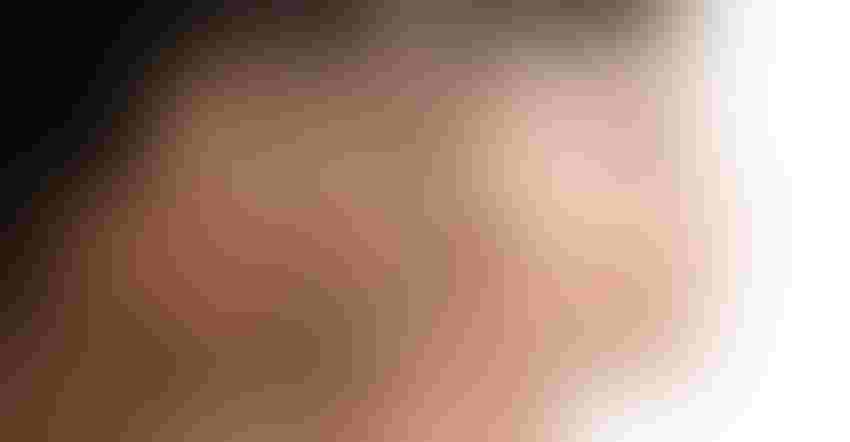 Paul Schulick's company For the Biome may now be focused on immunity tied to the gut microbiome, but he initially co-founded the company with his wife Barbi to focus on skin health.
Their mission was to awaken consciousness and spread the message that beauty is connection, and their guiding principle was that the body, the skin, the mind and the future of the planet are all connected. Prior to For the Biome, the pair founded and ran the popular supplement brand New Chapter.
Insider talked to Schulick about the skin microbiome, how it connects people to the outside world and how it changes with age.
Insider: What is the skin microbiome and its basic function relative to human health?
Paul Schulick: You may know that the stratum corneum—the topmost layer of your skin—is described as a dead layer of skin cells. Yet it is also totally teeming with tiny lifeforms from your head to your toes. This living network is your skin microbiome, a universe of uncountable and diverse bacteria, fungi, archaea and more. Notably, just one square centimeter of your skin is home to about 1,500 bacteria. These discoveries call into question the idea that the top layer of the skin is a dead zone. Indeed, one scientist proposed renaming the stratum corneum to "stratum ecologica," to reflect its remarkable role as a complex, living ecosystem.
How did your microbial companions—or co-pilots as I often like to call them—populate your skin in the first place? It was once thought that microbes colonize us in the birth canal, but recent research suggests that we are exposed to bacteria while still inside the womb. No matter how they arrive on our skin, it is reassuring to know that most are harmless, and in fact, many more support a healthy and balanced skin environment and are our frontline defenders against external threats. 
Like ongoing findings on the gut microbiome's connection to our digestive health and the integrity of our intestinal barrier, research on the skin microbiome is showing similar insights: It is part of our immune system and the health and function of our body's largest organ, the skin—and perhaps even beyond!
Insider: Does the skin microbiome respond better to topical nutrition or so-called beauty-from-within supplements?
Schulick: The smallest beings on the planet have been some of my wisest teachers for over four decades. Based on what I've observed and experienced while working with microbes all these years, my sense is that a balanced skin microbiome would prefer not to be confronted with anything that impairs their home—our skin. Instead, we can choose skin care that nourishes and supports the skin's natural balance and that is kind to our microbial companions.
Here at For The Biome, we've formulated skin care that is not only microbiome-friendly, but also is protective of our skin cells. We ferment many of our ingredients, so our products bathe the skin in what live beneficial bacteria would naturally produce, to help nourish the skin and protect it from external stressors. We use phytoactive-rich, gently extracted plant components, and test all our products to ensure they are microbiome-friendly.
For example, our Shield Face Serum, which contains microalgae-derived astaxanthin and wild-harvested rosehip and other potent botanicals, was tested to determine its effects on the facial skin microbiome. We found that there was no reduction in diversity among our subjects after two weeks of use. Not only that, but most participants showed trends for increased microbiome richness and diversity, while also noting improvements like reduced dryness and itchiness, and increased smoothness.
To test our Empower Powder skin cleanser's impact on the microbiome, we used two different assays. We found that after participants used Empower to cleanse their faces, both indices showed participants had higher microbial diversity on their skin.
As for "beauty from within," many skin issues are associated with imbalances in gut bacteria, indicating that there is a strong link between gut health and the gut microbiome and the health of the skin. This connection is known as the "gut-skin axis." It makes sense that nourishing our gut microbiome with food rich in polyphenols and real fiber that produce healing postbiotics and promote microbial diversity can have a ripple effect outward to every other part of our body, including influencing the health and appearance of our skin.
This article was excerpted from a longer feature in the "Personal approaches to healthy aging" digital magazine. Click the link and select "Microbiome connects skin, body and mind to the world" from the TOC to read it in full.
Subscribe and receive the latest insights on the healthy food and beverage industry.
Join 47,000+ members. Yes, it's completely free.
You May Also Like
---