Supplement trends for morning sickness, women's health
Supplement trends for morning sickness, women's health
A range of delivery formats and ingredient combinations is advancing supplement formulations to support pregnant women facing morning sickness.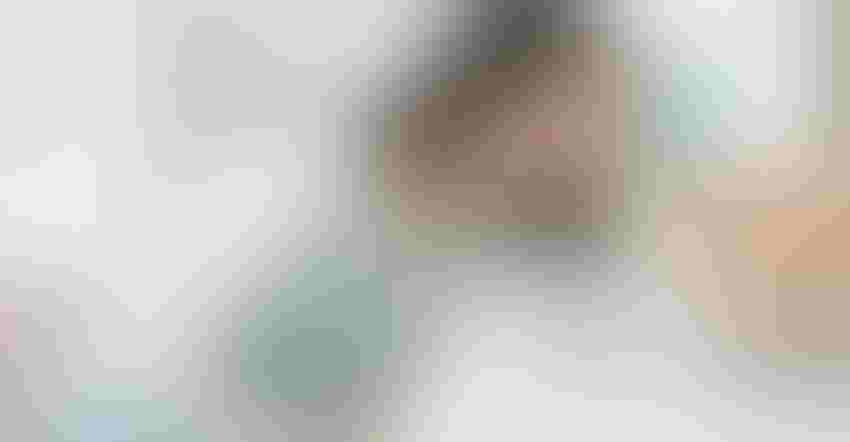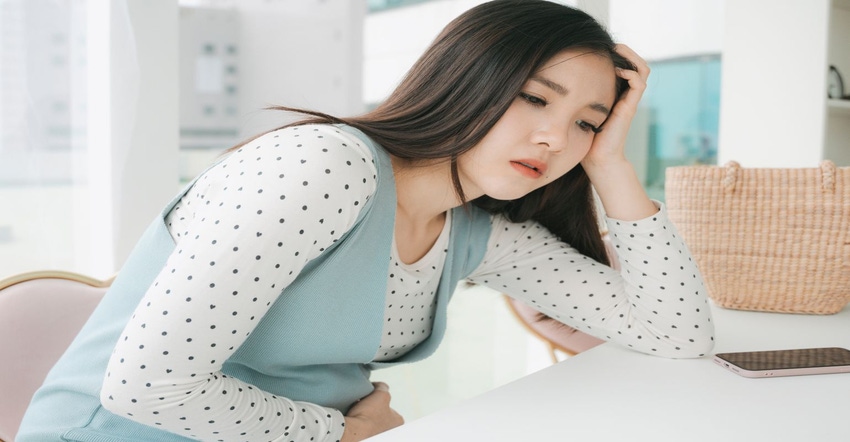 Surveying the current landscape of nutritional supplements designed to support women's health needs—including relief for morning sickness during pregnancy—the market has definitely evolved to provide improved product offerings as this important space continues to expand.
Targeting morning sickness
When it comes to supplements specifically targeting morning sickness, one clinical trial discussed the effectiveness of vitamin B6 therapy for nausea and vomiting in pregnancy (Obstet Gynecol. 1991;78[1]:33-36. An additional relevant study discussed the potential effects of ginger, vitamin B6 and placebo on first trimester nausea and vomiting during pregnancy (J Matern Fetal Neonatal Med. 2018;31[19]:2509-2514). Magnesium is another key ingredient used in morning sickness products.
In addition to an increasing number of conventional capsules and powder products in this space, women now have a greater variety of delivery format and formulation options available to help provide support. Different formats can be a game-changer for pregnant consumers already challenged with the thought of swallowing a pill or ready-to-mix (RTM) powder.
Convenience of the delivery format also matters. Single-serve sachets, stick packs and other easy-to-grab products are appealing to women on the go.
Pink Stork is a wellness brand helping to bring more creative, user-friendly options to the women's health space. Among its products designed to target morning sickness are teas, gummies and lozenges in a variety of flavors. The brand also offers a Mist body spray product with natural magnesium.
When formulating for products targeting morning sickness, brands can take a more holistic approach and include a combination of ingredients that can help improve issues related to nausea and other morning sickness challenges, as well as support overall wellness. For example, electrolytes can be included to help aid hydration. And ingredients such as spearmint leaf, peppermint leaf and lemon juice are showing up in liquid drop products in this niche.
Broader trends
The outlook for the broader women's health market—and formulation trends in the space—is very exciting, as female consumers continue to have a greater amount of information at their fingertips to educate and empower themselves in making smarter choices about their overall health and supplementation. Today's female consumers are reading labels and have a better understanding of the benefits of specific ingredients they want to see in their products. The women's health aisles in big retailers such as Target and Walmart also continue to expand as the space evolves.
Additionally, the women's health market is growing far beyond traditional beauty products. It's not just the basics of hair, skin and nails, prenatal and women's multivitamins that once was. Newer products on the market are providing a deeper approach beyond the surface to promote beauty from within, such as ingestible formulations that include ingredients such as collagen and grape seed extract.
The market growth also comes with a refreshing increased candor and willingness to address women's health issues that may have been traditionally considered more "taboo," and too private to openly discuss from a product development and marketing perspective. A growing market of nutritional supplements is being developed for women's libido and sexual drive, for example—targets which had already been an area of focus in men's health for many years, with products such as testosterone boosters.
Another area of growth and openness in the women's health market is support for vaginal wellness. Products including ingredients like apple cider vinegar, cranberry and probiotics are on the rise. These are all positive trends, as the market now offers products that can be taken on a daily basis to empower women in better managing these once unmentionable areas of their health.
Expanding the nutritional supplement space in areas like sexual drive and vaginal health provides natural alternatives for women who may be resistant to using traditional medicine-based therapies. The natural-botanical approach also often features a combination of Eastern and Western medicine practices.
It's refreshing to see the women's health space truly progress, so that it is no longer solely about making a bottle pink or to look pretty to appeal to female consumers. By continuing to educate themselves and doing the research, women have gained a greater understanding of nutritional supplements and the ingredients they are ingesting. The market is responding, and brands will continue to evolve their products to better meet the woman-of-today's health needs.
Finally, from a compliance and safety perspective, especially when developing products to be used by consumers who are or could become pregnant, we advise brands to be sure to consult with regulatory experts on the language used on their labels.
The "Natural women's health solutions for every stage" digital magazine contains more articles about this category. Click the link to access it.
Meg Ligot is the senior product development manager at Lief Labs, also overseeing the research and development (R&D) department. With a background in biochemistry, she contributes to sales and marketing by overseeing the entire development process from concept ideation to execution. Based in Valencia, California, Lief Labs is an innovator in product ideation and formulation for the dietary supplement market, driven by a passion for collaboration, a determination to offer only the best ingredients, and an innovative and adaptable mindset. The company also houses a state-of-the-art, full-service cGMP (current good manufacturing practice) manufacturing facility, which offers custom solutions for a multitude of supplement categories.
Subscribe and receive the latest insights on the healthy food and beverage industry.
Join 47,000+ members. Yes, it's completely free.
You May Also Like
---