Planet-forward permeates natural beauty products
Planet-forward permeates natural beauty products
Whether personal care products are designed to go on the body or in it, sustainability, cruelty-free and other cause-related attributes are resonating with natural products customers.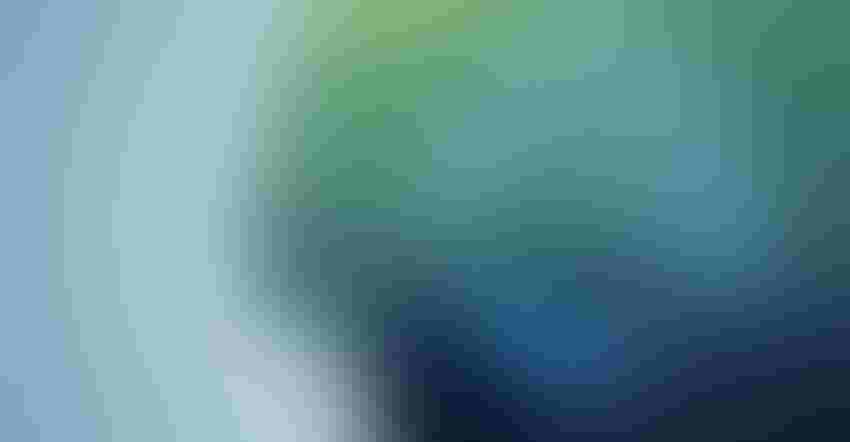 Healthy aging is never out of style. The global market value for natural cosmetics is expected to increase from nearly US$34.5 billion in 2018 to roughly $54.5 billion in 2027, according to Statista.
In the U.S., the market for organic cosmetics is projected to reach $1.65 billion by 2025, whereas the industry as a whole expects higher growth than pharmaceutical and food industries—reflecting a 12% compound annual growth rate (CAGR), this according to PreScouter.
"The skin care category has the highest penetration of sustainable/ethical claims out of all beauty and personal care categories," said Lamberto Anzalone, vice president of the U.S. branch of ROELMI HPC. Additionally, younger generations are driving the industry toward sustainable beauty. "Consumers evaluate the wider ethical and environmental impact of a purchase with the same gravity as personal priorities, with credentials such as safety, transparency and ethical sourcing often being prioritized."
Recent studies and statistics reveal face creams are one of the top drivers of growth in the skin care category in the U.S., but "beauty from the inside out" has brought supplements to the healthy aging table, as well.
"The beauty industry is shifting, with growing interest from consumers around what they are putting in their body to address beauty concerns, not just on their body," shared Yamit Sadok, senior director of marketing at Twinlab Consolidation Corp., which owns beauty and wellness company Reserveage.
Formulations marketed as vegan and cruelty-free as well as paraben- and synthetic-free dominate the market. However, PreScouter identified 58 product lines from leading cosmetic companies that market themselves with buzzwords such as naturally sourced, organic, vegan, cruelty-free, biobased, recyclable packaging, biodegradable, fair trade, lean manufacturing and charitable supporters, among others.
Redefining natural and sustainable
While the Council of Europe has defined clear rules for "naturally sourced," the U.S. has no federal standard or benchmark. Products derived from renewable materials are considered "biobased," while biodegradable items can be broken down via composting, according to PreScouter. Vegan products contain no animal-derived ingredients, and "cruelty-free" products may or may not be vegan, but are never tested on animals.
PreScouter found that companies advertising recycled or renewable packaging, or the use of byproducts as ingredients, are gaining traction thanks to consumer education.
From the use of renewable sources, upcycling nonedible food "waste," and the incorporation of biodegradable alternatives and sustainable packaging, ROELMI HPC links science and environmental preservation with technology and innovation in green chemistry. The company believes in a circular model of innovation, sustainability, responsibility and transparency to create a sustainable partnership with the planet.
True Moringa uses a food byproduct via cold pressing otherwise unused seeds of the moringa tree into a lightweight, deep cleaning, easily absorbable oil high in antioxidants and zeatin. The company takes sustainability one step further by incorporating the toxin-removing cake-like byproduct of cold pressing into its do-it-yourself (DIY) powdered mask mix.
ANSHI carefully chooses a few simple ingredients that do "heavy lifting" across a number of concerns. One of the brand's transdermal rubs may be geared toward pain and swelling, dry and cracking skin, infection and fungus while being used as a lotion, scrub, face wash or for massage. The company sources ingredients directly from the manufacturer, and educating consumers on the impact of its purchasing habits is a high-priority hallmark.
This excerpt came from a longer article in the "Personal approaches to healthy aging" digital magazine. Click the link and select "Healthy aging: Responsible products, happy customers" from the TOC to read the full version, along with additional articles on the niche.
Danielle Rose is a researcher, journalist, writer, editor and educator with a focus on creating well-researched articles that foster a better understanding of today's changing world. She has been writing professionally since 2005 in the field of health, as well as on a wide range of lifestyle and local/current event topics such as community resources, alternative healing, parenting and food. Her articles have appeared in periodicals ranging from consumer publications like local newspapers to trade publications in the field of nutrition and wellness. She currently publishes an online magazine with content on health, happiness and success.
Subscribe and receive the latest insights on the healthy food and beverage industry.
Join 47,000+ members. Yes, it's completely free.
You May Also Like
---