Personal care ingredient trends
Personal care ingredient trends
From nutricosmetic supplements to topical beauty products, natural ingredients supporting personal care and appearance are gaining traction.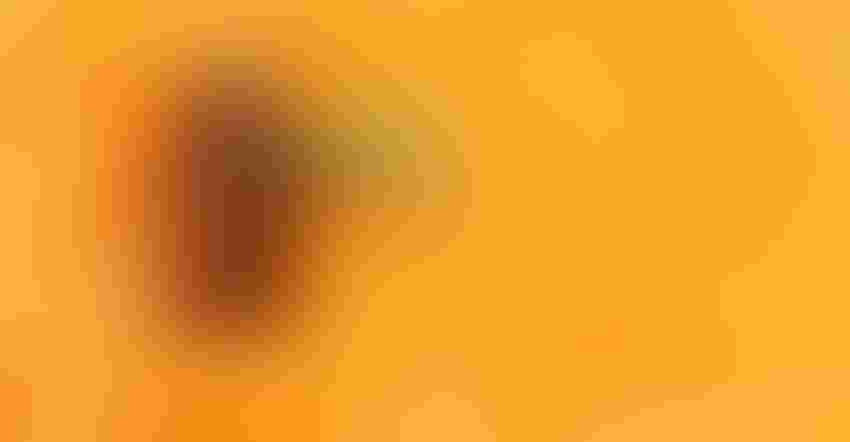 Current demand in the natural products market indicates consumers are giving thoughtful attention to self-care as a powerful way of creating beauty and health from the inside out.
According to the "2021 Condition Specific Report" from Nutrition Business Journal (NBJ), beauty-from-within supplements grew by 7.2% in 2020, up from 3.3% in 2019. Consumers are enjoying the ingenuity of a wide array of products that incorporate efficacious ingredients into formulas easily integrated into daily routines.
Consumers are looking for synergistic, integrity-driven offerings that multitask based on the latest science. As the market continues to expand and evolve, product manufacturers are becoming better versed (and more versatile) in using hallmark ingredients that work in harmony with the body's innate intelligence. Several key ingredient trends are influencing today's natural marketplace.
Sea buckthorn oil
Sea buckthorn (Hippophae rhamnoides) oil is extracted from the berries and seeds of sea buckthorn fruit, containing approximately 190 bioactive substances, which explains its many powerful applications.1 Most commonly used internally or topically, the ingredient is also found in hair care, such as shampoos and conditioners, given its ability to condition and strengthen damaged hair, as well as prevent hair loss.2
Sea buckthorn oil is currently trending in skin care and cosmetics. With beauty influencers popularizing the facial oil cleansing method or double cleansing method in the recent past, sea buckthorn oil has become a staple because of its ability to moisturize without stripping or breaking out the skin. Danna Omari, esthetician and owner of Noy Skincare in New York City, claims that the holistic studio's bestselling facial cleansing oil featuring sea buckthorn oil has the ability to reset the skin and bring it into balance regardless of skin type, while also being especially helpful for those with inflammation and breakouts. Used as a cleansing oil, moisturizer, facial oil or supplement, sea buckthorn oil is chock-full of fatty acids and vitamins with powerful antioxidant properties.2
The balance of fatty acids in sea buckthorn oil make it helpful for dry, flaky or aging skin, strengthening the lipid barrier; and its unique unsaturated fatty acids, such as omega-7 and omega-6, are ideal for skin regeneration and repair.1 The ingredient also has the ability to penetrate the epidermis, where it can protect against infection and inflammation, as well as inhibit the aging process—a plus for toning mature sagging skin and discouraging wrinkles. Sea buckthorn oil can also stimulate wound healing and collagen synthesis.
Pearl powder
Pearl powder, a popular skin and bone remedy in traditional Chinese medicine (TCM), comes from fresh water pearls or mother of pearl that are ground into a fine powder and sold as a powder supplement or added to skin care and dental products.
High in calcium, minerals, amino acids and protein, pearl powder has shown in animal studies to have anti-inflammatory, antioxidant, anti-aging, immunomodulating and wound-healing properties.3 And a human study demonstrated pearl powder to be a powerful antioxidant with potential application in age-related degenerative disorders.4
The ingredient is making an appearance in everything from artisanal dark chocolate bars, such as the non|verbal brand's adaptogenic chocolate line, to Living Libations' Perfect Pearl Powder, which boasts dual use for "polished skin + pearly whites" (teeth). And Agent Nateur's coveted cult favorite, "holi(mane)" combines pearl powder and marine collagen in an oral supplement for hair, skin and nails that can be mixed into any raw food or beverage, including tea, coffee, smoothies, sauces, desserts and dressings. The applications are endless.
Ceramides
Ceramides are the fat molecules, also known as lipids, that the body naturally produces to form a protective skin barrier. These lipids secrete a hydrating substance that creates the impermeable outer layer of the skin to lock in moisture and protect skin from toxins, irritants, allergens, other external elements and oxidative stress.5 This layer is essential for healthy skin. With age, ceramide levels can decrease. Both oral supplementation and topical application have been found to replenish and restore the skin's barrier function and promote regenerative anti-aging benefits.
In a study testing a ceramide cream (QV Intensive with Ceramides – Light Moisturizing Cream) along with a placebo and three additional topicals, the ceramide cream increased skin hydration and improved barrier function significantly more than the placebo and other topicals.6 Oral supplementation of ceramides has also shown beneficial for skin health, demonstrating significant improvements in skin dryness, hyperpigmentation, redness, itching and oiliness with oral intake of Amorphophallus konjac tubers standardized to 5% glycosylceramides in a placebo-controlled clinical trial.7
Ceramides are most commonly found in products for skin care, such as face creams; hair care, such as shampoos, conditioners and hair masks; and oral supplements. Some studies also suggest ceramides could play an important role in stimulating hair growth, but further studies are needed.8
To read this article in its entirety—including more on ingredients, market trends and data shaping the space—click the link to access the "Personal approaches to healthy aging" digital magazine and select "In-depth ingredient trends for natural skin, hair and oral health care" from the TOC.
Monet Euan is a freelance writer and editor, passionate about health and wellness, and committed to supporting others by sharing holistic tools to elevate mind, body and spirit.
References
1 Zielinska A et al. "Abundance of active ingredients in sea-buckthorn oil." Lipids Health Dis. 2017;16:95.
2 Koskovac M et al. "Review Sea Buckthorn Oil—A Valuable Source for Cosmeceuticals." Cosmetics. 2017;4(4):40.
3 Jun Loh X et al. "Pearl Powder—An Emerging Material for Biomedical Applications: A Review." Materials (Basel). 2021;14(11):2797.
4 Chiu H et al. "Efficacy of protein rich pearl powder on antioxidant status in a randomized placebo-controlled trial." J Food Drug Anal. 2018;26(1):309-317.
5 Berkers T et al. "Topically Applied Ceramides Interact with the Stratum Corneum Lipid Matrix in Compromised Ex Vivo Skin." Pharm Res. 2018;35(3):48.
6 Spada F et al. "Skin hydration is significantly increased by a cream formulated to mimic the skin's own natural moisturizing systems." Clin Cosmet Investig Dermatol. 2018;11:491-497.
7 Venkataramana S et al. "Potential benefits of oral administration of AMORPHOPHALLUS KONJAC glycosylceramides on skin health – a randomized clinical study." BMC Complement Med Ther. 2020;20(26).
8 Oh J et al. "Synthesized Ceramide Induces Growth of Dermal Papilla Cells with Potential Contribution to Hair Growth." Ann Dermatol. 2019;31(2):164-174.
Subscribe and receive the latest insights on the healthy food and beverage industry.
Join 47,000+ members. Yes, it's completely free.
You May Also Like
---