Creatine suggested to help forestall performance drops during menstrual cycle
Creatine suggested to help forestall performance drops during menstrual cycle 
A new study adds to the information surrounding the best way to use creatine to support women.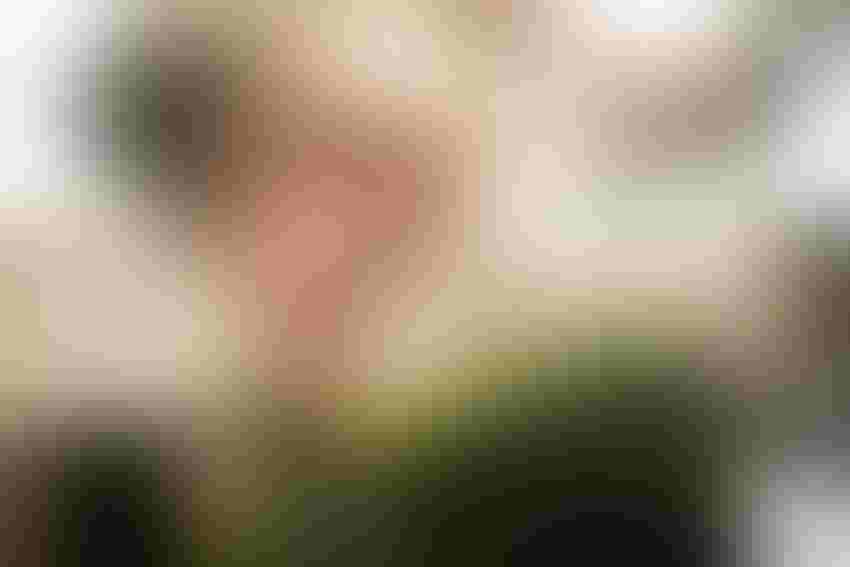 A recent sports nutrition study on the interplay of creatine supplementation with menstrual cycles has been lauded by an expert as progress in the field, even if the endpoints did not achieve statistical significance. 
The study, "The Effects of Creatine Monohydrate Loading on Exercise Recovery in Active Women throughout the Menstrual Cycle," was published recently in the journal Nutrients.  It was the work of a team led by noted sports nutrition researcher Abbie Smith-Ryan, Ph.D., of the University of North Carolina Chapel Hill. 
The researchers noted creatine monohydrate has been shown to boost anaerobic exercise performance, but there is not enough data about this effect on active women specifically. 
 
Differing hormone levels taken into account 
 
An earlier study done by a team led by Smith-Ryan suggested that women might experience a particular benefit from creatine supplementation that men might not because of the hormone fluctuations at various points in the menstrual cycle. 
In the present study, Smith-Ryan and her team assembled a cohort of healthy, active young women, who were experiencing natural menstruation or were using monophasic birth control pills. Fifty-two women enrolled in the study but only 39 completed it. 
The women ranged from about 24 to 33 years of age and were all healthy and lean and were exercising about three times a week. 
 
Study required five visits 
 
The study design considered the differing stages of menstruation. To accomplish the randomized, placebo-controlled nature of the study and to account for the difference phases, five laboratory visits were required.  
Each visit required an eight-hour fast beforehand, and the participants had to refrain from caffeine and alcohol for a time before the visits. 
There was one familiarization visit and then the women were randomly assigned to return in 
either their low-hormone phase (beginning on days 2–8 of their menstrual cycle) or high-hormone phase (beginning on days 14–18). They then repeated the cycle during the other part of their periods. 
The women consumed either 20 grams of creatine monohydrate in a drink or an identically sized and tasting placebo. 
They then completed a cycling ergometer sprint test in which average power output was measured. Heart rate variability was used to measure the effect of creatine on recovery after exercise. 
The researchers did not observe a statistically significant difference between the groups in the two conditions (low hormone and high hormone) studied. However, there was a trend in the data that was deemed worth mentioning. 
"Sprint performance and recovery were reduced by the high hormone for both groups. Though not statistically significant, the data suggests that creatine monohydrate could help counteract performance decrements caused by the high hormone," the researchers concluded. "This data can help inform creatine monohydrate loading strategies for females, demonstrating potential benefits in the high hormone phase." 
Experts in the sports nutrition field have long rued the dearth of data on women. Women's menstrual cycles complicate both study design and data collection, raising costs and potentially introducing errors in study design. 
 
Study is a step forward for women-focused research 
 
Merely extrapolating what works for men should work for women just at smaller doses to account for their smaller bodies is scientifically sloppy, according to another sports nutrition expert, Susan S. Kleiner, Ph.D. She was one of the founding members of the International Society of Sports Nutrition and has long advocated for women-specific studies. 
"I'm excited to just to see something like this get done and get funded," Kleiner told Natural Products Insider in an interview. "It's an example of pretty darn good methodology." 
"The women were measuring their own temperatures and heart rates and documenting it that way, which helped keep costs in line," she added. 
Kleiner said the study could open the door for athletes to try using creatine in this way to deal with the ups and downs of the menstrual cycle. Creatine, she noted, is not very expensive and is very safe. 
"What is cool in this study is that creatine monohydrate may show a lesser level of fatigue during that luteal (high hormone) phase. That is useful," Kleiner said. "Everyone experiments on their own, anyway. There are responders and non-responders, so anything you try even based on highly conclusive data is still trial and error for the individual." 
Subscribe and receive the latest insights on the healthy food and beverage industry.
Join 47,000+ members. Yes, it's completely free.
You May Also Like
---