Choline for pregnancy and lactation
Choline for pregnancy and lactation
Choline can support women in various life stages, such as during pregnancy and when lactating, and can support active and busy lifestyles.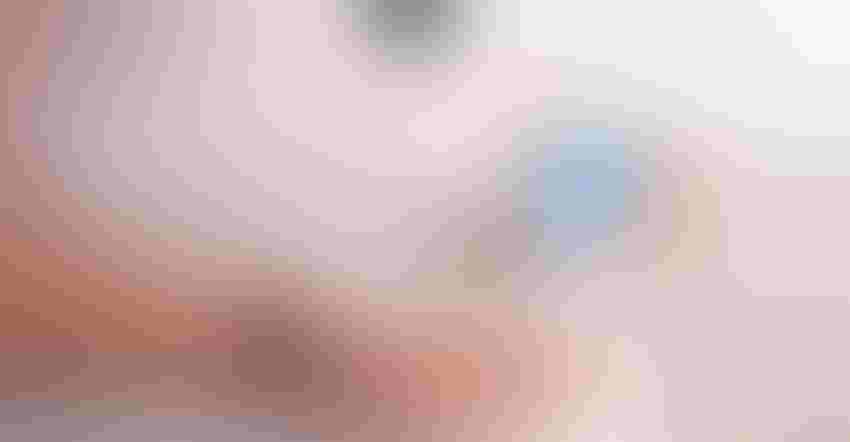 The benefits a woman gains from choline start before she is even born. An expanding library of published research is revealing positive outcomes resulting from higher choline intake during specific stages of life, especially in the first 1,000 days. Levels of choline at birth and in the first few weeks are notably higher than a normal adult level, likely to meet the needs of rapid growth during this period.1 A recent clinical study at Cornell University found increased choline intake during pregnancy was correlated with the infants having higher information processing speeds.2 Epidemiological studies also suggested a link between maternal choline intake and a child's longer-term cognitive performance. In a large study at the Harvard School of Public Health, researchers found more choline during pregnancy may positively impact visual memory among 7-year-old children.3 An additional study of Swedish teens found plasma choline levels in 15-year-olds were significantly and positively associated with academic achievement independent of socioeconomic factors.4
Enough substantiation supports both the importance of choline to a developing infant and the shortfall in most women's diets that, in 2017, the American Medical Association (AMA) called for evidence-based amounts of choline to be included in prenatal vitamins, because it seldom was. For example, a 2016 study showed only eight of the top 25 prenatal vitamins contain any choline and none of them provide more than 55 mg per daily dose, which is just 12 percent of the dietary reference intake (DRI) for pregnant women.5 This is significant information because research shows that choline is associated with a reduction in neural tube defects,6 in addition to its substantial role in brain development. The American Academy of Pediatrics reinforced this public health policy message when it issued a policy statement in early 2018 calling out choline as one of several key "brain building" nutrients critical to early childhood development.
This information on choline's benefits to a woman before she is even born applies to the phase in her life when she may be procreating herself. The DRI for lactating women rises to 550 mg to ensure infants are getting choline through breast milk. It's also a mandated ingredient in infant formula.
This is an excerpt from the article, "Birth to menopause: The role of choline in women's health," originally published in INSIDER's Women's Health digital magazine. Download the digital magazine to read the complete article.
Tom Druke is director of VitaCholine brand development, Balchem Human Nutrition and Pharma.
References
Ilcol YO et al. "Choline status in newborns, infants, children, breast-feeding women, breast-fed infants and human breast milk." J Nutr Biochem. 2005;16(8):489-99.

Caudill MA et al. "Maternal choline supplementation during the third trimester of pregnancy improves infant information processing speed: a randomized, double-blind, controlled feeding study." FASEB J. 2018;32:2172-2180.

Boeke C et al. "Choline Intake During Pregnancy and Child Cognition at Age 7 Years." American Journal of Epidemiology. 2012;177(12):1338-1347.

Nilsson TK et al. "Plasma 1-carbon metabolites and academic achievement in 15-yr-old adolescents." FASEB J. 2016;30:1683-1688.

Bell CC, Aujla J. "Prenatal Vitamins Deficient in Recommended Choline Intake for Pregnant Women." J Fam Med Dis Prev. 2016. DOI: 10.23937/2469-5793/1510048.

Shaw GM et al. "Choline and Risk of Neural Tube Defects in a Folate-fortified Population." Epidemiology. 2009;20:714-719.
Subscribe and receive the latest insights on the healthy food and beverage industry.
Join 47,000+ members. Yes, it's completely free.
You May Also Like
---