2018 skin care ingredient trends
2018 skin care ingredient trends
Consumers are increasingly seeking skin care products that contain active ingredients backed by clinical research supporting healthy aging effects.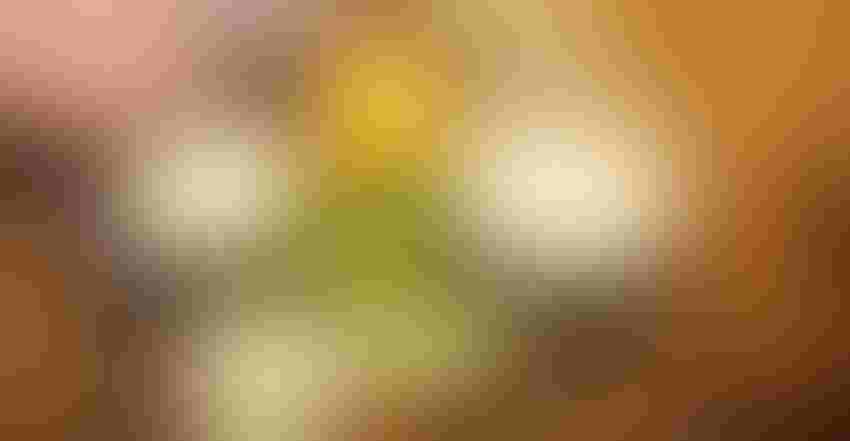 The stresses and strains of modern life, the role of social media and society's emphasis on youthfulness continue to keep consumers transfixed by anti-aging products. The global anti-aging market is growing at a compound annual growth rate (CAGR) of 7.8% between 2013 and 2019, with the market's value expected to amount to US$191.7 billion by 2019, according to Statista. The United States is a key market in the global skin care and cosmetics industry, generating an estimated revenue of approximately $62 billion in 2016.
Continual product launches and the dominance of digital media are propelling the anti-aging industry into new territories, with consumers wanting and expecting formulations that contain active ingredients backed by clinical research. Consumers want to be on top of the latest trends and experiences, while ensuring the healthy aging promises made by brands will ring true.
Boosted actives: Patented peptide blends available in a boosted version appeal to consumers who want enhanced benefits and feel like they are receiving more product for their dollar. Brands such as Clinique are embracing this trend, factoring in daily routines such as exercise into this new product line. Their Clinique Fit range targets exercise-specific concerns such as clogged pores and redness, focusing on active ingredients that can treat these skin care concerns.
Toxic-free ingredients: The focus on eco-friendly alternatives is in vogue, and use of natural ingredients like willow bark is appealing to consumers looking for clean anti-aging skin care products. A fatty acid derived from pressed conifer seeds, sciadonic acid, (as DELTA-5 from Scia Essentials) reduces acute inflammation of the skin. Additionally, manufacturers will look to remove toxins from their product packaging, switch from plastic containers, tubes and bottles and use packaging constructed from recycled glass or natural, plant-based materials.
Clean beauty: Clean beauty products free of ingredients perceived as harmful such as silicones, parabens and sulfates are set to dominate 2018. Clean beauty brands such as KINN are predicting a shift toward plant-based products, as well as embracing the materials in the packaging of their products. Expect an increase in brands developing and producing products that contain ingredients such as kale, algae and spinach, which have a positive effect on our bodies and minds.
It has also been suggested that there will be a move toward less water in products, given that demand could outstrip supply.
Learn more about skin care trends in Natural Products Insider's Healthy Aging Digital magazine.
Lindsey Carnett is CEO and president of Marketing Maven, an Inc. 5000 and Entrepreneur 360 company and integrated marketing firm ranked No. 15 in the United States in the beauty category by third-party ranking company O'Dwyer's PR. She is a FOLIO Magazine 2015 Top Women in Media Honoree, and is noted for helping consumer brands with unique, clinically tested, and substantiated formulation launches in the U.S. market.
Subscribe and receive the latest insights on the healthy food and beverage industry.
Join 47,000+ members. Yes, it's completely free.
You May Also Like
---