NMN, berberine supplement targets affluent healthy aging segment 
NMN, berberine supplement targets affluent healthy aging segment 
A new anti-aging supplement has launched with a superstar lineup of ingredients that attack the cellular roots of aging, according to the founder.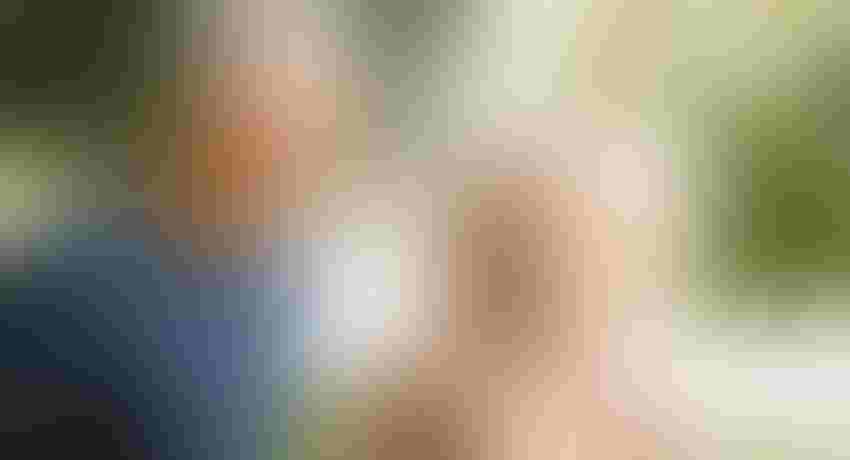 A new anti-aging supplement has launched with the mission of delivering on the promise of a greater health span. 
The product's developer claims the blend of ingredients, including NMN and recent social media darling berberine, will help people maintain their active lifestyles. 
The product, called Rebesana, which costs over $150 for a one-month supply, was developed under the aegis of spinal surgeon Dr. Carl P. Giordano, M.D., co-founder and chief science officer of parent company Educated Life Choices LLC.  
Powerful starting lineup of ingredients 
His goal was to assemble a formula that included a superstar lineup of the most well-researched anti-aging supplement ingredients to target gene pathways associated with aging. 
"We all know that aging is inevitable, but aspects of it can be slowed and even reversed helping people live more active lifestyles as they age," Giordano said in a press statement. "Scientists from around the world have identified that targeting the three longevity gene pathways is the most effective way to slow and reverse aspects of aging."  
The formula is built around NMN (nicotinamide mononucleotide), quercetin, resveratrol, berberine and astralagus. Giordano said these ingredients were chosen because he believes together they will have a synergistic effect on resetting the aging clock on a cellular level. 
"We formulated Rebesana with the ingredients that can actually maintain our cellular tissues and nudge our biological clock," he said. "We can fight external signs of aging all day long, but it's changing your health on a molecular level that is the true fountain of youth." 
Company's view of NMN situation 
NMN has been in the news lately because of a controversial determination made by FDA. The agency concluded NMN should not be marketed as a dietary ingredient in supplements because of an application to study it as a drug.   
That determination has generated significant pushback within the industry and is the subject of a citizen petition filed by the Natural Products Association (NPA) and Alliance for Natural Health USA. 
Giordano said the NMN situation has some similarities to what happened with NAC.   
More than a year ago, FDA issued a formal policy of enforcement discretion on NAC, which was approved as a drug in 1963, but which had been on the market as a supplement for decades. 
The precedent set in that situation, in which the agency was citing a drug approval that long predated the inauguration of the Dietary Supplement Health and Education Act in 1994 (DSHEA), has been a source of significant concern within the industry. 
"Ultimately, the FDA recognized their error and reversed their decision," Giordano told Natural Products Insider in an email. "Presently, something similar is occurring where many organizations in the supplement arena and numerous lobbying groups are pushing for a similar outcome. Today, the FDA has not enforced its position on NMN. NMN is still frequently bought without a prescription on Amazon and other websites." 
Earlier this year, however, Amazon instituted a policy prohibiting the sale of NMN in supplements on its platform. 
Data extrapolations often necessary in anti-aging field 
As for the research backing of the ingredients, Giordano said as an anti-aging product formulator, he must rely on extrapolations of data. Proving such effects in humans would require following populations for decades. 
"These molecules have essentially extended the life of every organism tested with them," he told Natural Products Insider. "We can't presently definitively state that we can extend the life of humans because we have to follow humans now for probably another 50 years to make that definitive claim." 
"However, the benefits appear to be too substantial and significant to wait 30, 40 or 50 years for definitive proof," Giordano added. 
High-priced supplement for motivated consumers 
Putting together multi-ingredient formulas using high-quality ingredients doesn't come cheap, and might limit the eventual market of the supplement to those who are both highly focused on optimal health and have the resources to act on those goals.   
Rebesena is charging $151 for a month's supply of the supplement.  The website says this price will shortly jump to $189 a month. 
Another aspect of the supplement that might limit its scope to only the most motivated consumers is the dosage. To get effective dosages of the ingredients, Giordano said six tablets a day are required. 
Subscribe and receive the latest insights on the healthy food and beverage industry.
Join 47,000+ members. Yes, it's completely free.
You May Also Like
---