Holistic aging from the inside out
Holistic aging from the inside out
What was once a very neat and easily defined product class—largely aimed toward women, with traditional ingredients for hair, skin and nails—is being blurred with other areas of possible influence.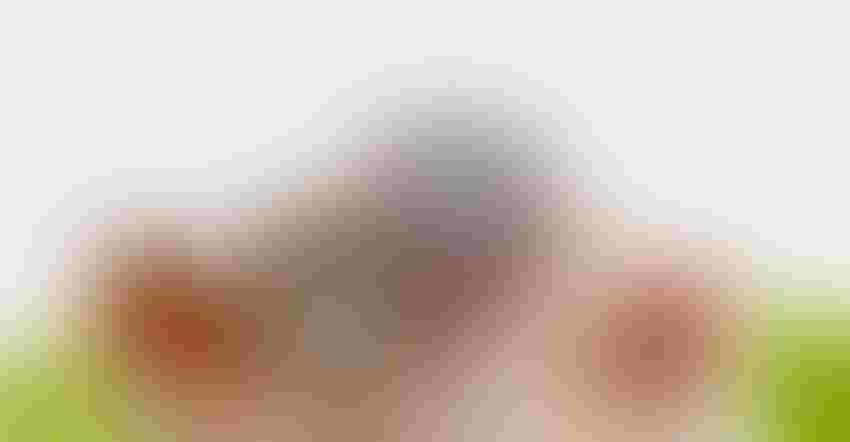 When it comes to healthy aging, consumers are no longer simply looking for a product that just helps them look good.
A shift has been made to holistic aging, as consumers increasingly understand the value of taking nutraceuticals that may impact numerous areas of their overall health. This can mean anything from the potential for improved immunity or gut health with probiotics, to vitality with adaptogens, and even products for improved joints that help individuals live a more active lifestyle.
Alongside this, consumers also value nutraceutical products that feature natural ingredients, clean labels and good ethics. This is particularly true of those buying holistic aging products.
Quality of life is becoming a greater focal point as people age. What was once a very neat and easily defined product class—largely aimed toward women, with traditional ingredients for hair, skin and nails—is being blurred with other areas of possible influence. Additionally, the trend for improved quality of life applies to men (and even calls on delivery formats such as gummies) to improve lost performance. Areas of concern now showing up in healthy aging encompass memory, cognition, vision, mobility, bone and muscle, cardiovascular, kidney and gastrointestinal (GI) wellness.
Interested in healthy aging? Click the links to access our "longevity paradigm" and "geroscience" digital magazines, loaded with articles about the market.
Taken together, this means that overall, a much larger market is available. For nutraceutical brands, a virtual treasure trove of possibility has emerged in terms of the combinations that might be most successful in this area over the next few years.
For example, dietary supplements with traditional "healthy aging" ingredient combinations like collagen, ceramides, hyaluronic acid and biotin are still popular, especially with younger and middle-aged women. However, we also see nutraceutical brands now combining these with complementary ingredients like vitamin C and probiotics. An additional benefit is that some delivery formats offer greater palatability—as well as absorption and bioavailability of active ingredients.
Clinical research has shown probiotics may be beneficial in healthy aging for older adults (Immun Ageing. 2021;18[1]:2). Both bifidobacterium and lactobacillus have been widely studied, as they may help repair the gut flora and improve immunity (Molecules. 2021;26[19]:6076).
Combining these in a softgel with omega-3 and perhaps a complementary immune ingredient like astaxanthin—which may also help protect the skin from moisture loss and ultraviolet (UV) damage (Nutrients. 2018;10[7]:817)—could potentially be a popular combination.
Even just a few years ago, these products may have been categorized as "wellness" but are now presented as healthy aging. This product class is growing quickly to meet consumer demand. The boundaries are being broken in terms of what is defined as a healthy aging product—especially with new options for men. Yet most of the category remains with hair, skin and nails targeting women in the age 25-50 demographic.
We expect to see new market entrants and an overall broader consumer base. However, the most successful nutraceutical brands will evolve, and gradually expand from their core demographics by including complementary additions. So rather than products that are only marketed as "skin health" or "hair health," we anticipate a more holistic product approach that includes softgels and gummies with a range of novel ingredient additions. Aging gracefully and holistic wellness is where we expect the smart money to move in healthy aging.
Karla Acevedo is currently marketing manager of the Americas for SIRIO Pharma, a global contract development and manufacturing organization (CDMO). She has 17 years of sales and marketing experience within the nutritional products industry, with expertise in dietary supplements.
Subscribe and receive the latest insights on the healthy food and beverage industry.
Join 47,000+ members. Yes, it's completely free.
You May Also Like
---