Healthy aging formulation and trends
Healthy aging formulation and trends
From packaging and delivery format to ingredients and formulation strategies, as the demographic for healthy aging shifts across generations, so too, do the trends.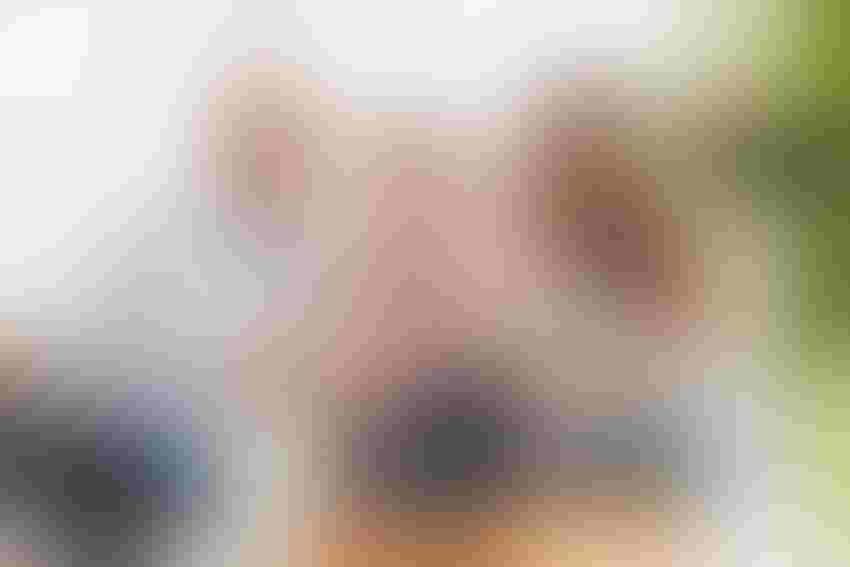 Perception of age is rapidly evolving, and so is society's approach to healthy aging. Aging supplements are not just for the elderly anymore, and capsules and tablets aren't the only delivery formats today's consumer seeks.
Despite the 11th revision of the International Classification of Diseases (ICD-11) from the World Health Organization (WHO) identifying aging as a treatable disease, market research firm The Hartman Group contends modern aging is shifting toward an experience to be honored, rather than treated.
The U.S. Census Bureau's 2017 National Population Projections Tables indicated that by 2030, 1 in every 5 U.S. residents will be of retirement age, effectively making it the first time in American history that senior citizens will outnumber children. Boomers in particular are maintaining work, travel and fitness as part of an aging lifestyle, and although this demographic holds a lion's share of spending power, The Hartman Group maintains companies often either ignore—or ineffectually speak to—the generation.
Addressing the changing landscape of aging, the shifting perception of age and multigenerational demographic requires knowledge of trends, an eye for innovation, and an understanding of the ingredients behind what it means to age well.
Not your normal demographic
According to proprietary data from The Hartman Group, nearly three times as many households are working to prevent memory and cognitive concerns compared to those actually treating them, indicating the importance of this niche. More than three-fourths (80%) of consumers want to improve focus and mental clarity—which includes many younger consumers across all socioeconomic sectors.
Immunity and gut health remain top concerns, and are also supporting a shift from reactive to proactive approaches, like seeking foods that may help reduce systemic inflammation. The Hartman Group found that more than 80% of those surveyed across age segments wanted to improve immunity (17% urgently so), and 51% of consumers include immunity in their definition of health and wellness (33% of Gen Z, 37% of Millennials, 52% Gen X, 73% of Boomers).
"While Baby Boomers top the list of supplement users, the oldest Millennials are entering their 40s and the younger Millennials and Gen-Zers are, in general, more health-conscious at their age than previous generations have been," said Reese Wood, co-founder, and VP of operations at Double Wood Supplements.
On the other hand, The Hartman Group has also found that older generations are no more likely than younger ones to be concerned about aging. Physical, mental and social resilience are their top concerns, and physical appearance ranks low. They are increasingly demanding fresh, local, real foods and higher-quality ingredients, finding indulgence more permissible when it's consumed in smaller quantities of the "real thing."
Shelley Balanko, Ph.D., SVP of The Hartman Group, suggested, "In light of shifts in health and wellness culture more broadly, today's older consumers link 'real food' to health and wellness unlike any previous 'senior' cohort." She also said they are more likely to care for themselves utilizing a variety of means, from supplements, to diet, to staying active.
As the healthy aging consumer emerges younger than ever, Benjamin Silver, co-founder and CEO of BROC SHOT, believes today's social media age has a role to play. Younger consumers not only have more access to information, but they are also more frequently exposed to certain "filtered" standards of beauty. As a result, BROC SHOT supports continued education, including helping consumers understand how and why people age, and what they can naturally and realistically do to support lasting beauty and wellness.
"Social media's portrayal of what it means to be 'elderly' has also changed quite a bit, as more people have come around to the idea that an early commitment to healthy lifestyle choices and investment in self-care will pay off with a longer, and more vibrant quality of life," Wood said.
According to The Hartman Group, the top issues being addressed and prevented by Boomers are high blood pressure (67%), high cholesterol (64%), aches and pains (58%), overweight (57%), arthritis/chronic joint pain (55%) and cardiovascular health (49%).
As far as David Little, director and head "chocopreneur" at Immunity Goodness is concerned, his company's demographic isn't based on age, gender or income, but rather, who prefers chocolate.
"We look at it as who likes chocolate and who doesn't, and who would like to take their vitamins this way," Little stated. "Our ability is to use chocolate in different ways people don't normally think about."
Innovation and trends for healthy aging
As the demographic for healthy aging shifts across generations, so too, do the trends.
"As we age, we require products that offer multiple benefits, such as better digestive comfort and more nutrient-dense formulation, through to easy-to-open packaging. Boosting protein and calories across a range of breakfast, main meal and snack foods can be a more manageable way of contributing to better health outcomes for seniors," said Victoria Lam, general manager of marketing, Active Living, Fonterra.
Today's discerning customers may make an online purchase through Amazon or elsewhere, but they are also willing to research to ensure their manufacturer offers transparency and adherence to GMP (good manufacturing practice) and other industry standards. Millennials in particular are more likely to educate themselves and research symptoms than they are to keep a doctor's appointment, Wood said, and Double Wood tries to keep these preferences in mind when engaging with its customers.
Malcolm Greenberg (aka "the monk fruit guy"), VP of sales, North America, at Adallen Nutrition, has found that multiuse formulations are also an important trend. For example, the combination of fiber and protein can be found in products ranging baked goods to ready-to-drink (RTD) beverages.
"Many of these products have been incorporating monk fruit or other zero-calorie sweeteners to complement the healthy halo concept, especially for healthy aging," Greenberg said.
Edible CBD is also a growing trend in the healthy aging sector, Greenberg has noticed, particularly as companies seek lower-calorie, lower-glycemic options such as monk fruit that do double duty by masking CBD off-notes. Like traditional sugar, monk fruit and other natural low- or no-sugar sweeteners come in various formats for different applications.
"Aging can also impact sense of taste, chewing and swallowing ability," Lam pointed out. "Today's nutritional offerings do not always cater to these needs."
Silver is seeing that today's consumers don't want fussy complicated routines, or to wait weeks or months in the hope that a product might work for them. Nor do they want another pill, powder or fad ingredient. They are seeking products backed by research and science. BROC SHOT's unique "push and drink" delivery system does just that, while the company's money-back guarantee assures customers that benefits can be seen within days.
"Many products aren't delivering on their promise, which is why customers 'seem' less loyal today," he shared. "Consumers aren't less loyal arbitrarily; they have more choices, and if brands can't meet their needs, they have the option to move on. Time is also a major factor. Consumers are time-poor, so they are seeking not just efficacy, but also convenience as an add-value."
Elina Organics has found that consumers are trying to avoid invasive cosmetic procedures, instead choosing targeted clinical skin care products. For some, that may mean trying a topical product that contains microcrystals and other ingredients to stimulate skin health, Elina Organics' founder and cosmetic chemist and esthetician, Elina Fedotova, said.
As the market for healthy aging supplements rises, more unique product offerings that combine existing concerns with preventive measures are required to meet market demand.
With these offerings come unique packaging and usage needs. For example, broccoli sprout powder cannot be premixed, and once activated by water, it degrades rapidly. BROC SHOT circumvented this issue by creating a patented dosing cap that premixes the shot at the press of a button. The company even sends a free shipping label so consumers can easily return the shot bottles in the box they came in to be recycled through TerraCycle.
Immunity Goodness works with trends to create great-tasting functional chocolate for healthy aging and beyond. The business began by working with immunity chocolates and has since expanded to collaborate with clients across the nutraceutical space to create bite-sized servings of Belgian chocolate that include science-backed ingredients matching supplier dosage specifications. The company is supported by a nationwide team of pharmacists, doctors, scientists, culinary-trained chefs and flavor technologists to create a specific formula and branding strategy for each ingredient or blend.
"It's a learned skill for how to infuse chocolate and make it work based on a number of factors," Little said. "We don't use [flavor] blockers. Instead, we try to use our experience to match different natural flavors to offset the bitterness or rooty taste of a particular supplement."
The use of chocolate as a medium also informs a consumer's awareness of the range of possibilities available to support health. Chocolate "definitely changes the perception in terms of it being a treat rather than a 'medication,'" shared AIDP president Mark Thurston. "These are food supplements … and we're just supplementing our diets with them."
Whereas gummies are less expensive than chocolate, Little noted that people who like chocolate are often willing to pay for the taste. Ultimately, it's about recognizing that each consumer is an individual with unique tastes and lifestyles.
"Consumers—no matter their age—are more than just their medical conditions," Balanko emphasized.  "Younger consumers who manage health conditions are not viewed this way, and so the emphasis on medicalized language when speaking to older consumers can create a sense of feeling singled out, which can be highly off-putting."
The "Healthy aging: The longevity paradigm" digital magazine picks up where this article left off. Click the link to access the full piece with information about clinically studied healthy aging ingredients, along with other content on active nutrition, consumer insights, blood-sugar management, marketing strategies and more.
Danielle Rose is a researcher, journalist, writer, editor and educator with a focus on creating well-researched articles that foster a better understanding of today's changing world. She has been writing professionally since 2005 in the field of health, as well as on a wide range of lifestyle and local/current event topics such as community resources, alternative healing, parenting and food.
Subscribe and receive the latest insights on the health and nutrition industry.
Join 37,000+ members. Yes, it's completely free.
You May Also Like
---