8 nutricosmetics ingredients that can help brands create solutions-based and science-backed supplements
8 nutricosmetics ingredients that can help brands create solutions-based and science-backed supplements
These solutions-based nutritional ingredients are being developed to support areas including anti-aging, glow, UV protection and skin hydration.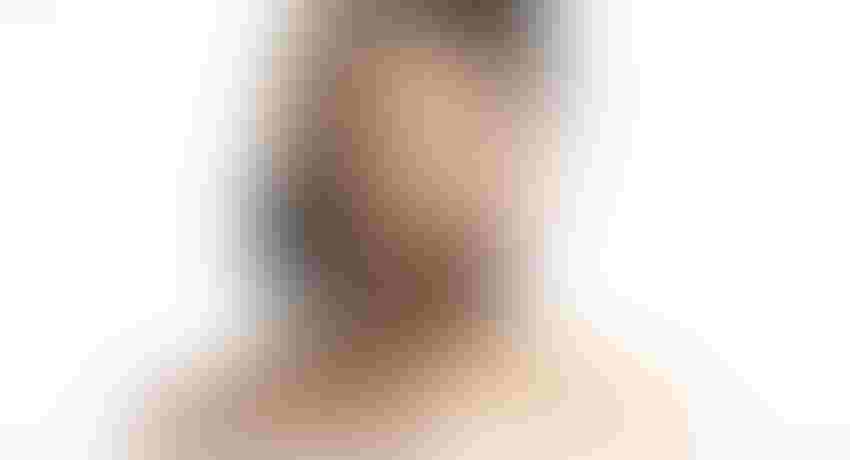 At a Glance
Hair, skin and nails is becoming its own category within supplements.

$8 billion category is forecast to grow at a CAGR of 8%.

Look for innovations coming to the male demographic.
[Editor's note: This feature is selected from the current Natural Products Insider digital magazine on the beauty-from-within category. Dowload the free magazine and gain insights into the $8 billion nutricosmetics business, including 35 science-backed ingredient solutions.]
By Charles DeVos and Meg Ligot 
Nutricosmetics and the concept of "beauty from within"—terminology that industry players have come to embrace—continue to gain traction across a variety of categories to fill what was previously seen as a gap in the supplements space. 
As brands and consumers are seeking nutritional supplements to support the health of skin, hair and nails in addition to traditional topical products, this category is quickly gaining its own identity within the nutraceuticals space. 
In fact, the nutricosmetics market is expected to reach $8.09 billion in 2023 and grow at a compound annual growth rate (CAGR) of 8.05% to reach $11.91 billion by 2028, according to a recent industry market insights report from Mordor Intelligence. 
From a product development and formulation perspective, key areas to watch in this still-growing market include: 
- Nontraditional category expansion and crossover into the nutricosmetics space. 
- A greater focus on targeted solutions-based products. 
- More science-backed ingredients to support a range of benefits claims for nutricosmetics lines. 
Category crossover and expansion 
Brands that were once noted for a very specific category and product line are increasingly crossing over into other categories and formats to expand and gain market share in nutricosmetics—both inside and outside of the traditional nutraceutical space. 
Externally, cosmetics brands that used to offer only topical solutions are adding supplements to their lines. And, within nutraceuticals, we're now seeing notable moves into the space by brands in the sports nutrition category. Companies that were once known only for their fitness and sports nutrition supplements or protein powders, for example, are now adding nutricosmetics benefits. 
An example of this type of cross-category expansion is a science-backed ingredient called Lutemax, which is a naturally derived marigold extract ingredient from OmniActive Health Technologies. Known for its Lutemax 2020 to support eye and vision health, the company has also launched a Lutemax Skinglo ingredient to focus on protecting and maintaining healthy, beautiful skin. 
5 science-backed ingredients 
An interesting and strategic approach that is gaining popularity among many nutraceutical brands is their development of more solutions-based beauty-from-within products targeting a particular indication. 
Similar to traditional cosmetics and beauty lines, where products are designed to specifically address oily skin or dry skin, for example, supplement brands are beginning to offer solutions-targeted products in the nutraceuticals space. Some focus areas include anti-aging, glow, ultraviolet (UV) protection and skin hydration. 
Collagen in all forms remains a star ingredient for nutraceutical product formulation and is showing no signs of decline in usage. Within the evolving nutricosmetics space, one can see a greater use of science-backed ingredients and studies that support a range of benefits claims for healthy skin, hair and nails products. 
This increasing use of science-backed research in product development for the space is often tied in synergistically with the solutions-based approach. For collagen specifically, a trademarked ingredient called Collactive and its collagen complex, from PLT Health Solutions, offers some studies focusing on anti-aging, hydration and wrinkle reduction. 
Other innovative examples exist. One science-backed highlight is Ovoderm from Eggnovo—a veggie collagen ingredient based on eggshell membrane with solution targets including skin health, fine lines, wrinkle reduction and increased elasticity. 
Research-backed ingredient Actrisave from Bionap utilizes anthocyanins contained in black rice and cactus flower flavonoids that can be used in formulations for solution targets which include protection against hair loss and acne. 
Another ingredient with supportive science is SesZenBio from Zenherb Labs, a proprietary natural Sesbania grandiflora extract standardized to 0.5% plant-based biotin with solution targets that include healthy hair and skin, such as improvement in hair follicle stimulation. 
And clinically validated ingredient Red Orange Complex from Bionap is a standardized powder extract obtained from blood orange that can be used in solutions-based formulations to support skin health for anti-aging, UV protection and hyperpigmentation. 
The future of nutricosmetics 
Looking ahead for the nutricosmetics space, we anticipate a continued targeted solutions approach. We are also seeing some interesting product development trends where brands are linking beauty from within to benefits such as sleep aids and mental health support, like stress relief. A great sleep health example is Sleeproot from OmniActive, a valerian (Valeriana officinalis) extract ingredient that can be used in products to support various aspects of sleep quality. 
On the delivery format front, capsules and powders remain the leader for the growing nutricosmetics category, with gummies also gaining traction. 
Similar to the growth that's occurred in the cosmetics market, we also expect greater innovation for the nutricosmetics market with products being developed for men, as opposed to a singular focus on women, who are traditionally associated with the space. We anticipate this men's product trend will include areas such as hair growth, hair loss prevention and beard growth, specifically. 
Watching the nutricosmetics category continue to form its own distinct identity within the supplement space is exciting. We look forward to future ideations in science-backed and solutions-focused new products as the market further evolves. 
Charles DeVos is a senior sales executive for Lief Labs, a formulator and product development innovator and manufacturer of supplements based in Valencia, California. He has been in the health and fitness industry for the past 20 years and has trained in multiple physical disciplines including gymnastics, wrestling, martial arts, body building and marathon running. 
Meg Ligot is the senior product development manager at Lief Labs and Lief Raws. She oversees the company's R&D department. With a background in biochemistry, Ligot contributes to sales and marketing by overseeing the entire development process from concept ideation to execution. 
Subscribe and receive the latest insights on the healthy food and beverage industry.
Join 47,000+ members. Yes, it's completely free.
You May Also Like
---