The importance of understanding the difference between a food trend or fad
The importance of understanding the difference between a food trend or fad
As clean label continues to adapt in mainstream food and beverages, gluten-free, keto, vegan, and low-FODMAP diets are blurring the lines of what defines trend versus fad.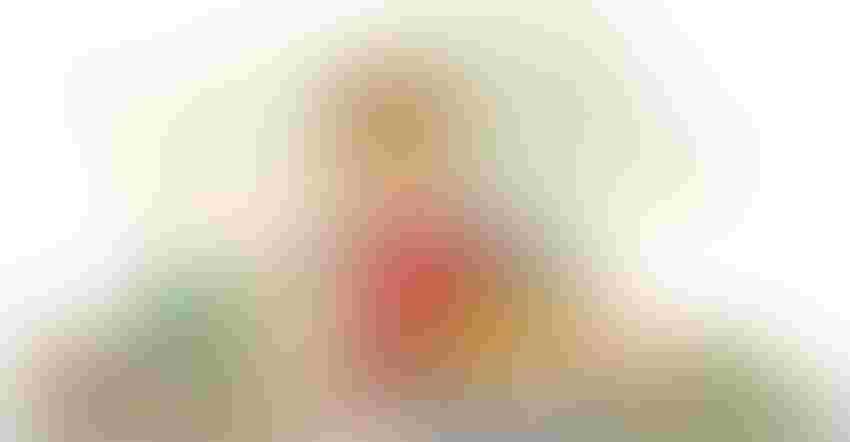 As the shift toward natural and healthy products continues to accelerate at rapid pace, food and beverage brands face several challenges including formulating tasty and nutritious products, marketing said products to the right consumers, and creating opportunities for repeat purchases and further innovation.
We all wish for a crystal ball that provides a glimpse into the future so we know whether a product will succeed or fail. But until that becomes reality, brands must rely on market data and consumer demand to determine whether to launch a new product. What's more, dietary patterns such as gluten-free, vegan, keto and FODMAPs are blurring the lines of trend versus fad, making it even more difficult to determine whether they have potential to impact the market long-term.
This year's SupplySide West two-hour workshop, "Blurring the Line Between Food Trend and Fad" took a deep dive into macro forces shaping the food and beverage landscape, whether gluten-free, keto, vegan and FODMAP will have long-term impact on the market, formulation challenges and solutions for those lifestyle choices, and discussion of product concept and potential success of products in the marketplace.
Carlotta Mast, senior vice president of content and market leader of New Hope Network and Informa Health & Nutrition, kicked off the session with an overview of macro forces driving innovation in food and beverage development. She stressed the importance of understanding consumer-driven shifts in the food and beverage market, particularly for natural and organic products. Mast noted the U.S. natural and organic market grew 6.5% to reach $219 billion in 2018. Of that number, food and beverage sales commanded the lion's share of sales—a whopping 70%. Drilling down even further, 30% of sales came from functional food and beverages while natural and organic food and beverage sales accounted for 39%.
Mast empahsised that brands looking to launch products in the gluten-free, paleo, vegan, keto and low-FODMAP space must understand the bigger market picture and then determine whether a new product targets a desirable source of volume, addresses unmet consumer need, and stays ahead of the curve on attributes.
Next up was Lynn Dornblaser, director of innovation and insights at Mintel, who offered insight into new product launches, consumer perception of dietary patterns, and how brands can best market those products in a crowded market. Dornblaser discussed how U.S. consumers' views of health and wellness are changing the market. Top motivations for eating healthy include general well-being, weight loss and weight maintenance, disease prevention and managing illness. She also noted 63% of Americans view natural ingredients and better for you.
In outlining the difference between a trend and fad, Dornblaser said a food trend can be defined as one that shows slow, steady growth over time with gradual decline of new items; is applicable over various categories; is versatile, easy for consumers, restaurants and retail to adopt; and possesses an "ah-ha" or "mmm" factor. Conversely, a fad appears quickly, grows quickly and disappears quickly; appears in a limited amount of categories; are difficult for consumers, restaurants and retail to adopt; and is usually defined by a relatively short time period.
She went on to discuss consumer perception of keto, gluten free, vegan and FODMAP and highlighted product launch successes and failures for each category. In summary, Dornblaser labeled gluten free and vegan as true trends and downplayed keto and FODMAP as fads.
Rachel Zemser, a food scientist and owner of A La Carte Connections, took the stage next to explain how each diet comes with its own set of unique challenges, and challenges food scientists face to create products that fall within the nutritional guidelines of those trends while keeping the labels as "clean" as possible. She said brands should try to understand what "clean" means to them and why. It's important that functional and affordable ingredients are not sacrificed just because an entrepreneur who is not scientifically trained does not recognize that word. For example, some brand owners may not want to use a fruit juice concentrates, maltodextrins or xanthan gum out of fear it will give consumers the wrong impression about the product's quality However, these ingredients are often crucial to making delicious affordable products, and by eliminating them unnecessary challenges are created. Researching ingredients and why they are used will help ensure product success.
Finally, I took the stage to discuss results from our NEXT Trends Concept Lab survey of a frozen pizza product concept for each of the dietary patterns. The NEXT team uses prediction markets to evaluate trends and provides brands with information to determine if their idea is strong enough to move forward in the market. The team evaluated essentially side-by-side comparisons of frozen pizza in a variety of versions—keto, gluten free, traditional, paleo, vegan and low-FODMAP.
Analysis of category benchmarks—market prediction and purchase intent, the clear winner was traditional frozen pizza. Interestingly, the market prediction score for keto was very high, which means we are likely to see more coming to market. Further, gluten-free pizzas also scored high on market prediction. Paleo and vegan pizzas also did well in the prediction market, meaning they are probably still on an upward trajectory. Not surprisingly, low-FODMAP scored the lowest because it's relatively new and often confusing to consumers.
More details of the workshop can be found at "Blurring the Line Between Food Trend and Fad". Listen to my podcast with Sandy Almendarez where we discuss food and beverage trends seen at SupplySide West 2019, including plant-based everything, natural sweeteners, flavors and colors and more.
Subscribe and receive the latest insights on the healthy food and beverage industry.
Join 47,000+ members. Yes, it's completely free.
You May Also Like
---