SupplySide speakers dish on keys to creating disruption in the beverage aisle
SupplySide speakers dish on keys to creating disruption in the beverage aisle
The global beverage market is expected to exceed US$1.9 trillion by 2021; however, rising demand for convenience beverages among health-conscious consumers is driving growth in the $94 billion functional beverage category.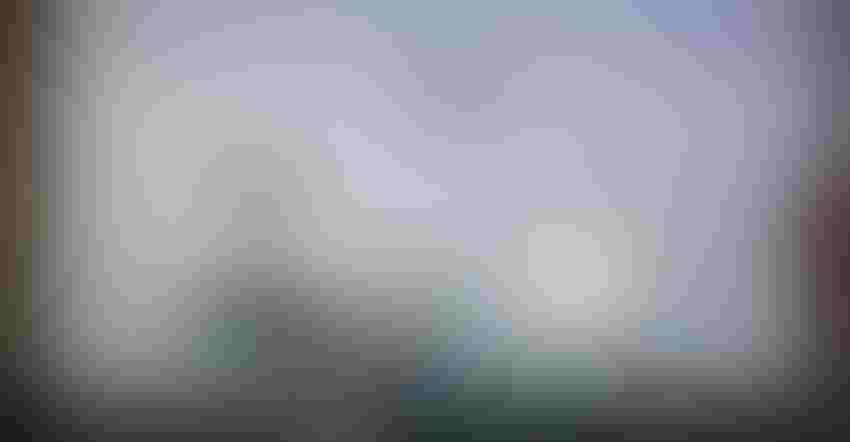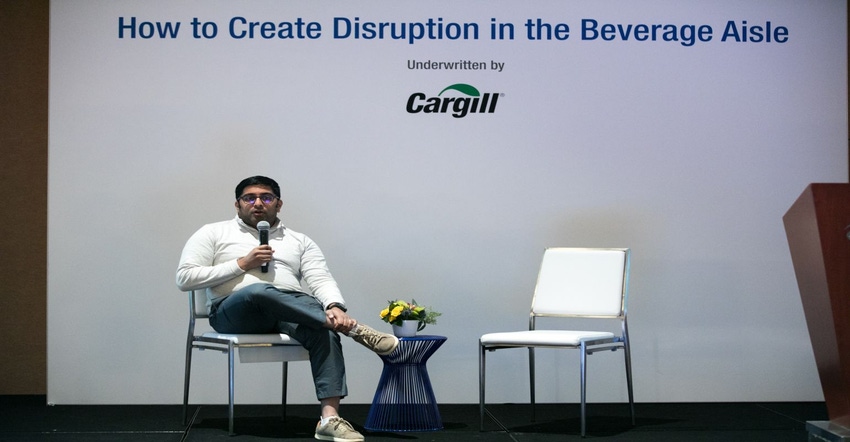 Brands have adapted to the new norm of clean label ingredients and are now disrupting the beverage aisle with innovative drinks that not only taste good but also deliver on efficacious doses of ingredients. Key to success is finding market opportunities and delivering on consumer expectations.
This was the focus at the SupplySide West and Food Ingredients North America (FiNA) co-branded three-hour workshop, "How to Create Disruption in the Beverage Aisle" that focused on how to capitalize on the ever-growing beverage sector. The session was co-chaired by me and industry guru Jim Tonkin, found and president of HealthyBrandBuilders.
Tom Vierhile of Innova Market Insights kicked off the session with an in-depth look at innovation taking place in the global beverage market. He emphasized the beverage market is wide open for disruption because low barriers to entry, a growing consumer tendency to seek out novelty across the food and beverage spectrum, and an ebbing of the market dominance of the traditional soft drink giants. He noted the industry is in a transformation age for new product development thanks to blockchain technology, increased interest in personalized nutrition, and advanced technology driving breakthrough products such as cell cultured milk.
He noted 12 of the 21 beverage categories tracked by Innova saw increases in U.S. product launches of 10% or greater for the 12 months ending June 30, 2019, versus the comparable year ago period. Five beverage categories racked up new product gains of 25% or higher: flavored milk, energy drinks, ready-to-drink sports drinks, dairy alternative drinks and carbonates. He also noted more brands are introducing drinks with unique flavors, botanical blends, reduced sweetness and functional ingredients. A key ingredient to watch is of course CBD, which is showing considerable traction in waters, cold-brew coffees and other drinks.
Next up was Kantha Shelke of Corvus Blue who discussed the technical realities of beverage making. She addressed key areas such as ingredient selection, functionalities, science-based evidence and more. She also touched upon key topics disrupting the beverages aisle—sustainability, delivery systems, plant-based ingredients, functional ingredients, dietary patterns such as keto, CBD and more.
Continuing the formulation discussion was Niyati Parikh of Koai who talked about taste, selecting the right macro/micronutrient, and ensuring efficacy. She cautioned that ingredients need to be at efficient dosage to serve a purpose, and brands must very clear about ingredient deliverables.
Liam Hawry of Studio One Eleven, the design division of Berlin Packaging took the stage next to discuss the concept of delivering disruption with functional packaging. He provided real-world examples of failures and successes with packaging and emphasized how the brands must work with their packaging and design partners to deliver a product that will grab the consumer's attention and get that product into the shopping cart.  
Rob Alshuler of Critical Mass Group spoke next about supply chain and cost constraints. He noted food and beverage technologies, changing consumers wants and needs and the retail landscape all are foundational changes in the beverage sector driving radically new products. He emphasized supply chain strategy and tactics are created to support the needs and goals of the business and are to be evolved as the needs and goals of the business changes over time. What's more, process, communication and alignment are critical to building a robust supply chain.
Rounding out the session was a fireside chat between Tonkin and Tapan Shah, principal at PepsiCo Ventures Group. Shah shared PepsiCo's strategy to partnering with emerging brands that offer functional benefits to consumers.
More details of the workshop can be found at "How to Create Disruption in the Beverage Aisle." Download the "Bottoms up! The latest on beverage types, ingredients and market data" digital magazine to find out more about the booming beverage space.
Subscribe and receive the latest insights on the healthy food and beverage industry.
Join 47,000+ members. Yes, it's completely free.
You May Also Like
---