Formulating food for mouthfeel
Formulating food for mouthfeel
Consumers demand healthy, yet tasty products, creating challenges for food scientists who must cover undesirable flavors and textures of natural ingredients.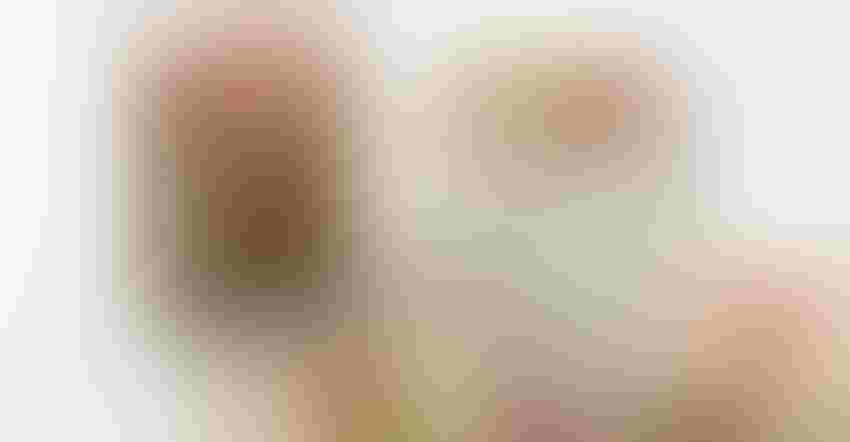 Fat and sugar create the mouthfeel consumers crave, yet the growing demand for lower-fat, lower-sugar products means creative solutions are necessary. At times, this puts added pressure on formulators to create a synergy between mouthfeel and taste.
"Customers are requesting lower fat and sugar products, so we use a wide range of flavor systems to alter mouthfeel after fat and sugar are reduced," said Justin Kozlowski, director of flavor operations, Imbibe. "High-protein beverages, such as ones containing whey protein, can create a dry mouthfeel. To combat dry mouthfeel, Imbibe adds a flavor and sweetener system to enhance the flavor, which makes the flavor last longer and thus reduces the sensation of the dry mouthfeel."
Blake Wester, senior applications scientist (beverage) at Flavorchem, also uses some modifying flavors when tackling mouthfeel, but primarily relies on hydrocolloids, dietary fibers and a balanced sweetener system. Hydrocolloids are long-chain polymers (polysaccharides and proteins) that enhance the mouthfeel of products.
When decreasing sugar or fat, hydrocolloids can help make up for loss of body and texture. All hydrocolloids disperse in water to thicken applications and provide a sticky texture; they also can gel, emulsify, control the crystal growth of ice and sugar, and stabilize. By altering viscosity and the texture of foods, sensory properties are enhanced in many applications, including gravies, sauces, salad dressings and soups. Common hydrocolloids used as thickening agents include starch, modified starch, xanthan, carboxymethyl cellulose and several gums, such as guar gum and locust bean gum (J Food Sci Technol. 2010;47(6): 587-597). Starch is one of the more commonly used thickening agents, and recognizable ingredients such as potato starch and oat starch are better options for clean labels.
When starches are combined with gums for superior functionality, non-genetically modified organism (GMO) gums are preferable for clean labels. Many clean label, non-GMO hydrocolloids are available, including guar gum, inulin, locust bean gum, xanthan gum and methylcellulose. Among these, inulin and xanthan gum are prevalent in natural products.
Learn more about flavor masking and improving mouthfeel in INSIDER's Functional Food and Beverage Formulations Digital Magazine.
Marie Spano, R.D., is a sports dietitian, food industry consultant and freelance writer who covers everything from functional ingredients to the latest research on dietary fats. She has appeared on CNN, Fox, ABC, NBC and other network affiliates throughout the nation, and is currently working on a nutrition textbook.
Subscribe and receive the latest insights on the healthy food and beverage industry.
Join 47,000+ members. Yes, it's completely free.
You May Also Like
---