Cleaning up energy drinks
Cleaning up energy drinks
Formulators are using caffeine from natural sources, botanicals and other ingredients in energy drinks that restore, revitalize and extend mental and physiological endurance.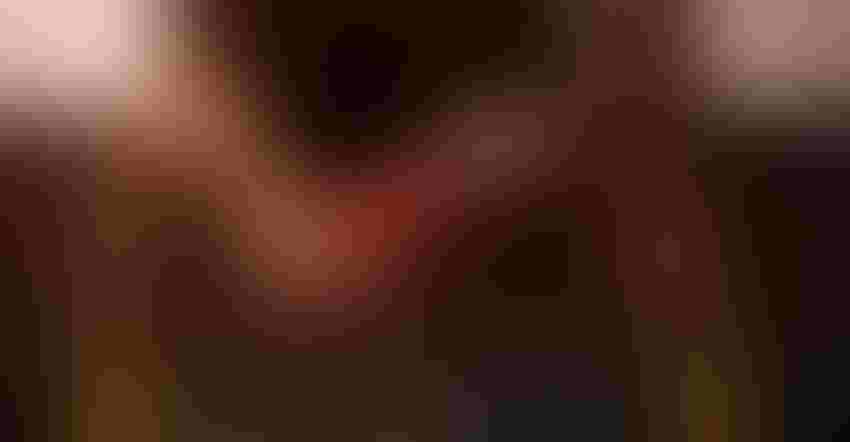 Caffeine has endured a reputation as a human accelerant, but it isn't a bad word. It has its benefits and retains value in modern energy beverages. Today, caffeine from natural sources is joined by a host of nutraceuticals—along with exotic natural flavors—to quench thirst and provide potential benefits that restore, revitalize and extend mental and physiological endurance.
Amal Gayed, marketing director for GURU energy drinks, observed key trends shaping the energy beverage market include fast-growing interest in health and wellness across all generations, not just Millennials and Gen Z, along with a growing demand for "everything plant-based. There has been a marked rise in interest for plant-based products and functional ingredients. From their minimal impact on the environment, to the benefits they procure to overall health, this trend continues to be on the rise year after year, and is directly in line with GURU's positioning," she related.
Gayed added that one of the main differentiators of GURU's products is its clean list of organic plant-based ingredients. "GURU offers consumers healthy energy drinks that feel and taste like mainstream energy drinks, and that deliver good energy without detriment to their health—no energy crashes or jitters, no taurine or artificial sweeteners, no synthetic caffeine."
Another example is UPTIME, which just announced its choice of NBA No. 1 overall draft pick Cade Cunningham (signed by the Detroit Pistons) as a brand ambassador to launch its marketing campaign that targets "multi-hyphenates, goal-focused, ambitious high achievers." The athlete said in a statement that while in college, "traditional energy drinks didn't appeal to me—UPTIME was created with health and wellness in mind as it has natural caffeine from green tea, natural flavors and is non-GMO. UPTIME gives me the balanced energy and mental focus I need to be my best on and off the court."
Kill Cliff is a brand of "clean energy drinks" which the company says covers a variety of active nutrition needs within its various lines. For example, its caffeinated beverage, Kill Cliff Ignite, contains 150 mg "clean" caffeine per can, in addition to vitamins and minerals.
Yes, caffeine can be clean—which primarily means lower amounts and plant-based (herbs such as guarana [Paullinia cupana], green tea, green coffee and yerba mate [Ilex paraguariensis]), according to Tony Gay, head of technical and new product development at ingredient supplier at Prinova. "A lighter caffeine content is on trend," he stated.
Gamers may prefer the natural mental boost provided by Koios, which is formulated to support focus, memory, mental drive, clarity and energy with functional ingredients such as medium-chain triglyceride (MCT) oil, lion's mane [Hericium erinaceus] mushroom, alpha-GPC (L-alpha glycerylphosphorylcholine), Siberian ginseng (Eleutherococcus senticosus), plus clean caffeine from green tea, L-theanine and L-tyrosine.
Other examples include Kinetiq and Mito. Kinetiq aims to help someone "take back control of your mind," as a nootropic energy beverage. Its ingredients include Affron saffron (Crocus sativus L., from Pharmactive Biotech Products), Cognigrape (Vitis vinifera L., from Bionap) and Zembrin (Sceletium tortuosum, distributed by PLT Health Solutions) combined to enhance mental clarity and focus (Front Pharmacol. 2018;8:776), as well as reduce stress (Hum Pscyhopharmacol. 2020;35[6]:1-7). Mito sparkling immune and energy tonics combine immune-support ingredients with ginseng, which targets nourishment of the mitochondria (Proteomics. 2018;18[11]:e1700354).
Billed as the "original vitality drink" in Europe, Purdey's is a line of natural energy sparkling beverages that "help you manage your energy throughout the day so you can keep doing what you love." And Tenzing Natural Energy is made "purely from plants." This brand also offers two varieties with added BCAAs for athletes and individuals who work out heavily.
The new RTD energy market is enduring and growing in new, exciting directions to fulfill purchasers' desires for caffeine alternatives and function. RTD products that provide healthy energy for mind and body without jitters will lead the new revolution.
To read this article in its entirety, access "The new energy revolution will not be caffeinated" in the "Breakthroughs in sports nutrition RTD beverages" digital magazine.
Lisa Schofield is a veteran writer and editor who got her start interviewing rock stars for national music magazines. She now writes and edits content for B2B media and suppliers in the natural health product industry. She has served as editor for Vitamin Retailer and Nutrition Industry Executive, and prior to that as associate editor for Whole Foods.
Subscribe and receive the latest insights on the healthy food and beverage industry.
Join 47,000+ members. Yes, it's completely free.
You May Also Like
---