Trends in digestive health
Trends in digestive health
The future mission of product developers is to focus on effectively formulating with both prebiotics and probiotics.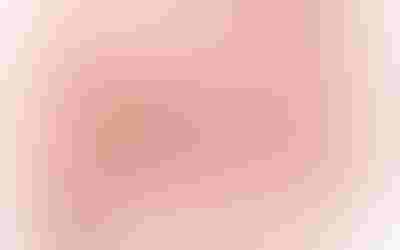 Digestive health has become increasingly important. Yes, it's on-trend, but why is it really so important? Because it's all about the "gut." Martha Carlin, CEO of The Biocollective Research, is one of many people doing important work related to the gut. She became interested in the topic after reading Martin Blazer's book Missing Microbes. In a recent episode of the Business Leaders Podcast, Carlin said, "For people who don't know what the human microbiome is, that's the trillions of bacteria, fungi, viruses and archaea that live in and on our body. We're actually more microbial than we are human." 
Carlin isn't alone; even Hippocrates acknowledged: "All disease begins in the gut." 
As product developers continue to incorporate functional attributes to address consumer need states related to gastrointestinal (GI) health, a good place to start is with a combination of probiotics and prebiotics, a positive synergy referred to as synbiotics. Probiotics gained recognition in recent years with the growing popularity of foods like yogurt, kimchi and sauerkraut. Probiotics add healthy bacteria into the body, while prebiotics feed the healthy organisms in the gut.  
Product development trends over the last five to six years have focused on—or even obsessed over—probiotics, with less emphasis on prebiotics. However, both are needed for optimal health. Obtaining effective probiotics strains and adequate prebiotics via diet to improve GI health isn't easy; in order to have healthy gut, supplementation with both is often advised.
Roughly one-fourth of U.S. adults seek foods and beverages with high amounts of probiotics or prebiotics, according to a 2017 national consumer survey conducted by Packaged Facts. The interest is spurring innovation in the food and beverage industry.
The future mission of product developers is to focus on effectively formulating with both prebiotics and probiotics. It is important for the long-term progression of digestive health to incorporate the synbiotic approach. It will take into account solutions based on the total body, focusing on introducing products that can effectively address areas like immune system, gut health and overall well-being.
To read related content about the evolving market and researched ingredients for digestive health, download INSIDER's Digestive Health Digital Magazine.
Debbie Wildrick is the chief strategy officer at MetaBrand. MetaBrand is a team of experts helping companies create, launch or grow food, beverage and supplement brands. Wildrick is a sales, marketing and operations executive and channel strategy specialist in the consumer packaged goods industry with 30+ years' experience. She has had leadership roles at Fortune 500 companies including 7-Eleven Inc. and Tropicana North America (PepsiCo), as well as executive positions with several early stage brands. 
Subscribe and receive the latest insights on the healthy food and beverage industry.
Join 47,000+ members. Yes, it's completely free.
You May Also Like
---