Fruits provide innovative edge with cognitive health benefits
Fruits provide innovative edge with cognitive health benefits
Fruits and vegetables are sources of macro and micronutrients that can benefit cognitive health.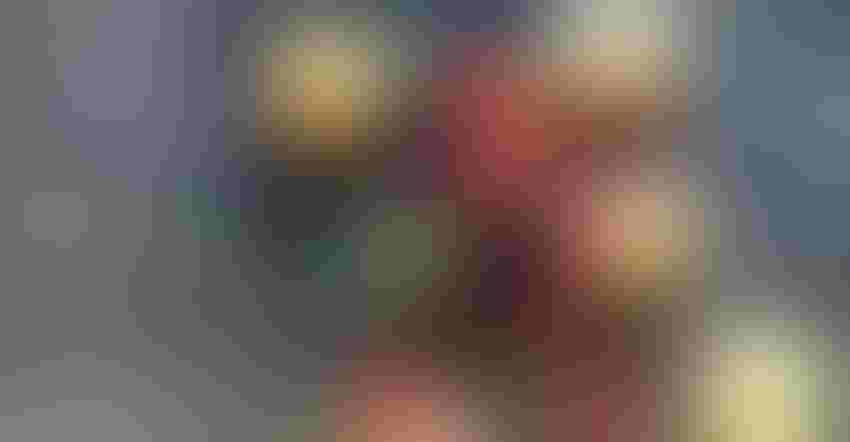 In addition to exercising and getting adequate sleep, correct nutrition plays a major role in the development, protection and maintenance of brain functions. The human brain requires a constant supply of nutrients, vitamins and minerals to keep up with the extraordinary workload of the central nervous system.
The brain only makes up about 2% of the weight of a human adult. At the same time, this organ can be burning up to 20% of all consumed calories (Fundamental neuroscience, 4th Edition). With signals racing through the neural network at 268 miles per hour, it's no wonder the brain has such high metabolic demands. It is critical to feed the body correctly so it has the resources to build, guard and preserve this vital system.
Fruits and vegetables are powerhouses of nutrition, supplying concentrated and tasty sources of macro and micronutrients that can help reduce stress and slow age-related decline in brain function. "Fruits are an essential part of any healthy diet because they supply several key nutrients such as vitamin C, potassium and B vitamins," according to the LiveStrong.com article, "Fruits Containing Vitamin B."
Fruits have always carried a healthy halo image and now might be an effective ingredient solution for formulating products targeting brain health. Bananas, pomegranates, pineapples, apricots, blueberries and strawberries all contain vitamin B, while vitamin C can be found naturally in guavas, strawberries, blackberries and citrus fruits. Fruits that are a good source of fiber include apples, raspberries, blackberries and pears.
Learn more about how fruits can help reduce stresses and slow age-related decline in brain function in this full article, which appears in INSIDER's Healthy Aging digital magazine.
Becky Douglas joined the Tree Top team in 2017. Prior to her transition to her current role, Becky spent 10 years in the food industry. She holds a bachelor's degree in chemical engineering from Oregon State University. Before joining Tree Top Inc., Becky specialized in food manufacturing process and package systems. More recently, her career has focused on the science of fruit, and the processes used to convert it into delicious ingredients. Becky is serving our industry with innovative solutions by tapping into her diverse processing expertise and scientific approach to all fruit matters. When Becky isn't pondering the next fruit solution, she enjoys gardening with her husband.
Subscribe and receive the latest insights on the healthy food and beverage industry.
Join 47,000+ members. Yes, it's completely free.
You May Also Like
---