Suit Challenges Ascorbic Acid 'All Natural' Claims
Suit Challenges Ascorbic Acid 'All Natural' Claims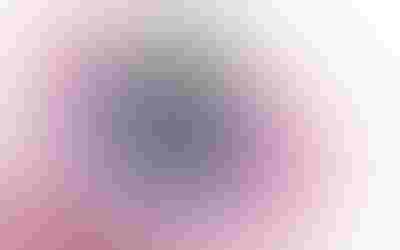 SAN FRANSICOJamba Juice's "all natural" claims were questioned in a class action lawsuit filed on March 12, 2012, in the Northern District Court of California. Plaintiff Kevin Anderson alleged Jamba Juice's at-home smoothie kits are not "all natural" as claimed on the packaging because they contain processed, synthetic and/or non-natural ingredients, such as ascorbic acid, citric acid, xanthan gum and steviol glycosides.
"When bigger companies like Jamba Juice get sued, it puts everyone on notice," said attorney Justin J. Prochnow, shareholder, Greenberg Traurig, who is not affiliated with this case, but has experience representing natural product companies in court . "This case has a big implication for supplements and beverages in particular because they are targeting common ingredients that are found in a lot of products, especially the ascorbic acid and citric acid. A lot of the all natural cases up until now have targeting preservatives and ingredients that many people would say are clearly not natural."
According to the suit, ascorbic acid used in foods is not natural because it is synthesized, and citric acids is a commodity chemical produced by either mycological fermentation or a solvent extraction process that uses synthetic petroleum, making it not found in nature. Xanthan gum, although derived from a natural bacterium, is commercially manufactured and considered synthetic by federal regulation, and steviol glycosides are derived from the stevia plant, but a number of extraction methods use synthetic compounds, according to the complaint.
Prochnow noted ingredients like these can be in a natural form, and in this case, the plaintiffs are attacking some of the processing methods used."It's similar to high fructose corn syrup (HFCS) analysis, when FDA said some forms of HFCS can be natural depending on the processing," he said. "In this case, that same type of analysis will probably be used to see if the processing of these ingredients takes it out of the natural category."
The lawsuit said reasonable consumers, such as Anderson, who is a resident of San Bernardino, CA, do not have the specialized knowledge to know if ingredients on the label are actually natural or not, so they rely on packaging marketing. Further, Anderson was willing to pay a premium price for Jamba Juice's products, according to the complaint, because he thought they were healthier than the alternative; because they contain artificial ingredients, the lawsuit said he did not get what he paid for.
For it's definition of natural, the lawsuit turned to the dictionary, which said natural means "existing in or produced by nature: not artificial." This definition, argued Anderson, is inconsistent with the ingredients in Jamba Juice's smoothie kits.
The court cannot turn to FDA for a definition of natural because the agency has not adopted one. "FDA has said defining 'all natural' is not at the top of their list of things to do," Prochnow noted. "Hopefully from an industry standpoint, FDA will see, with the volume of cases out there, that it's something that should be moved to the top. Industry wants to see a definition; from the plaintiff lawyer standpoint, they would love for it to continued to not be defined because it means it's up in the air and more litigation."
The lawsuit said Jamba Juice is misrepresenting its product under the Consumers Legal Remedies Act and the False Advertising Law. Anderson is represented by attorneys Rosemary Rivas and Danielle Stoumbos, Finkelstein Thompson LLP.
In response to the lawsuit, a Jamba Juice company spokesperson said, We just  received the suit and are investigating the allegations.  At this point, we have every reason to believe the 'all natural' claims on the smoothie kits are in full compliance with FDA guidelines.
Prochnow said a majority of class action lawsuits against natural products companies are filed in California because of the fairly broad protection of the Consumer Protection Act and the Consumers Legal Remedies Act. "They are very broad acts that give a lot of leeway of what constitutes unfair or deceptive practice."
Prochnow added civil litigation cases are increasing for all types of natural product claims, from all natural (he noted an large increase within the past month) to nutrient content claims and scientific substantiation claims.
"This case is just a continuing example of why companies need to really review all of the claims they make about their product because they are getting picked over by plaintiff lawyers," Prochnow continued. "Civil litigation is probably the biggest threat to food and supplement companies now. Companies need to make the decision that claims they are making are worth the potential risk that comes with a plaintiff lawyer filing a suit against it."
Subscribe and receive the latest insights on the healthy food and beverage industry.
Join 47,000+ members. Yes, it's completely free.
You May Also Like
---