Supplement Users and Product Certifications
Supplement Users and Product Certifications
It's a deceptively tricky relationship. As always, Diane Ray of NMI has keen insights—and the stats to back them up.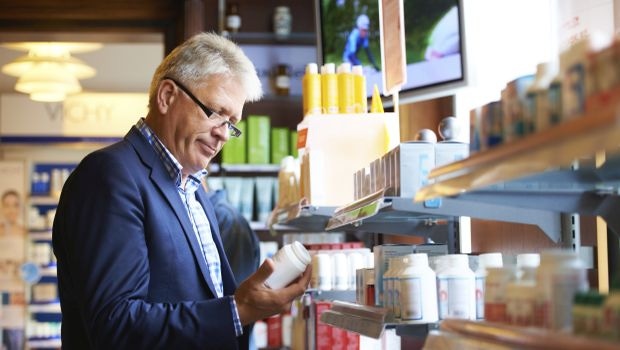 Does the certification you have prominently displayed on your product make a difference with customers? To get an answer, I spoke with Diane Ray, vice president of strategic innovation at the Natural Marketing Institute. 
People who buy supplements typically believe in the quality of what they take—with or without a product's bona fides on the bottle. "If you tell them it's 500 mg, they believe it," she said, "Consumers assume you are being honest"
Here's why Ray can say that. Seventy-three percent of supplement users have confidence in the quality of dietary supplements. Sixty-nine percent are confident in the quality of the ingredients in the supplement, and 66 percent believe in the accuracy of the ingredient information on the products' ingredient labels. 
Those statistics—as well as the ones listed later--come from NMI's 2013 Supplements/OTC/Rx Consumer and Market Trends Report. 
The more devoted a consumer is to nutrition, the more weight a certification—think certified organic or non-GMO—will matter. The "mainstream" supplement user, she says, is more interested in supplements as a form of health insurance. I'll take some glucosamine for my knee or a multivitamin to fill in the gaps. They're not so concerned about certifications because they have their own kind of certification system, Ray says: "Do I feel better? Do I have more energy? If it's working for me, I believe in it."
However, most supplement users view certification as a "quiet reassurance that reinforces my belief in this brand or the product," Ray says. "If it's there, it's a plus." 
Part of the problem, says Ray, is that there are too many certifications and only so many of them strike a chord with consumers. She remembers one website cited nine 'partners' a mix of certifications and seals. "This type of overkill is confusing to consumers and undermines authentic certifications.," Ray says. Usually, a supplement user will look for the one that's important to them, such as, Sports Certified or GMP or USP. Unless they have a targeted concern, many consumers assume all certifications are good—even the ones created by the manufacturer as a marketing strategy. 
Consumers are "cautious of assigning a meaning to a seal," says Ray, so manufacturers need to explain what the seal means in order to realize "significant value."  "Whatever you do to instill confidence," Ray says of the logic, "it's appreciated by the consumer."
Research from NMI supports that. Forty-seven percent of supplement users look for a quality assurance mark, which is up from 33 percent in 2007. Also, consider the five areas that are vital for supplement success, according to consumers: price, unquestionable safety, easy to find/buy, scientific proof that it works, and easy to swallow. Two of the top five keys to success are certification-worthy attributes, Ray observes.
Are more certification attributes on the horizon? Possibly. Growing concerns over GMO/non-GMO in food could trickle down to supplements, Ray says, but it's likely to be a slow trickle. 
Regardless, the message for supplement companies is clear: keep working on making the best product possible. However, providing safety and performance reassurances, Ray adds, can serve as valuable differentiation. 
Subscribe and receive the latest insights on the healthy food and beverage industry.
Join 47,000+ members. Yes, it's completely free.
You May Also Like
---