NAI's Mark LeDoux reflects on influences, leadership
NAI's Mark LeDoux reflects on influences, leadership
Heather Fairman of DF Guardian Consulting interviews Mark LeDoux of Natural Alternatives International Inc., who talks about business and government and reflects on a conversation with the late Baroness Margaret Thatcher. In the competitive world of dietary supplement ingredient suppliers, dynamic supply chain leaders stand out—especially when it comes to how they carried themselves through the challenges of Covid-19 and the ensuing years.
I asked Melissa Mack, Brea Viratos, Wilson Lau, Mark LeDoux and Jim Emme several questions concerning their leadership and values relative to navigating the various supply chain challenges experienced during the pandemic. Their responses gave immense insight into how they all led through the unprecedented times—and how and who influenced their lives to lead the way they do.
This article—the fourth in a series—is about Mark LeDoux.
"Be careful what you say because words have meaning. Be careful how you form your response, and oh by the way, if you don't know the answer, say you don't know."
In action at SupplySide West
LeDoux moderated a supply chain session last year at SupplySide West—and rightly so. He is a captivating and articulate storyteller, and a fascinating historian.
As founder, chairman and CEO of Natural Alternatives International Inc. (NAI), a manufacturer of nutritional supplements, LeDoux is committed to excellence, integrity and quality with his company's brand and processes. It's no cliché when speaking to him that he wants to do things right, not just the first time, but all the time.
Having the opportunity to observe him directly in action on the show floor of SupplySide West was a bonus. DF Guardian Consulting Inc.'s booth was situated directly across from the NAI booth, and it gave us a "box office" view of LeDoux's interaction with his teams.
He was like a "Papa Bear" as his teams all rushed to surround him each time that he came to check in on the booth. One would have thought LeDoux came bearing gifts for them all. He did, in the form of words of encouragement, a shoulder-pat of acknowledgement, nods and smiles of affirmation, and an occasional fatherly embrace.
When you spend time with LeDoux, you feel almost enchanted to just listen as he shares his amazing life stories, wisdom and insight concerning the industry. He is a deeply compassionate leader who sees people. He is in business, as he is in life.
His influences
One of the most impactful leaders in LeDoux's life was the late Baroness Margaret Thatcher, also known as the "Iron Lady." Lady Thatcher was the first female British Prime Minister and the longest-serving U.K. Prime Minister for more than 150 years.
Sometime in the 1990s, on a return flight to New York from London, LeDoux had a rare chance encounter with the Iron Lady. Seizing the opportune moment, he got security clearance to sit with her and had one of the most compelling discussions on how to accomplish having good government and a successful country.
"Rule of law and a sound financial system," was her response. Then she elaborated. LeDoux was not only impressed by her wisdom and knowledge, but greatly respected her gracious directness and diplomacy in conversation.
His leadership takeaways: "Be careful what you say because words have meaning. Be careful how you form your response, and oh by the way, if you don't know the answer, say you don't know."
Throughout the supply chain, LeDoux said, people need authenticity and transparency from leaders: "As a leader navigating this recessionary environment in the industry, it's no longer just about making difficult decisions or decisions about maintaining the profitability of your business. It's also about recognizing that industry leaders have a moral obligation to take care of their employees, especially if you value them as your greatest asset."
He paused as if in reflection, then summed up his experience with Lady Thatcher as having been a "seminal moment."
As I looked in the background of his office, in virtual view, his walls were covered with glorious history, including pictures and paintings of influential philosophers and U.S. presidents. Presidents Abraham Lincoln and Dwight Eisenhower are among the two visible historical figures. It spoke to LeDoux's passionate knowledge and love of history.
For the next several minutes of our interview, he shared nuggets of impacting leadership, and examples of leaders with characters to emulate and values that they left behind.
"People can make a difference," LeDoux said resoundingly. Success leaves clues and so do failures.  "Sometimes you have to make unpopular decisions in order to expand the opportunity for good in the world."
It was evident that LeDoux gleaned a kaleidoscope of qualities from these historical leaders. These qualities made him resiliently lead his company and support his customers during the pandemic.
The cheerleader
Recognized as a role model himself in the industry, LeDoux remarked in profound humility that one is measured by the legacy one leaves: the legacy of empathy and compassion. "Leadership by example is more powerful than leadership by words," he said.
He's done it all in his facility—from working on the production lines to cleaning toilets to cheering on his employees and providing them with support and encouragement where necessary. "The boss is not just a suit," he concluded.
LeDoux's cheerleading doesn't stop within his own company, he's well-known as a seasoned advocate and supporter for the industry in the political and government arenas. He partners with trade association leaders and industry peers to lobby, lead and press for action and change.
He had much to share about concerns for FDA's "structural systems efficiency" and the agency being "lax in enforcement [against] bad players in the industry." LeDoux cited certain examples, and with concern remarked about the negative impact it's having on the industry, particularly on the good players. He pauses, then reverberates Lady Thatcher's responses about accomplishing good governance and success.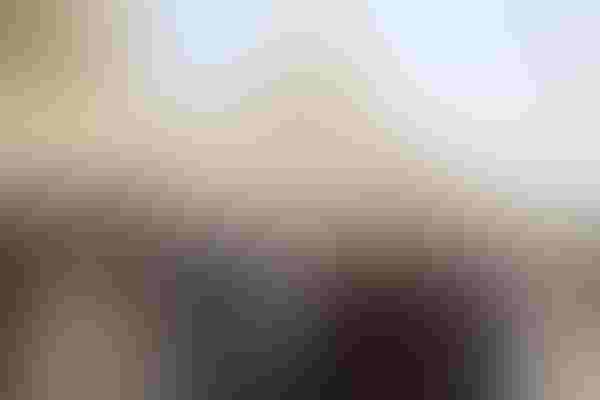 On the future
Asked to give a few final notes and a word of encouragement about his perspective on the future of the industry, and particularly for contract manufacturers, LeDoux responded, "Have each other's backs."
Collaboration and working together for the common good was the message conveyed. In true leadership diplomacy and patriotic advocacy, LeDoux urged the industry to work with regulators, congressional leaders and with the Senate and the House to find ways to "bring home" or onshore/re-shore essential ingredients and strengthen the economic, social and environmental areas of the U.S. supply chain.
Then with firm conviction, he stated, "Stay the course."
LeDoux reflected briefly on the leaders he had shared about and noted that in the face of public opinion and challenges, most had to make unpopular decisions. However, they stayed the course, and as a result, a nation's future was changed.
Editor's note: This is part of a series of human-interest stories, based on interviews conducted by Heather Fairman. Click on the links to read about Brea Viratos, Melissa Mack and Wilson Lau.
Founder and CEO of DF Guardian Consulting, Heather Fairman is a skilled science and executive professional with over 30 years' executive leadership and management experience with highly effective results in regulatory affairs, QA/QC environments in the dietary supplement, food supplement, supply chain segment, biologics, OTC pharmaceutical and cosmetic industries. Fairman has assisted and led companies through numerous FDA audits; assisted with FDA 483 responses; averted recalls and warning letters; and established effective quality management systems, sustainable compliance and regulatory infrastructure, and organizational programs that have fostered and established mutually beneficial contract manufacturer partnerships. Connect with or contact her via LinkedIn.
Subscribe and receive the latest insights on the healthy food and beverage industry.
Join 47,000+ members. Yes, it's completely free.
You May Also Like
---