Ingredient supplier discusses supply chain challenges, leadership
Ingredient supplier discusses supply chain challenges, leadership
In a conversation with DF Guardian Consulting Inc. CEO Heather Fairman, Melissa Mack of Pharmore Ingredients discusses the major influences of her father, addressing challenges during Covid-19 and team collaboration.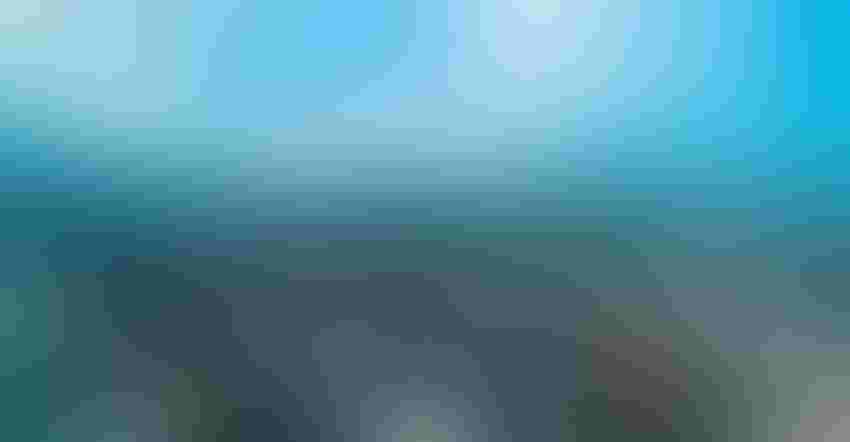 Melissa Mack was empowered by her father to believe there were no limits to what she could achieve. Mack is the VP of operations for Pharmore Ingredients, a small but robust Utah-based supplier of dietary supplement and food ingredients to both the human and animal nutrition industries since 2001.
It was her father who sowed the seed of "no limits" to achievement that helped Mack undertake limitless accomplishments for her company. This was especially true during the past Covid-19 pandemic, which crippled the ingredient supply chain.
On Nov. 4, 2022, Mack was one of five key corporate leaders who participated at SupplySide West in an important panel discussion, "Supply chain strain causes business interruption."
Ingredient supplier, contract manufacturer and CPG representatives shared business challenges they faced during the Covid-19 period of supply chain disruption, and some effective strategies to overcome these challenges.
As a dynamic woman serving in the human and animal food industry, Mack has proven herself to be more than capable of rising to major challenges, which led to many accomplishments for her company. Following the panel discussion, I had a one-on-one conversation with Mack about her life, leadership journey and impact on her industry.
Heather Fairman: Can you expand on the personal influencers in your life who impacted your being a leader today?
"My father," Mack responded.
She went on to explain her dad taught his children to be strong, independent women, and to believe there were no limits to what they could achieve. He also taught her to stand up for what she believed in and not back down if someone made demands that conflicted with her beliefs.
He ingrained in her ethical beliefs and to never change these hardcore beliefs that crafted her core values.
Importantly, Mack said, "he taught us sacrifices. My father would eat a green bean sandwich so that I could have dance classes."
Fairman: How has your father's personal influence impacted you in the way that you relate to your staff and how you serve them?
Mack said he taught her to "make sacrifices, so others can have an opportunity to bring value," and to "hire the person that is going to bring the value that you need for your company."

She noted that authentically valuing her staff was a key factor in the consistent retention of her employees during the Covid pandemic. At the time, Mack was concerned about losing personnel, so she gave her staff the opportunity to work from home when necessary, and she would cover the responsibility of others to preserve continuity of the business. She also ensured her employees had time to rest. This was an important and necessary sacrifice during Covid-19.
Mack said her father also taught her, "Everyone has a story, and you should take time to meet everyone that you encounter." This helped shape one of her core values: everyone deserves respect.
Fairman: How do you see yourself as an ingredient supplier impacting the raw material industry and your customers?
The biggest impact you can make, Mack said, is to "align yourself with companies that share your core values." For example, some businesses stand out because of their transparency with customers. Mack said this value is core to her company, explaining, "Because of concerns in the industry with ingredient adulteration, we are open, honest and have unbroken relationships by communicating frequently with our customers."
Fairman: What one event stands out for you in terms of overcoming challenges during Covid-19?
"Being an ingredient supplier, we were on the front line for port delays that we were seeing; and everyone was pointing fingers every which way," Mack shared.
During Covid, she explained, these delays presented various logistics challenges and threatened to saddle Pharmore with costly late fees and "demurrage" charges for use of a container within the terminal beyond the free time period.
Added to these challenges was the difficulty that its third-party warehouse faced in attempting to coordinate transport for the container to be offloaded. This forced Mack and her team to seek an alternative, outside third-party logistic (3PL) company to step in and help. But the 3PL company too was unsuccessful in its attempts. Despite Pharmore stepping out and having to do something different, the effort seemed futile, and concern grew about increased charges and material delays.
However, an interesting one-time event occurred, explained Mack. In the end, Pharmore's problem was solved when surprisingly, the dock personnel voluntarily moved its full container of material to the warehouse and unloaded it. Beyond being a tremendous cost savings from terminal fees, it prevented the delay of its materials.
Pharmore risked a change to overcome its challenge. Although it all did not go as planned, the company was rewarded with an unexpected but welcomed outcome by the gesture of the port crew. No demurrage charges accrued, and material was delivered on time.
Fairman: Can you give an example of how your leadership encouraged team collaboration that yielded solutions?
Mack said during meetings, her team is always given the opportunity to share ideas and possible solutions. 
"I'm always thinking about the next step and what you can do," she said. Mack goes on to share her team always provokes her to come up with innovative ideas. The team calls it the "Fulcher moment."
"Fulcher is my maiden name," Mack said, chuckling.
Turning her thoughts back to the period of Covid-19, Mack believes the pandemic accelerated a global supply chain problem that was already emerging. However, collaboration within an internal team and with industry partners will make a difference to surviving supply chain challenges with solutions in mind.
Fairman: What one statement of encouragement and hope would you give to the industry amid continued disruptions and challenges?
"Don't remain stagnant," Mack said. "We can overcome any obstacle together. We need each other. It's the teamwork and communication that allow us to overcome anything."
Subscribe and receive the latest insights on the health and nutrition industry.
Join 37,000+ members. Yes, it's completely free.
You May Also Like
---