How COVID-19 has sparked a 'new normal' in the health and wellness industry
How COVID-19 has sparked a 'new normal' in the health and wellness industry
The pandemic has brought self-care to the forefront, propelling sales of certain dietary supplements in the short- and, maybe, the long-term.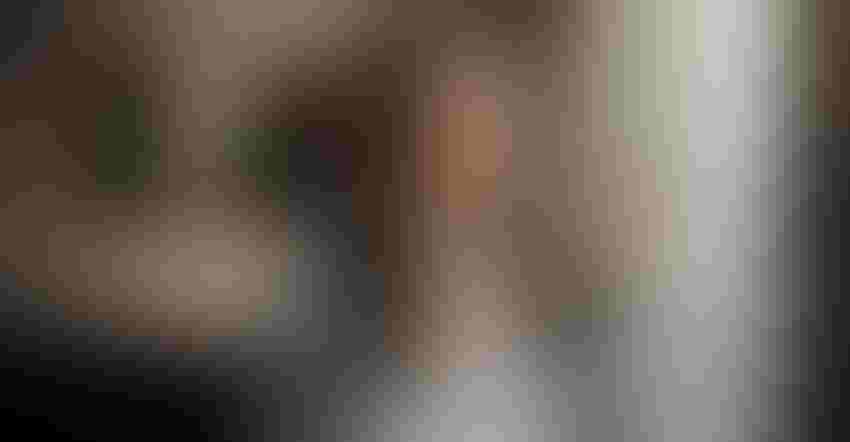 As offices reconsider work from home policies, fitness facilities adapt for at home workouts and retailers offer hands-free delivery and pick-up options, more than just the dietary supplement industry is asking the question of what the 'new normal' looks like. The COVID-19 crisis has encouraged consumers to rethink their lifestyle choices and forced companies to adapt to meet new needs, potentially accelerating changes that are here to stay.
It is no secret that dietary supplement sales have increased as more consumers seek products to support their health and wellness during the COVID-19 pandemic. But, is this spike an ephemeral response to the crisis or a more sustainable lifestyle shift?
In a recent webinar hosted by the Council for Responsible Nutrition (CRN) and Natural Products Insider, panelists from the Natural Marketing Institute (NMI), IRI, and SPINS LLC compared chain drug and mass retail sales with 'natural' channels, gave insights into consumer behavior during the crisis and described how the former trend of 'self-care' has adapted to be the 'new normal.'
Since the outbreak of COVID-19, consumers have rapidly shifted their behaviors to both better protect themselves from the virus and adapt to various social distancing requirements. One of the session's panelists, Steve French, managing partner, NMI, cited more obvious behavior changes including "washing your hands, staying in/working from home, using hand sanitizer," but also noted that taking vitamins and supplements were included at the top of the list.
NMI data show a 28% increase of vitamins and supplements usage in the U.S. and a 25% increase across the world due to COVID-19. "Dietary supplements have proven to be not only recession proof, but also pandemic proof," French said.
While all panelists pointed to significant spikes in supplement sales data, especially in the immune health category and in single ingredients like elderberry and vitamin C, the industry has already been experiencing an upward trend in usage and growth in the market. In fact, the importance of vitamin use in the U.S. as a way to maintain a healthy balanced lifestyle has increased 33 percent from a decade ago according to data from NMI. This ongoing upward trend leads experts to believe that the 'new normal' for the health and wellness industry may be here to stay.
"With an increase of over 435 million dollars, in the last six weeks nutritional supplements grew more during the pandemic than in the entire previous year," said panelist Kristin Hornberger, executive, healthcare, IRI. However, even with this rapid growth, data show that consumers were already expressing a greater interest in their own health prior to COVID-19.
IRI's 2019 Self-Care Survey reports that 45% of consumers were already increasing purchases of nutritional supplements for immunity prior to COVID-19. Further, IRI cited that 66% of respondents expect to change their behavior for the long term, which means incorporating more hygienic practices and focusing more on health and well-being. 
"Proactive self-care trends are expected to continue accelerating well past quarantine," said Kathryn Peters, executive vice president, business development, SPINS LLC. Consumers are seeking health and wellness goods beyond supplements, including beauty and "self-care" products to relieve stress during the quarantine.
Peters addressed how self-care is becoming the new status quo and outlined three distinct phases emerging in buying behavior: proactive wellbeing and self-care; massive stock up; and currently settling into quarantine and seeing new habits emerge.
The COVID-19 pandemic is a constantly shifting crisis, and it is important to stay vigilant as consumer patterns will continue to change while the majority of Americans remain sheltered at home.
There is no doubt COVID-19 has caused notable spikes in supplement sales and shifted consumer behavior in response to the virus. However, because of ongoing market growth in the industry and continued consumer interest in health and wellness, we are most likely experiencing the beginning of the 'new normal.'
To learn more about the spike in supplement sales, insights into consumer behavior and what the 'new normal' looks like, watch CRN and Natural Product Insider's "COVID-19 and Supplement Sales" webinar on-demand now. And don't miss your next opportunity for insights into this rapidly changing market, and the opportunities it presents in the forthcoming webinar, "COVID-19 and Supplement Sales Update: Examining Market Data and Attitudes as Consumers Continue Their Wellness Journeys," to be presented on June 10 at 2 pm EDT. Learn more and register here.
Brian Wommack is the senior vice president of communications for the Council for Responsible Nutrition (CRN), the leading trade association for the dietary supplement and functional food industry.
Subscribe and receive the latest insights on the health and nutrition industry.
Join 37,000+ members. Yes, it's completely free.
You May Also Like
---