Exploring the opportunities of developing an inclusive industry
Exploring the opportunities of developing an inclusive industry
While diversity is a hot topic in the mainstream media, the natural products industry has not traditionally spent a great deal of time exploring what it means.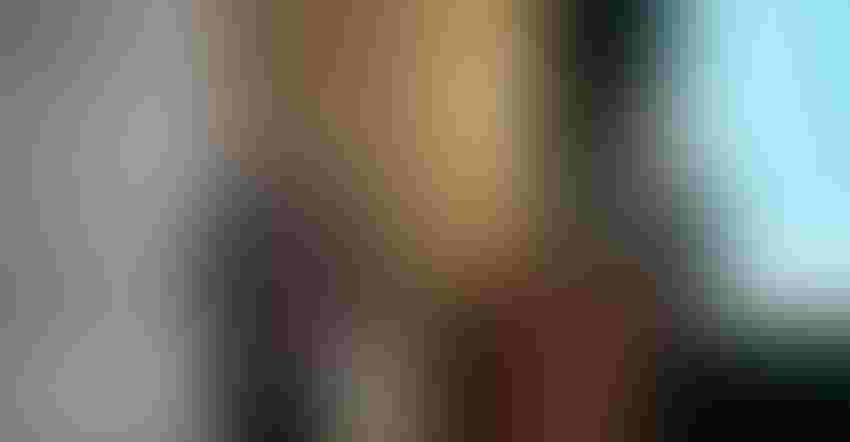 While diversity is a hot topic in the mainstream media, the natural products industry has not traditionally spent a great deal of time exploring what it means and whether it is truly embraced across what should be a quite inclusive space. This year's three-hour workshop took the opportunity to not only talk about the "why" of investing in a more diverse workforce, but also exploring how different companies are walking the talk. Throughout the afternoon on Oct. 15, topics of justice (dismantling barriers to resources and opportunities), equity (allocating resources to improve access to opportunities), diversity (all the differences between us) and inclusion (fostering a sense of belonging)—known as JEDI—took center stage.
The discussion started with a hands-on talk by Cathy Light from Lideranca Group, which emphasized the critical importance of inclusivity. In fact, without inclusivity, companies will struggle to maintain diversity in the workplace. Inclusive leaders, Light detailed, demonstrate signature traits including cultural intelligence, courage, curiosity and more. Further, there are many different aspects that go into developing an inclusive workforce, and companies can place an emphasis on anything from a multigenerational or multilingual employee base, to diversity of thought and honoring multiple religious and cultural practices.
Several case studies illustrated the way different aspects of this dialogue are coming to life.
Rahul Pasarnikar offered a look at Chicago CRED, a nonprofit organization with a mission to reduce Chicago gun violence, and is focused on investing in economic development to move young men from the violent street economy into jobs with skills and potential for economic growth. They founded a co-packing operation in south Central Chicago to build the food manufacturing talent pipeline and offer quality services in a competitive industry.

Two execs from RB reviewed the initiatives across the health-focused company, which encompasses more than 40,000 employees. These include a goal of 40% of senior management positions held by women by 2022; the #BalancefoRBetter inclusivity initiative to support women and LGBTQ individuals; and health and wellness commitments including an on-site gym, on-site mammograms and mobile dentist services.

Zoe Feldman, director of the Chobani incubator, self depreciatingly referred to herself as the LGBTQ representative, but led conversation with the workshop attendees about her personal journey to find mentors and confront stereotypes across the financial services industry. Her work with Chobani has resulted in incubator classes with greater diversity than any previously.

Ann Buchman showcased how social enterprise TVS/Cermount has focused on supporting adults with disabilities and other barriers to employment, with 75% of the direct labor production workforce and 50% of total workforce represented. She noted some of the benefits to companies that hire people with disabilities is gaining hard working and loyal employees, leading to less turnover, and an ability to tap into a new talent pool.

A supplier perspective was offered by Ted Harris, who followed Feldman's cue, referring to himself as the "old, white guy" on the panel, but noting the importance of engaging all stakeholders to truly lead greater change. Harris, the president of Balchem, spoke about Balchem's Women's Impact Network (BWIN), which supports the business needs of driving cultural change, developing a bench of leaders and increasing performance. More than 40% of Balchem women participated in at least one event in year one, and the events were driven by local supporters
The dialogue is ongoing across natural products industry events. Lara Dickinson, founder of OSC2, has recently launched the JEDI Collaborative; together with Informa's Carlotta Mast, she discussed the goals of this new organization, which will start by mapping the diversity of the industry at the leadership level, clarify systemic issues, develop frameworks to facilitate and inspire action, and create and share tools to demonstrate progress. The first step is a benchmarking survey to assess the state of the industry; the survey is online at www.jedicollaborative.com. Company leaders are encouraged to take 5 minutes to fill out the survey, to help meet the goal of 500 companies responding by the end of 2019; responses are anonymous. The insights will fuel an Industry Influencer Summit set for Expo West 2020 that will kick off an initiative to have 30,000 JEDI commitments made by the industry by 2030.
Subscribe and receive the latest insights on the healthy food and beverage industry.
Join 47,000+ members. Yes, it's completely free.
You May Also Like
---