Can GNC emerge from bankruptcy and still be the king of sports supplements?
Can GNC emerge from bankruptcy and still be the king of sports supplements?
Sports supplement retail kingpin will shutter half its brick-and-mortar outlets.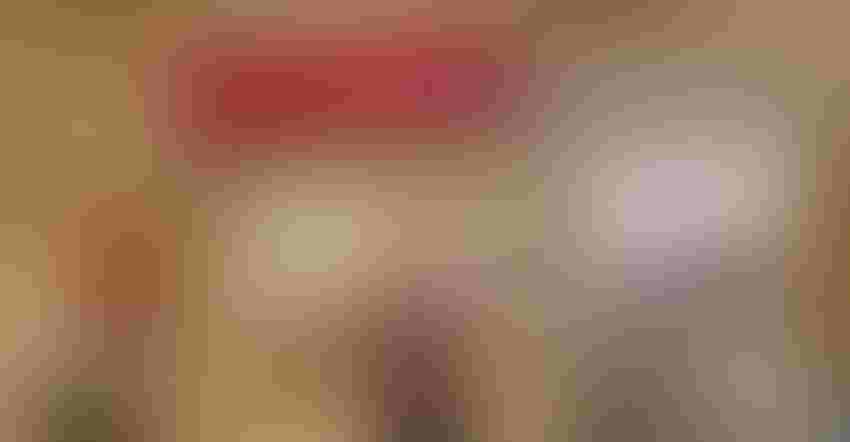 Saddled with debt and poorly positioned for the COVID-19 supplements boom, retail titan GNC filed for bankruptcy protection.
Staring down $682 million in a debt payment it could not conjure at the end of 2019, and more than $900 million overall, management said it already closed about 900 stores—25% of the total—in an attempt to right its listing ship.
"Our business has been under financial pressure for the past several years as we have worked to pay down debt and reposition GNC to be more competitive in a challenging operating environment," the company said in an announcement. "This gives us the opportunity to improve our balance sheet while continuing to advance our business strategy, right-size our corporate store portfolio, and strengthen our brands to protect the long-term sustainability of our company."
All told, 1,374 bricks-and-mortar outlets are expected to close.
The company's share price fell to 68 cents—off a heady high of $59 back in late 2013.
"The massive debt load certainly did not help," said Joshua Schall, owner of J. Schall Consulting, a boutique management consulting firm that focuses on digital-first growth strategies for CPG brands, "but it also surrounded the fact that they were publicly traded and at the whims of meeting quarterly market expectations. The public markets are not the place for a struggling business that needs transformational shifts in their operational model to regain any semblance of future growth."
Many of the store's locations were in shopping malls, which closed during the COVID-19 pandemic. In addition, the company was poorly positioned to take advantage of the COVID-19 consumer supplements boom because shoppers tended to visit large multi-category retailers over multiple specialty shops to get their goods—or did their shopping online.
The store is currently offering a BOGO 50% off sale online.
"While GNC did get partial benefit from digital migration, most of the first product searches were done on Amazon and in the form of non-branded search terms, which is not a strength of GNC," said Schall. "Additionally, there's a massive proliferation of brands that operate on marketplaces and through direct-to-consumer that are causing a "death by a thousand cuts" to GNC."
GNC—General Nutrition Stores—for years was the kingpin of supplements retailers. For 85 years it was the face of vitamins, in particular sports nutrition products. It shifted to a private-label strategy to maximize returns.
According to a report on Forbes.com, just before filing for Chapter 11 bankruptcy protection, the company paid out retention bonuses totaling $4 million to top executives including $2.2 million for CEO Kenneth Martindale (he was paid $7.1 million in 2019).
About 2,100 of its 11,000 employees remain furloughed from the COVID-19 catastrophe.
"I think GNC has a lot of work to do in their business to have this be a happy ending post-bankruptcy," said Schall. "While GNC cannot change either of those external variables, they can control the omnichannel shopping experience they provide to consumers. So, it comes down to defining why should consumers unequivocally shop at GNC over the countless substitutes, and relentlessly be reevaluating that question regularly."
For more on this story, read more at newhope.com.
Subscribe and receive the latest insights on the healthy food and beverage industry.
Join 47,000+ members. Yes, it's completely free.
You May Also Like
---