Three Pivot Points for the Joint Health Market
Three Pivot Points for the Joint Health Market
Pete Croatto talks to Datamonitor's Tom Vierhile about what exactly is going on.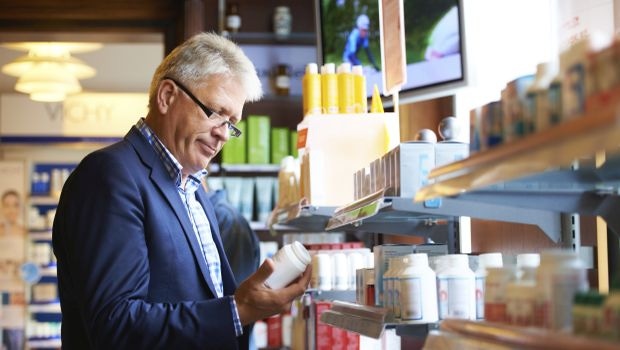 If you're wondering how promising the market is for joint health, consider this. In a 2014 survey, Datamonitor ranked more than 40 different health issues that concern people now and in the future. Arthritis was ranked number four, behind cold and flu, general sight, and memory loss.
That is according to Tom Vierhile, innovation insights director at Datamonitor Consumer, who shared three other observations when we spoke briefly on Monday afternoon. (If you want to read more of Tom's observations, you can follow him on Twitter: @tomvierhile.)
1.) Competition may come from outside the natural products industry. Vierhile sees one trend that could have an impact on manufacturers: wearable devices such as this from Quell (it synchs with your smartphone) and Icy Hot's TENS Technology. 
These are "non-invasive forms of pain relief—and that could be an issue," he says.
2.) Turmeric is getting hot. "Turmeric is really coming on as a supplement product that provides some pain and joint relief," he says. What's notable, Vierhile adds, is that turmeric is finding its way into food and drinks. He saw that at last month's Natural Products Expo West, and "that was not the case a year ago "
Vierhile expects turmeric's profile to rise as questions persist around glucosamine and chondroitin's effectiveness.
That's not the only thing in flux.
3.) OTC manufacturers are stressing less medicine in their products. "What that tells me," says Vierhile, "is the companies marketing OTC pain relievers are sensitive to consumer perception that they're taking more product that they need to." That is a promising development for the supplement arena, for sure.
There you have it. What have you noticed in the joint health market that fills you with hope—or dread? Feel free to comment below. If you want to share your thoughts with me—or our readers—send me an email: [email protected].
Subscribe and receive the latest insights on the healthy food and beverage industry.
Join 47,000+ members. Yes, it's completely free.
You May Also Like
---